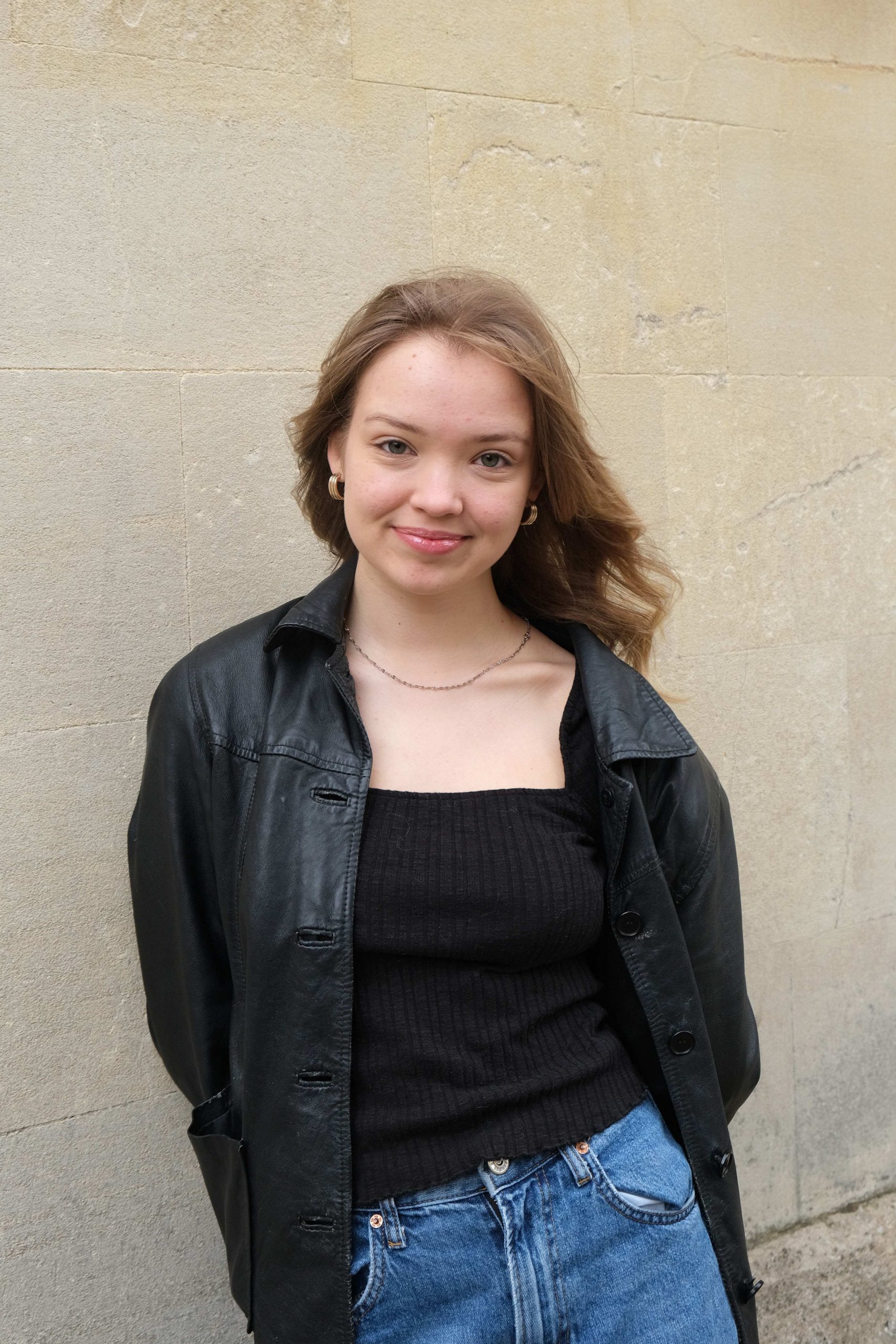 Artist of the Week: Faye James
by IsisEd | March 7, 2023
Faye James is a Musician.
Tell us a bit about yourself.
Hi! I'm Faye, a second year French student at Hertford. As much as I try and convince myself (and my tutor) otherwise, my interest in writing music has grown more over the last two years than my interest in my degree. While I can play some (pretty rusty) guitar thanks to my dad's impromptu music lessons, I've always felt most comfortable singing and composing at the piano – even if it is a pain to lug my electric Yamaha here and back every term. At uni, I've loved getting involved with student theatre, and have written contemporary folk scores for Max Morgan's Fêtid and Nathanial Jone's Sing, River (formerly Thamesis). It's been a privilege to work with such talented writers and within a genre which I love so much – the process of composing from an original script was something I was completely unfamiliar with and I am so grateful to have had such lovely, creative people supporting me throughout. Having produced music with my good friend Sam Hughes for the last 4 years, I feel incredibly lucky to have an outlet like this in what can often feel like an intense and chaotic place.
What's your artistic process like?
It depends a lot on the type of project I'm working on but almost always involves leaving things till last minute and making many cups of coffee. While there's the added pressure of trying to do justice to someone else's writing, I find composing for theatre is much easier than writing something off the bat – you can focus in on a particular character or message and the song tends to write itself. One thing I loved about Sing, River was working from Nathanial's beautiful lyrics – they set the tone for the music perfectly and it was so exciting to write in a different order to what I'm used to, as me and Sam tend to start from the music, with the words following on.
Otherwise, if I'm ever stuck for inspiration I tend to turn to something I've read and try to mimic the voice of a particular writer or the feelings of a particular character in some way. Another great way to get yourself out of a caffeine-induced creative rut is to reach out to friends and other musicians – you'd be surprised how many people have unfinished ideas that they want to flesh out in one way or another, and it's always so satisfying to collaborate with people you love. Both my sister and my best friend have written some beautiful poetry that I have put to music in the past, which have ended up being some of my favourite songs.
What are you working on at the moment?
At the moment, me and Sam are working on an indie-folk album which we are aiming to release this summer! The music feels a lot more personal to me than other projects I've worked on, which is a bit daunting but very exciting at the same time. Having said that, the album will feature "A Song for a Play" which I performed a couple of times last term in Fetid. If you fancy hearing some of the half-baked songs I'll almost definitely forget the lyrics to, I'll be performing at Sandy's every now and then to test them out!
Who are your biggest influences, and why? 
I love indie soul and folk – I admire how contemporary British artists like Michael Kiwanuka, Lianne La Havas and Amy Winehouse modernise classic soul and jazz music, continuing the tradition of the genre's lyrical story-telling in a fresh way. Joni Mitchell has a special place in my heart for sure and I draw a lot from her albums while writing for folk scores. For those who enjoy her music and are looking for similar musicians to listen to since she's taken herself off of Spotify (I have not recovered), I always recommend Laura Marling's A Song for Our Daughter for some beautiful folky ballads! Marling also talks a lot about her experience as a woman in the music production scene, which has yet to catch up with the rest of the industry in terms of equal gender representation.
Where can you see yourself going in the future? 
Honestly, I am not certain about anything beyond the immediate future – I know I would like to work more on composing for film or producing music videos by collaborating with people in OUDS, but I also miss performing live and am keen to continue that while in ox! Working with other musicians is also a really exciting prospect to me and something I am eager to get involved with. ∎
Photography by Faye Song.