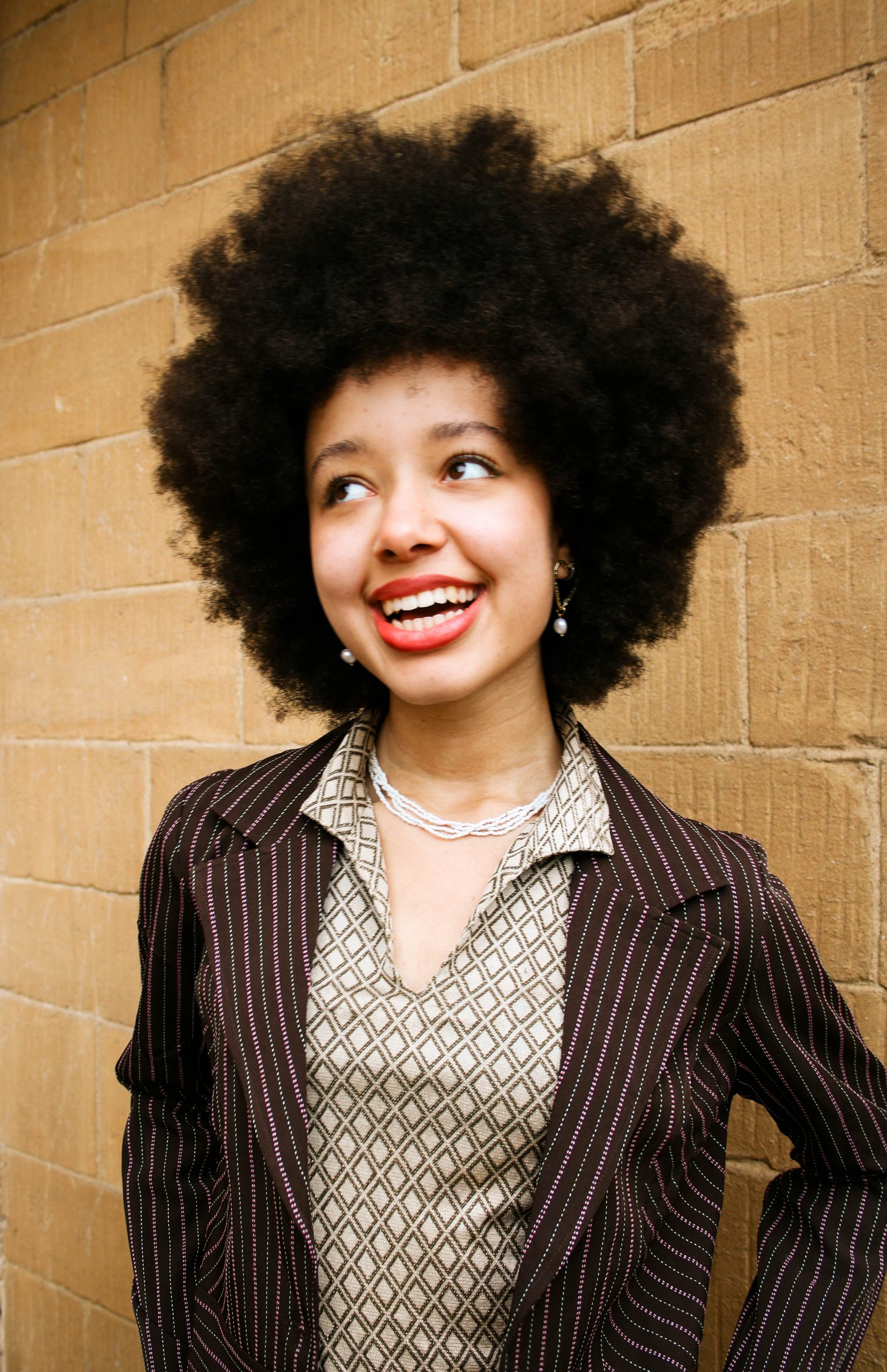 Artist of the Week: Phoebe Holmes-Simeon
by IsisEd | January 30, 2023
Phoebe Holmes-Simeon, also known as Phoebe Blue, is a singer, songwriter, bassist, and composer.
Tell us a bit about yourself.
I'm a first-year Classicist studying at Balliol. I mainly sing and play electric bass, but I write and produce music both for myself and other musicians too. I was keen for music to be part of my university experience, and so, since starting at Oxford, I have joined three bands. I am currently one of two singers for the Oxford University Jazz Orchestra (OUJO), one of four for Dot's Funk Odyssey (DFO), and I'm also the lead singer of a recently formed jazz group called Doubletime. Last summer, a great deal of my time was spent around music, be it participating in the National Youth Jazz Collective (NYJC) summer school and vocal project, performing with my band from home and at a local jazz festival, or singing in the Parisian jazz club Le Baiser Salé.
What's your artistic process like?
My artistic process has evolved over time. When song-writing, I sometimes begin with the lyrics, and other times with the music (either on piano or guitar), depending on which of the two comes to me first. I then use Logic Pro to record, develop, and produce my work. Performing on stage, whether I am singing while bass-playing or just singing, is a love of mine. Preparation can vary from hours of solo practice or rehearsals with other musicians, to none at all, as is usually the case with jam sessions. Learning a new song is interesting, regardless of whether the song resonates with me immediately, or whether I start liking it the more I hear it. The balance between replicating the original tune and adding a personal twist, when I sing it myself, is always fun to find.
What are you working on at the moment?
At the moment, I'm working on exploring my sound. Experimenting with the way I use music and my voice is something I want to continue: playing it safe never makes room for good music to grow. I'm really enjoying playing with the bands that I am in, and am excited about our upcoming gigs in Oxford and across the country. I see each performance as a chance to try something new, and feel so fortunate that I work with such incredibly talented people.
Who are your biggest influences, and why?
I love to improvise and scat as I sing, and take huge inspiration from Ella Fitzgerald, Anita Wardell, Esperanza Spalding, Brigitte Beraha, and jazz trio Lambert, Hendricks & Ross. Their use of musical phrasing, vocalese, and syllables is magnificent, and I am eager to reflect these techniques in my solos. Musicians who influence my bass-playing are Nik West, Adi Oasis, and Meshell Ndegeocello, to name a few: I admire each of their distinctive sounds.
Where can you see yourself going in the future?
In the near future, I can see myself continuing to make music alongside my studies, and collaborating with other musicians of the UK jazz scene. I intend to make the most of the opportunities that have been and will be offered to me while I study here. In addition, I will be releasing and performing my own music – it's all in the works. Therefore, I certainly look forward to what lies ahead, and to wherever the joy from music takes me. ∎