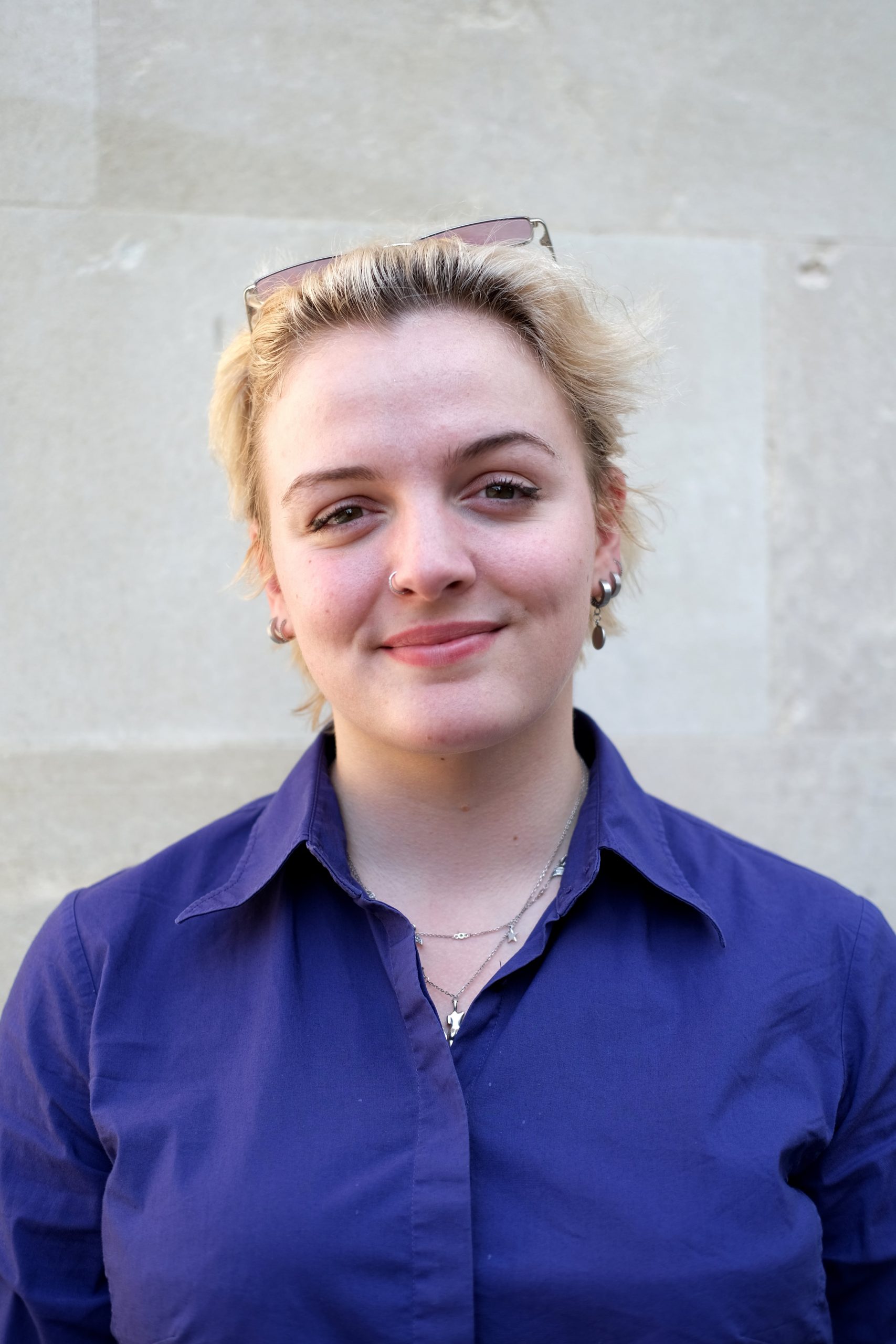 Artist of the Week: Leah Aspden
by Julia Males | May 22, 2023
This week we spoke to Leah Aspden, a 3rd year English student at St Anne's, who does "too much theatre, probably". She is an actor, comedian, and the new President of the Oxford University Dramatic Society.
Hi Leah! We've seen you play Macbeth in Macbeth, Lucifer in Immaculate, and the lead role in Every Brilliant Thing. What's next?
I'm going to play the Driver in Blue Dragon, which is Oisin Byrne's new play. And then we're going to go to the [Edinburgh] Fringe with that. So that's very exciting. It's about a train journey set at different points in time. […] It's quite surreal, so I'm excited about that. I'm getting a kind of Beckett, weird vibe.
That sounds brilliant. Do you have a dream role you'd like to play?
I'd love to do a musical soon, I just haven't found the right one yet. If I was going to do a musical I'd want to do a really iconic one, one of my favourite ones. Or I'd really like to play Rooster Byron in Jerusalem. Mark Rylance played him recently.
Your play Palindrome won Best Unperformed Play at the OUDS New Writing Festival. Will we be seeing it onstage soon?
I'm currently working through a re-draft of it, but I'm not sure if I want to stage it – I might give it to someone else. I'm currently taking part in [Max Morgan's] Unsubstantial Territory. I submitted a bit of writing for that – I wrote another play called Segments, which is a bit more playful, a bit more funny. I'd do it if I gave it to someone else. You might be seeing Segments as part of Unsubstantial Territory, but I'll probably write something new for that anyway.
That sounds excellent. Any other big dreams or plans for final year?
As of Monday, I got an agent, so hopefully this year will be a lot of doing jobs. She's a commercial agent so it will be TV, adverts, theatre, and stuff, so that's really exciting.
Incredible! What is your favourite sort of comedy?
I really like absurdism – a lot of my favourite plays are sort of random, nonsensical things. My favourite comedian is probably James Acaster, not sure if that's boring.
Never! Do you think all things have to be funny? Is there drama without comedy? Can you separate comedy and drama?
Recently I was in Macbeth, and was directed not to play it funny; but to me, the lines are funny, and part of it was that – I wanted to do it new, and do it in a way which felt comfortable for me, but also push myself. A lot of the time I rest on the comedy because it's a safe place, I find it easy to do. […] You can't make everything funny, but you could do, if you wanted to. It's really important, particularly for women as well. Women often don't get roles in comedies, they're not trusted enough to. It's nice to challenge that.
Indeed! Any closing comments for The Isis?
If you're Northern, don't be afraid to get involved in things.
Interview by Julia Males
Photography by Faye Song