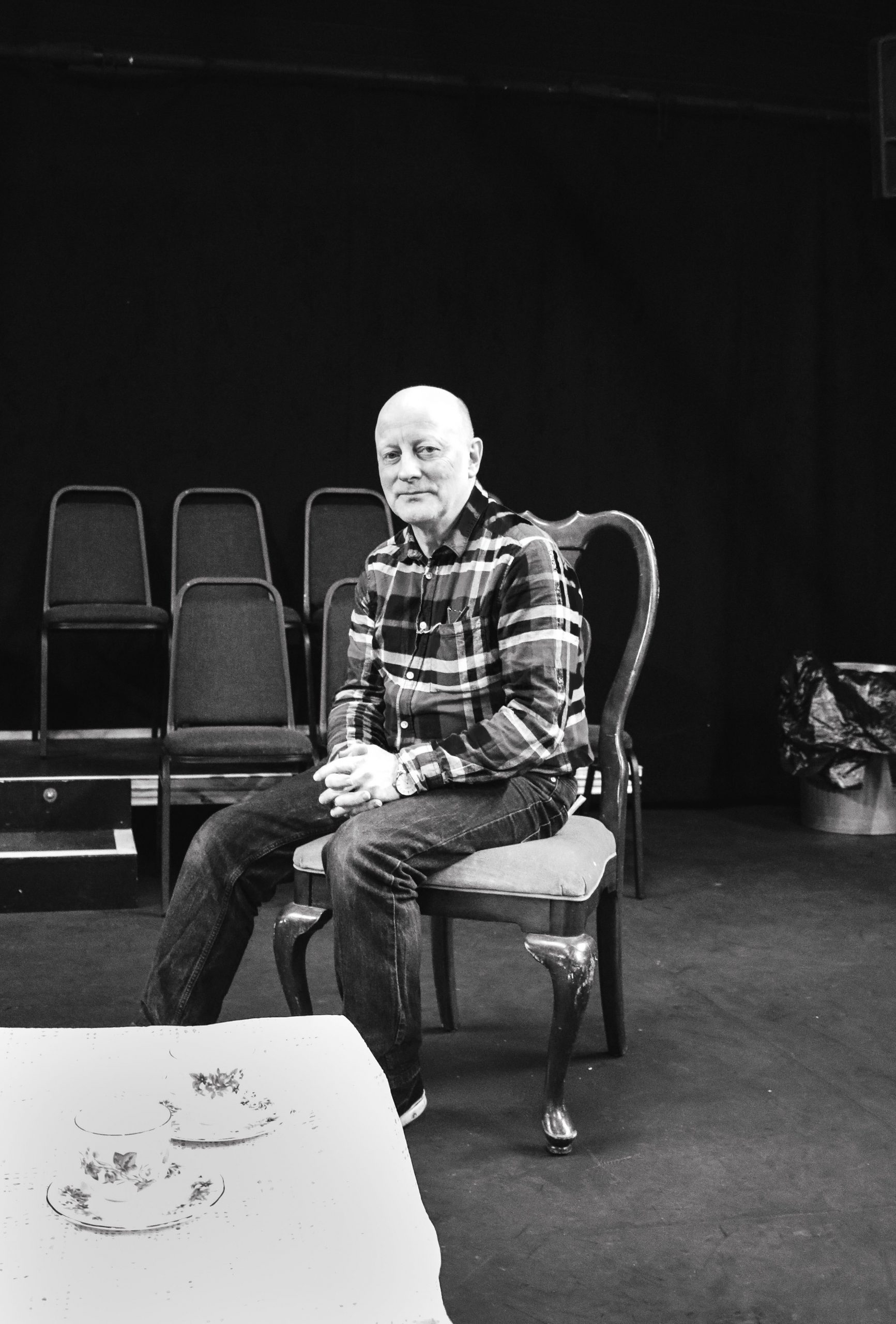 The Isis Interviews Robert Bristow
by Coco Cottam | January 29, 2023
I'm sitting under two huge portraits of Elizabeth Taylor and Richard Burton, waiting to speak to Robert Bristow, theatre manager of the Burton Taylor studio. This is the space which serves all of Oxford's budding dramatists, donated by Richard Burton, who performed at the Playhouse as a student. Robert (known to most students as Rob) is well-known for running a tight ship at the BT, where he reviews play bids and oversees the theatre from audience to stage.
When Robert arrives, we sit in his office. I tell him he's a significant figure in the Oxford drama scene and he demurs. Robert's been at the BT since 2000 – 'the whole century so far' he says, smiling. It's a slight surprise to find that he originally trained as an actor, touring with companies across Edinburgh and London, 'the type of small shoe-string type companies where you had to run everything yourselves'. To make a living, he spent the intervals working in his dad's second-hand furniture shop on the Cowley Road, 'work that I didn't really want to be doing'. He also mentions acting in the 'AK-47 theatre cooperative'. I look confused and he elaborates: 'replacing the gun with the theatre, if you see what I mean'. (I'm not sure I do, but we press on.) It turns out he still acts to this day, alongside his work at the studio.
He first heard about a job going at the BT at the pub. He'd already performed in three or four shows at the studio in the holidays, which swung him the job. Has much changed in Oxford drama over the years? 'Not drastically, it's the same spirit', but there's more new writing and more emphasis on modern plays. The drama scene used to be more experimental and avant-garde back in the day, he says, but it's good to have a balance. He looks forward to 'Entertaining Mr Sloane' this week – 'a classic'. Some part of this shift towards new writing comes down to the cost of rights: plays have to be accessible to low-budget companies, not just charitably, but in order to 'popularise them in the way older plays are' in the black box.
I mention content warnings and he hesitates. He insists that he fully recognises the need to protect the audience and performers, and thinks appropriate warnings should be enforced. But he also feels that nowadays 'it seems everything needs to be spelt out, and you get these great long content warnings saying, "there are three murders and maybe incest"', he laughs. Does he think this a bad thing? 'When you think of the great plays of the past, the classic Shakespeare (of course that's not new to us now), perhaps it seems to take away the "essence" of theatre by spelling it all out in advance'. He looks a little far away. Despite this, he maintains, 'I support looking after the audience'. We don't get much further than 'it's a tricky one'.
He remembers a performance of 'Wit' by Margaret Edson a few years ago which was 'quite explicit', requiring the actress to strip completely naked on stage. Apparently, there had been a rumour going around in her college that a student was going to come one night and take a photo. Robert recounts having to go into the audience each night to reiterate the policy of no-photography, and the actor's upset. Sensitivity, 'when treated in the right way, must be a good thing'.
Other memorable shows include a musical of Top Gun and some 'drastic changes' like a one-man show done in promenade, with the actor and audience walking free about the studio. He remembers a performance of the Arabian Nights, where they turned the studio into a tent, by draping fabric from the ceiling, covering the floor with cushions, and having actors and audience sitting on the floor, with the stories being told from the middle. I say I haven't seen anything that radical in my time and he points out that 'people are just getting their footing back after Covid'.
When I ask what makes a good play, he insists he's focused 'less about the play, more about the idea'. But what makes a good idea? He's suitably vague, describing wanting a twist or a message, going still broader to 'things that have changed certain topics'. After a push, he admits that the allure of the black-box theatre the BT offers is 'the intimacy and closeness and absorption'.
Samuel Beckett, he says, 'changed something in the way I think'. He's 'very disciplined, tells you exactly what move to do'. I wonder if this comes into the way he runs the BT and he chuckles. We're wrapping up now, the bell is ringing, and I've got a rehearsal to get to. I ask him if he's got advice for young dramatists. He ponders for a moment. 'Look at restrictions as an advantage, they'll help you find your "essence"'. ∎
Words and photography by Coco Cottam.