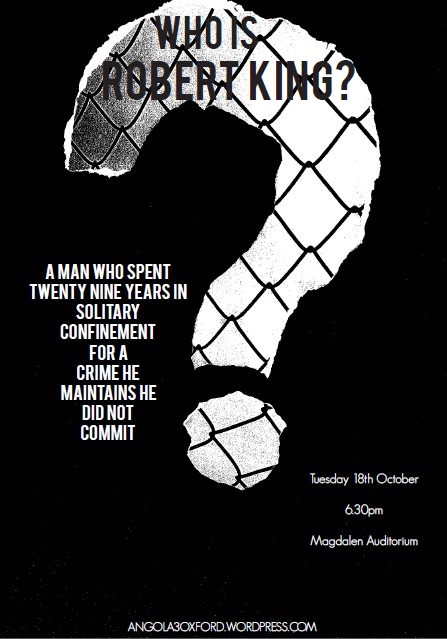 Speaker Event: 29 Years of Solitary Confinement
by isised | October 4, 2011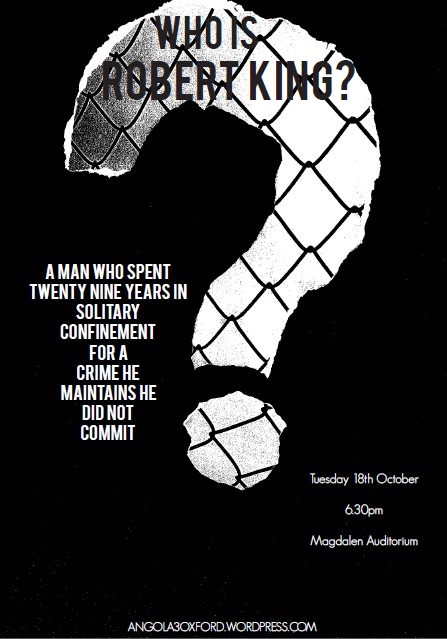 In conjuction with Black History Month Oxford, OU Amnesty International, Howard League Oxford and the Magdalen Film Society, the Isis is running its first speaker event of the year.
Robert Hillary King spent 29 years in solitary confinement in Louisiana for a crime he maintains he did not commit. He is one of the Angola 3, the subject of In the Land of the Free, Vadim Jean's critically acclaimed film documenting the case that Amnesty International called "cruel and inhumane and a violation of the US's obligations under international law."
Today, Albert Woodfox and Herman Wallace – the other members of the Angola 3 – are still imprisoned. They have each spent nearly 40 years in solitary.
This October, Robert King and Vadim Jean will be in Oxford to answer your questions and to screen the film.
Film Screening + Q&A panel with Robert King and the film's director, Vadim Jean.
Tuesday 18th October (2nd Week), 6.30pm (doors 6.15pm)
Grove Auditorium, Magdalen College
Tickets £4 for students, £6 otherwise (advance); £5/7 on the door
To buy tickets, visit http://www.wegottickets.com/event/137235 or if you would rather pay cash (avoiding booking fee), e-mail [email protected]
For more information visit the event website http://angola3oxford.wordpress.com/
Read the Isis interview: http://isismagazine.org.uk/2011/09/legality-and-morality-are-not-friends/