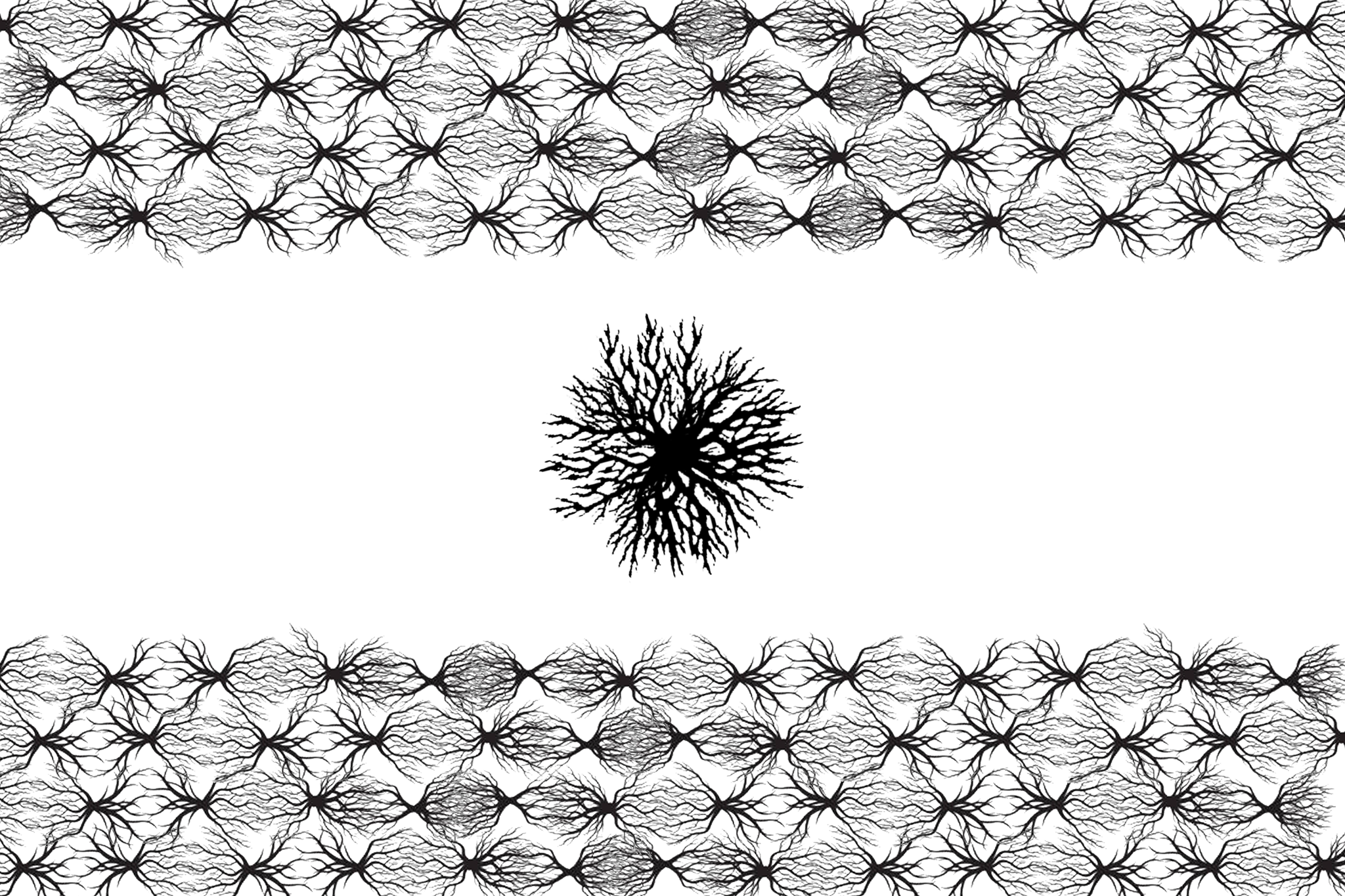 Blight
by Elanor Ludlam | March 19, 2020
A tangle of growing
things filled your belly:
made your shrinking stomach bulge.
Strings turned taut;
drawn across each
bend and curve now struck bare.
Arid, audible – a space
between each branch
yawning. Fissure in the breeze.
Chewed or gnawed:
your fraying edges
expanded the light between your limbs.
You were both
cradled and crowned,
your fingers woven in the sod.
Those opening palms
caught you falling,
failing, beneath the debris above.
What clinging meats
were left upon your
bones for cooking?∎
Words by Elanor Ludlam.  Art by Jules Desai.