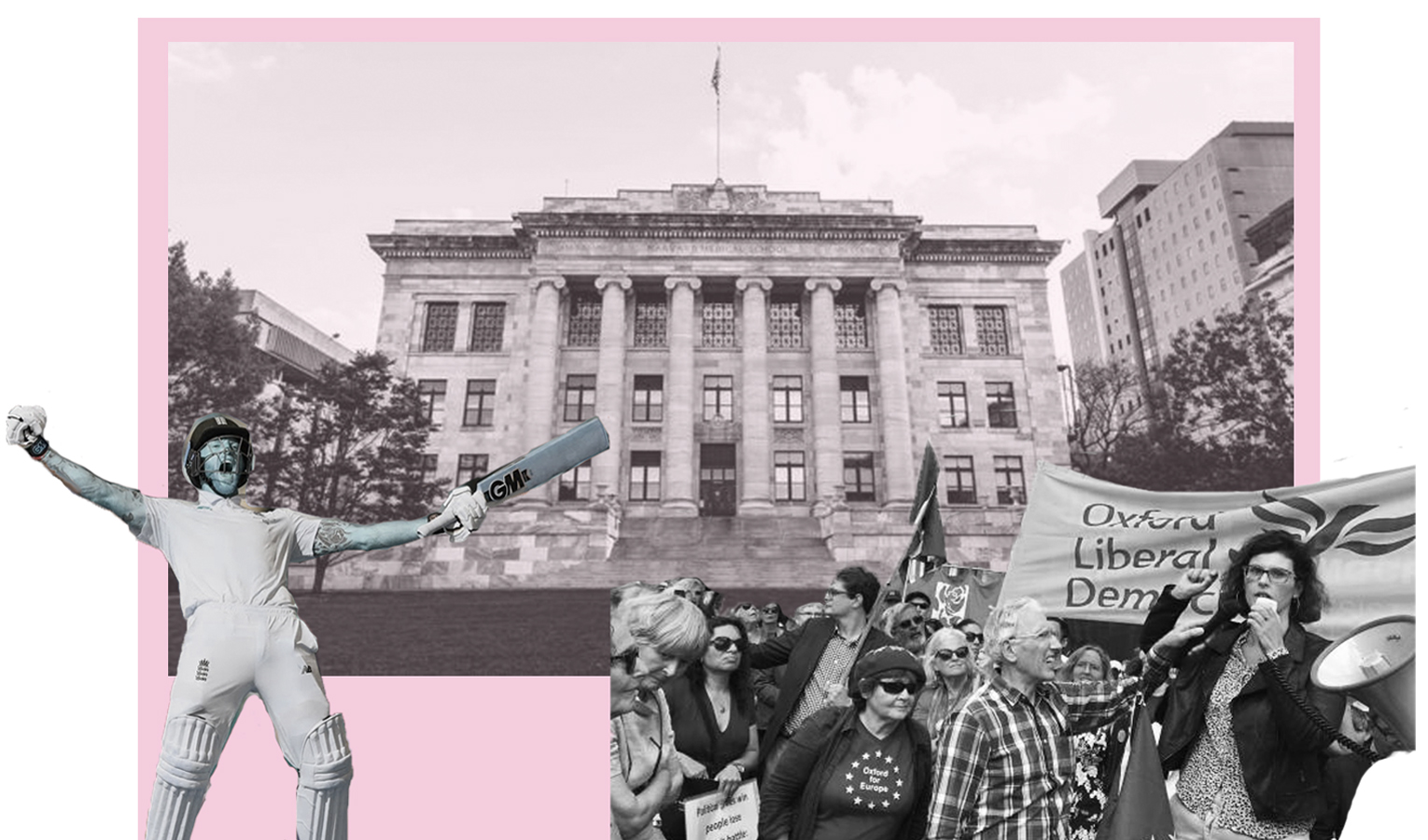 WEEKLY ROUNDUP: KASHMIR CONTINUES, BEN STOKES SHINES, PROTESTS, AND MORE.
by isised | September 1, 2019
Kashmir Continues
Over twenty-five days have passed since the Indian government began its lockdown on Indian-administered Kashmir. News is slowly emerging from the area, where a communications blackout means information has been hard to get. A recent BBC News report revealed that several Kashmiri villagers interviewed said they were beaten by security forces using sticks, cables, and electric shocks. This charge is denied by Indian officials. The decision to strip Kashmir of its autonomy has been positively reported by many Indian mainstream news outlets, and the Indian government initially denied that any protest against the crackdown took place on 9th August. There has been little pressure from other governments regarding the Kashmir crackdown, although Pakistani Prime Minister Imran Khan published this op-ed in the New York Times. Whether it will have any impact remains to be seen. – Anon

Palestinian Harvard fresher denied US entry
Ismail Ajjawi is a 17-year old refugee living in Lebanon who was awarded a scholarship that would allow him to study at Harvard University. Upon arrival in the United States last week, he was questioned for hours by immigration officials, who eventually sent him back. The questions were reportedly centred around his religious practices and his friends' social media posts, with one official asking him about the political opinions of people on his Facebook 'friends' list. A spokesman for the US Customs and Border Protection stated that "The individual was deemed inadmissible to the United State based on information discovered during the CBP inspection". The agency's decision has provoked strong opposition from different quarters, with a member of the advocacy group 'Jewish Voice for Peace' calling the case "one more act of aggression by the current US administration". Ajjawi's situation remains uncertain, with a Harvard spokesperson telling Buzzfeed News "The University is working closely with the student's family and appropriate authorities to resolve this matter so that he can join his classmates in the coming days,". – Anon

Ben Stokes leads the Ashes charge

The England cricket team's stunning success this summer has led some (Michael Vaughan) to speculate that it was "written in the stars". Vaughan continued: "We all felt the World Cup final was never going to be beaten, well yesterday it was; it was absolutely extraordinary." In the third test at Headingley, England were in trouble. Having put in a poor performance in the first test, and drawing the second, they were staring down the barrel of conceding the urn for the second summer in a row. It had all but booked it's flight back to Sydney, the commentators were saying. England were initially bowled out for 67. In a remarkable second innings though, Ben Stokes battled hard, but a late flurry of wickets left England with 72 to chase out of the batting final partnership between Jack Leach and Stokes. There was some luck along the way, Stokes was dropped and Australia missed an easy run out as the tension ramped up inside Headingley. Leach secured himself a single to get off the mark, which left England needing a run to win. Ben Stokes promptly stepped up and dispatched a short ball from Australia's Cummins for 4, and England were home. Stokes himself ended up with 135 from 219 balls. So, in two remarkable batting performances he has irrevocably made his imprint on the history of English cricket, and prompted adulation from all. – Scarlet
Oxford 'Stop the Coup' protest on Broad Street

Hundreds of protestors gathered outside Balliol College (the PM's former college) on Saturday to protest against Boris Johnson's proposal to suspend parliament. Echoing other protests taking place across the country Oxford's MPs, civil administrators and academics took to the microphones to express their discontent. As reported by the Oxford Mail, Oxford City Council leader Susan Brown told the crowd: "We will not take this lying down -we must make sure we protect our democracy." – Wei Kai

Apple stops listening in

In July, the Guardian reported that Apple recorded conversations with Siri by default. And, while the data was anonymised, Apple's contractors regularly listened in on conversations with Siri containing information like peoples names, medical records, and even evidence of drug deals.

The contractors had originally been hired to "grade" Siri. By reviewing Siri's responses to prompts, the contractors helped improve Siri's responses. However, in response to outrage from the report, Apple let go of over 300 contractors from the program. Then, last week, Apple announced that they would restrict the audio used in grading to just users that opt in to the program. Whether you believe it is up to you. – Neil

Norman Fucking Rockwell!

Lana Del Rey released her fifth album this week, eleven months after the release of its first single 'Mariner's Apartment Complex'. Named after the painter Norman Rockwell, who found fame for his sentimentalised depictions of 'wholesome' American society, the album has already been called her strongest work to date. Like Rockwell, much of the singer's work directly engages with the ideals and imagery of America. Despite her upbringing in New York State, the songs 'California' and 'Venice Bitch' are the latest examples of Lana Del Rey's musical fascination with West Coast culture. However, whilst Americana is a constant presence throughout, the singer sets her sights firmly on male inadequacy too. On the title track, she sings of a 'Self-loathing poet, resident moral, can you know it all? / You talk to the walls when the party gets bored of you'. Can I say with confidence that we have all met a few men with delusions of genius who fit this description? – Jack
Art by: Ng Wei Kai. Words by: Scarlet Katz Roberts, Ng Wei Kai, Neil Natarajan, and Jack Womack∎