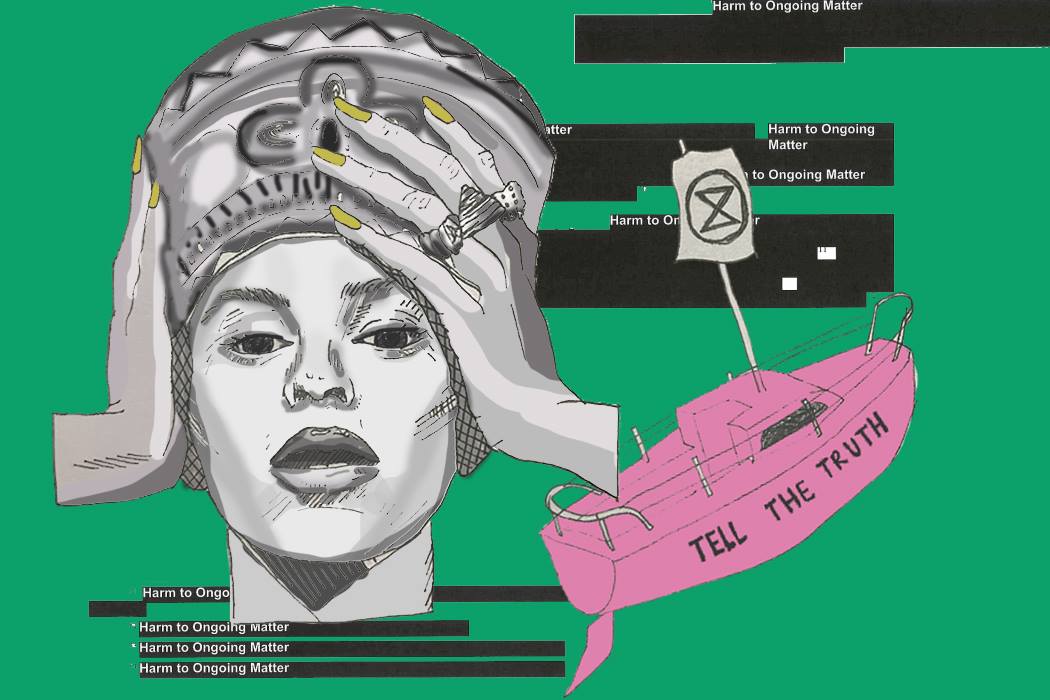 Weekly Roundup: Beyoncé, Extinction Rebellion, and the Redacted Mueller Report
by isised | April 23, 2019
Notre Dame fire garners donations
In the wake of the fire which devastated Notre-Dame on Monday night and Tuesday morning, donations to rebuild the scorched cathedral have flooded in from around the world. In just four days, donations have already exceeded 1 billion euros (£864,962,455). However, in the midst of such generosity, some are calling for the wealthy to reconsider their philanthropic priorities. In a speech to the European Parliament on Tuesday, teenage climate activist Greta Thunberg used the drama to underscore her message about climate change: "Notre Dame will be rebuilt, I hope its foundations are strong, I hope that our foundations are even stronger, but I fear they are not," she told the assembly. Closer to home, a satirical article comparing reactions to the Notre-Dame fire and to the Grenfell tower tragedy in 2017 (in which 71 people died) went viral on Facebook. "Grenfell survivors regret not installing stained glass windows to ensure a quick rebuild after fire," read the piece's headline. – Isabel
Beyoncé Homecoming
Beyoncé dropped a 2 hour film on Netflix this week, titled Homecoming. The first of a three project deal with the online streaming platform, supposedly worth 60 million dollars, the documentary contextualises her coachella performance while letting those of us unable to prance around the desert last year see the show in brilliant detail. The film splices footage from both Coachella 2018's first and second weeks together, resulting in the seamless mid-routine transition of the clothes rom first week's yellow to second week's pink. The visual effect is smart and highlights just how well planned and executed the entire show is. She is not one second out of time.
Homecoming feels like the culmination of Beyoncé's life's work, with appearances from Jay-Z, Solange, and Kelly and Michelle of Destiny's Child, it starts with "Crazy in Love" and progresses into a paean to Black excellence, with a specific focus on HBCUs (Historically Black Colleges and Universities). The film is interspersed with behind the scenes footage, framed with quotes by Black intellectual behemoths' such as Audre Lorde, W. E. B. Du Bois, Toni Morrison, Malcolm X, Alice Walker, Maya Angelou and Henry Louis Gates Jr. One scene, early on, features archive audio of Nina Simone that doubles as a mission statement: "Why am I so insistent on giving out to them that blackness, that black power… pushing them to identify with black culture. I have no choice. To me we are the most beautiful creatures in the whole world." It's flawless. – Antonio
Redacted Mueller report released
On April 18th, at long last, a redacted version of the Mueller Report, an investigation into Russian interference in the 2016 presidential election and possible obstruction of justice by President Donald Trump, was released. Previously, information about the report had been limited to a summary issued by Attorney General William Barr, which, since the release of the redacted version, has been criticised for as a deliberate characterisation of the report and its conclusions. In two volumes and a total of 448 pages, the report concludes that Russian interference in the election did occur, focusing on utilisation of social media and hacking/release of information damaging to the Democratic party. As for Trump, Mueller stated that while he may not have colluded with Russia, he was unable to conclude whether or not the President obstructed the course of justice in an effort to slow or stop the investigation. From its inception, the report was intentionally aimed at not resulting in criminal charges against Trump, since investigators were conforming to the Office of Legal Council opinion that a sitting president cannot go on trial. The Wikipedia page at the moment is an amazing read, and there are dozens of interpretations online if you search up things like "mueller report explained" or "mueller report summarised". As always, it's worth making sure where you're reading it because, of course, no summary is unbiased. In many ways, the redacted version wasn't the bombshell Trump's critics were expecting, but it does contribute to building skepticism of the President (Trump's approval ratings have dropped), and calls for impeachment have never been louder. I feel like I could go on and on about it to be honest, but it's already been covered A LOT elsewhere – go read more! – Mack
Extinction Rebellion protests
Over 1000 people have been arrested after eight days of protests staged by Extinction Rebellion (XR). Protestors were moved to Marble Arch after shutting down Oxford Circus, Waterloo Bridge and Parliament Square in what has been the largest movement of civil disobedience in recent history. A die-in was also staged at the Natural History Museum.
The week culminated in a visit from Swedish Climate activist and nobel peace-prize nominee Greta Thunburg, who addressed members of parliament today, declaring 'this ongoing irresponsible behaviour will no doubt be remembered in history as one of the greatest failures of mankind'.
Today, Labour have also declared public support for Extinction Rebellion, who have taken inspiration from every protest movement from the Occupy, to the Suffragettes to the Civil Rights movement. Using tactics of non violent civil disobedience, they hope to inspire governments to declare a state of environmental and ecological emergency, and create citizens assemblies to discuss climate and ecological justice. Already Oxford City council are the first local authority to announce that they will be holding a citizens' assembly, which will meet in September.
XR say they need 3.5 million supporters to provoke system change. It's hoped that the release of David Attenborough's 'Climate Change – The Facts', in which he states that this is the 'greatest threat' humanity has faced 'in thousands of years' will make people realize the severity of the situation, and how small the gap of time we have to affect change is. – Jade
Ivanka goes to Africa
The US President's daughter and senior adviser Ivanka Trump visited Ethiopia and Ivory Coast this week, on a trip to "promote women". She visited local businesses on behalf of a White House project which aims to uplift 50 million women in developing countries by 2025. However, her visit drew criticism from a variety of voices. It was pointed out that it is ironic that Ivanka sees herself as a champion of women's rights, when she has campaigned for a governor who signed a strict abortion ban, and is part of a government that continues to separate migrant mothers from their children. Moreover, Ivanka's father used offensive language to describe African countries, which may impact the way in which local people view the US government and their projects. You can read more about it here, here, and here. – Zehra
Journalist in Northern Ireland shot
Lyra McKee, a 29 year old journalist was shot and killed during a riot in the Northern Irish city of Derry, after violence broke out between police and republican dissidents. McKee's death is heartbreaking, and significant in that she becomes the first journalist to die in the UK whilst in the line of duty for 18 years. It comes at a time of rising tensions in Northern Ireland – there has been no government in Stormont since January 2017, and the ongoing issues around the Irish border as a result of Brexit remain a dangerous unsolved problem. McKee's own feelings towards Northern Ireland have now become tragically poignant: "It's a place full of darkness and mysteries… sometimes I love it and hate it in equal measure." – Jack
Artwork by Ellen Sharman. Words by Isabel Morris, Jack Womack, Zehra Munir, Mack Willett, Antonio Perricone, and Jade Spencer.