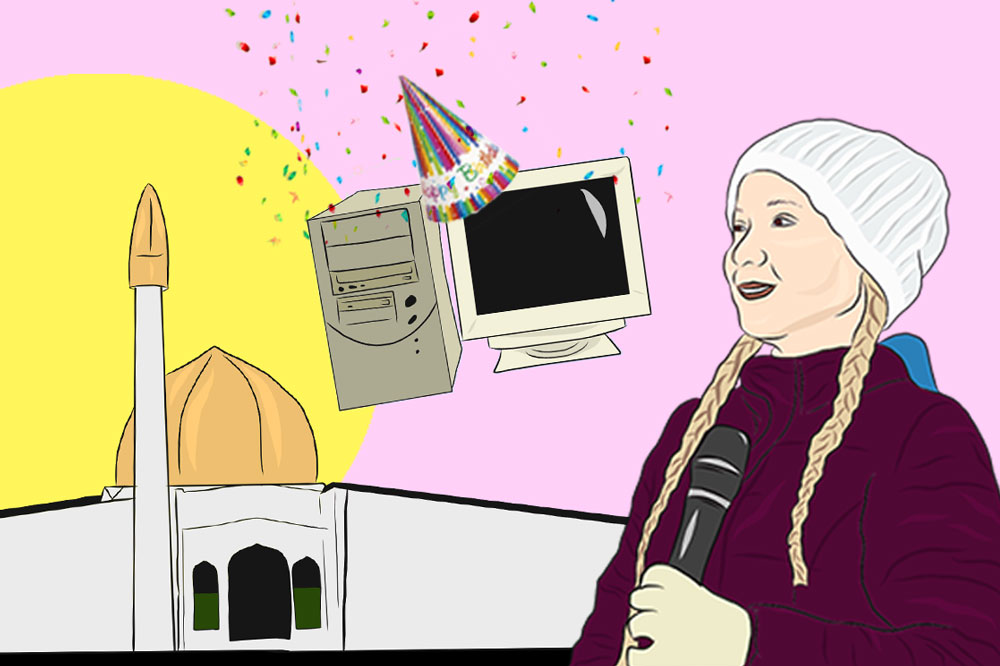 Weekly Roundup: Christchurch, Climate Strike, and the World Wide Web
by isised | March 17, 2019
Christchurch Terrorist Attack
A white nationalist terrorist murdered fifty Muslims on Friday, and injured many more. The attack targeted two mosques in Christchurch, New Zealand during Friday noon prayers using guns and improvised explosives. The perpetrator was not known to New Zealand security forces prior to the event, but Prime Minister Jacinda Ardern has called the massacre a "well-planned terror attack." The terrorist announced his intentions via the online forum 8chan, and broadcasted the murders through Facebook Live. He appears to have been radicalised by far-right discourse online, citing hyper-conservative commentator Candace Owens and the 'Great Replacement' conspiracy theory in his manifesto. The international Muslim community have led an outpouring of condemnation and calls for peace, while New Zealand mourns its deadliest massacre for over a century. Further reading can be found here and here. – Dan
Operation Varsity Blues
In what some have argued is the logical conclusion of an already corrupt system, the FBI have uncovered a nation wide college admissions scam in the US, whereby wealthy parents have paid up to half a million dollars each to get their children a place at top schools including Stanford, Yale, UCLA, Georgetown and USC. The scam is one of many Schadenfreude-inducing stories to come to light over the past 12 months, from the uncovering of self-fabricated Socialite Anna Delvey, to the demise of Fyre Festival's Billy McFarland. The parents caught up in the scheme include a roster of financiers, lawyers, C.E.O.s and two Hollywood actresses, one of whose daughters', social media influencer and vlogger Olivia Jade, recently posted a video of herself online saying "I don't really care about school, as you guys all know." As Naomi Fry concludes at The New Yorker, the scandal, while terrible, is resonant precisely because of its "trite ordinariness". – Antonio
Brexit Extension
On Tuesday, May's deal was rejected for the second time in the House of Commons. Let's be clear: May's deal flopped by 149 votes – it will never pass, no matter how many times May renegotiates with the EU. Nevertheless, she wants to try for a third time (she has until the 29th of March). On Thursday, MPs voted to instruct May to seek an extension to Article 50, which would delay Brexit. The UK is sending the EU mixed messages, and the EU is not amused. If I may speculate: the EU won't accept the delay, because it doesn't want Brexit to become the dominating issue around the European parliamentary elections. Since it would take a miracle for the deal to pass, and since the EU won't give an extension, it's looking like a no-deal exit on the 29th of March. I am not looking forward to it. – Victor
As the World Wide Web turns 30, the Save the Internet Act is reviewed
Tim Berners-Lee's invention of the World Wide Web, initially dubbed 'Information Management', turned thirty on Tuesday. The birthday neatly coincided with discussion of the 'Save the Internet Act' by the US House Committee, legislation that aims to improve equality in internet service and revert net neutrality rules to their 2015 state. The legislation proposes three central principles: "no blocking, no throttling, and no paid prioritization", and marks a significant step in the ongoing push for global net neutrality (the principle that Internet service providers should treat all Internet communications equally, and not discriminate or charge differently based on user, content, website etc.). – Mack
Over 1,5 million students on school strike 15/3. We proved that it does matter what you do and that no one is too small to make a difference.

Here is my response to the people who wants us to go back to school:https://t.co/ob42pYVDsl#FridayForFuture #SchoolStrike4Climate pic.twitter.com/EgzvJj8KvL

— Greta Thunberg (@GretaThunberg) March 17, 2019
Youth Climate Strike
Tens of thousands of students across the world rallied on Friday to protest a lack of action to tackle climate change. This is a continuation of a growing movement, started by Greta Thunberg in 2018 (who has since been nominated for a Nobel Peace Prize), attempting to generate pressure and alter how adults treat the climate. Students marching in Oxford carried signs with slogans like 'Don't burn our futures' and 'System change not climate change.' Speaking alongside Thunberg earlier this month EU Commission President Jean-Claude Juncker committed to spending 25% of the EU budget mitigating climate change from 2021 to 2027, proof that this kind of pressure works. Further reading about Thunberg and the strikes here and here. – Dan
Okwui Enwezor has died
Okwui Enwezor, the first African-born curator of both Documenta and the Venice Biennale, died age 55 on Friday. Born in Nigeria in 1963, he moved to New York at 18 to study politics. Enwezor entered the art world when he founded a magazine dedicated to African art in 1994, thereafter carving a space for global, postcolonial thinking in his art criticism and in the many groundbreaking exhibitions he put on. He led the Munich Haus der Kunst from 2011 to 2018 before stepping down from his post due to his ongoing battle with cancer. He will be remembered for pushing a pluralistic and inclusive perspective on art beyond the Euro-American canon, and for inscribing African art into the global contemporary art world. – Kathy
Queer Eye Season Three
The less said about Netflix's new Madeleine McCann documentary the better. Elsewhere on the streaming platform, The Fab Five are back! The incredibly popular Queer Eye returns to our screens for a third series. A makeover show with a difference, five queer men help people in a rut by giving them lifestyle advice in five different areas: food and wine, fashion, culture, design, and grooming. While it may sound surface level, the show manages to carry a gentle social commentary in each episode as its presenters engage and help people who often share different backgrounds and world views from their own. While I was and continue to be hesitant of lauding the show for its "progressiveness", it does have its touching moments. – Antonio
The Cities of Tomorrow
Dubbed a first glimpse into the cities of tomorrow, New York's Hudson Yards opened on Friday. Hudson Yards, a $25bn (£19bn) private real estate development project, aims to turn the run down railyard by the Hudson River into New York's next hot neighbourhood.
However, while Hudson Yards is certainly a milestone in New York history, it may not be so for the right reasons. Critics have accused the development of catering towards the 0.1% and reducing what could have been a vibrant city centre into a luxury goods market. Retailers including Dior, Neiman Marcus, and Gucci have ensured that the 67,000m² mall attracts the ultra wealthy and the minimum flat price of $4m (£3m) ensure that the complex repels virtually everyone else. Sources can be found here, here, and here. – Neil
Artwork by Alice Yang. Words by Dan Brooks, Mack Willett, Victor Elgersma, Kathy Rawlings, Antonio Perricone and Neil Natarajan.