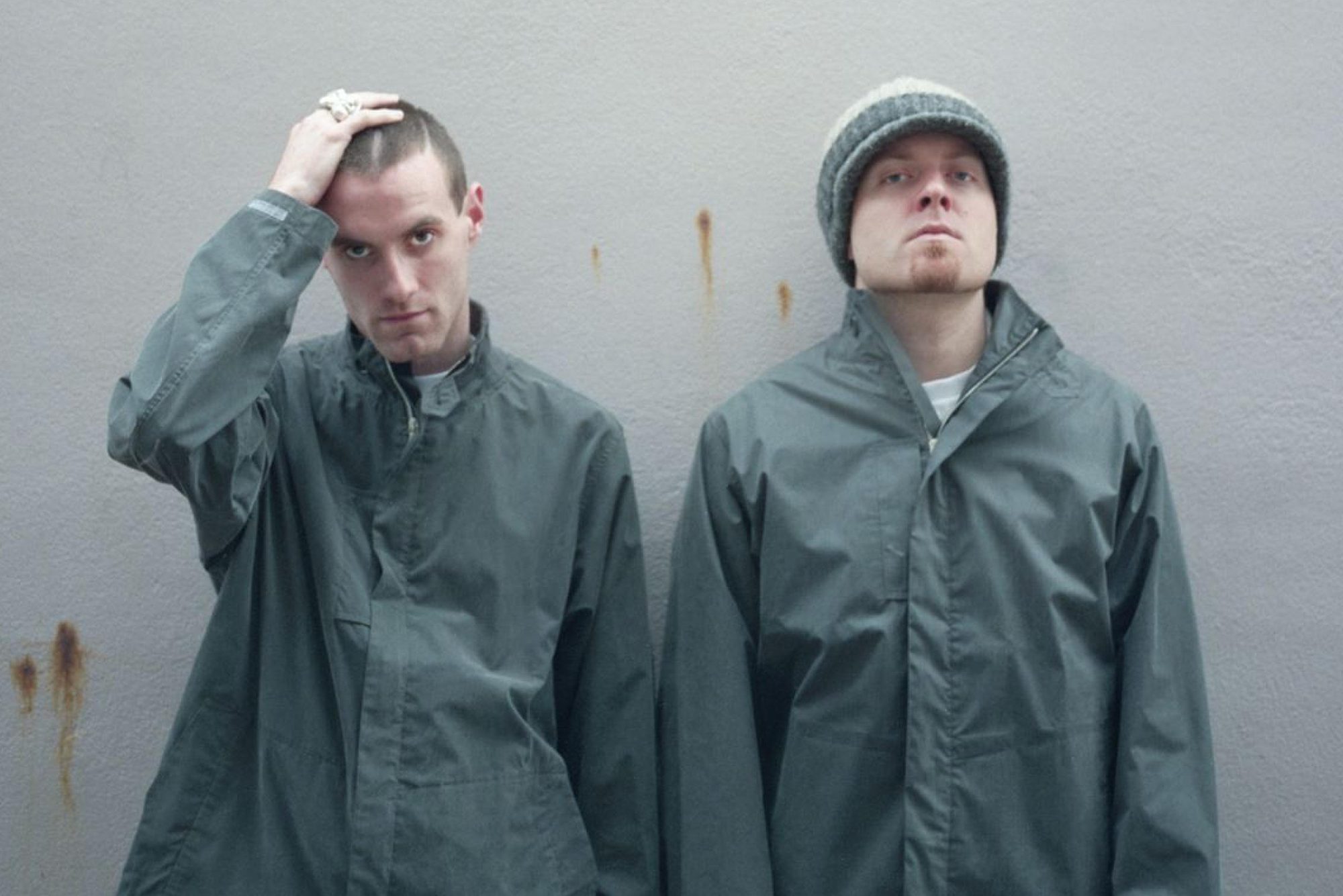 James Lavelle: The Man from Mo'Wax
by Lauren Sneade | November 24, 2018
Following his documentary film 'The Man from Mo'Wax', I spoke to James Lavelle about art, success, and geeky DJs.
In 1992, the legendary Mo'Wax was formed. The label hailed the birth of trip-hop and went on to define an era of experimental breakbeats and downtempo music. Mo'Wax was a staple of the 90s as much as Maggie Thatcher's iron barnet, and behind the label was 18 year old James Lavelle. Oxford born, and recently moved to London, James 'Holygoof' Lavelle was the new kid on the scene, with a real bent for big beats, hip hop and jazz. Mo'Wax released the likes of DJ Shadow, DJ Krush, Attica Blues, and Lavelle's own project UNKLE. It was about more than just sound. The Soho offices were a watering-hole for musicians and artists at the heart of the scene. The record sleeves, drawn by Swifty, Futura 2000, and Ben Drury (now of Trilogy Tapes) made Mo'Wax an icon of alternative culture.
The relation between music and art has been central to Lavelle's career. One of my first forays into electronic music was through UNKLE's 2003 album 'Never, Never, Land'. With contribution from Ian Brown, Josh Homme, Jarvis Cocker, and 3D, listening to the album is like walking through a weird and wonderful immersive art installation. Almost every track samples audio footage from 90s cinema, and the introduction to William Blake's 'Songs of Innocence' even makes an appearance.
Lavelle describes his art as magpie-like, pulling parts together to create what he calls a kind of 'weird language', which is clear across his work. His more recent album 'The Road, Pt. 1' (2017) uses that same process of sampling audio footage, taking similar twists and turns, but the beats seem to have been left behind. The seventh track on the album 'Iter 3 – Keep on Runnin', coyly uses a breakbeat hip-hop sample, followed with vocal harmonies rather than a bass-heavy drumbeat. In light of his film 'The Man from Mo'Wax', there seems something poignant in the repeated lyric 'Can't keep running away'. The film, cut together from footage from throughout Lavelle's career, shows failure as much as it shows success. It's a genuine insight into the progression of a 20 year long career int he music industry.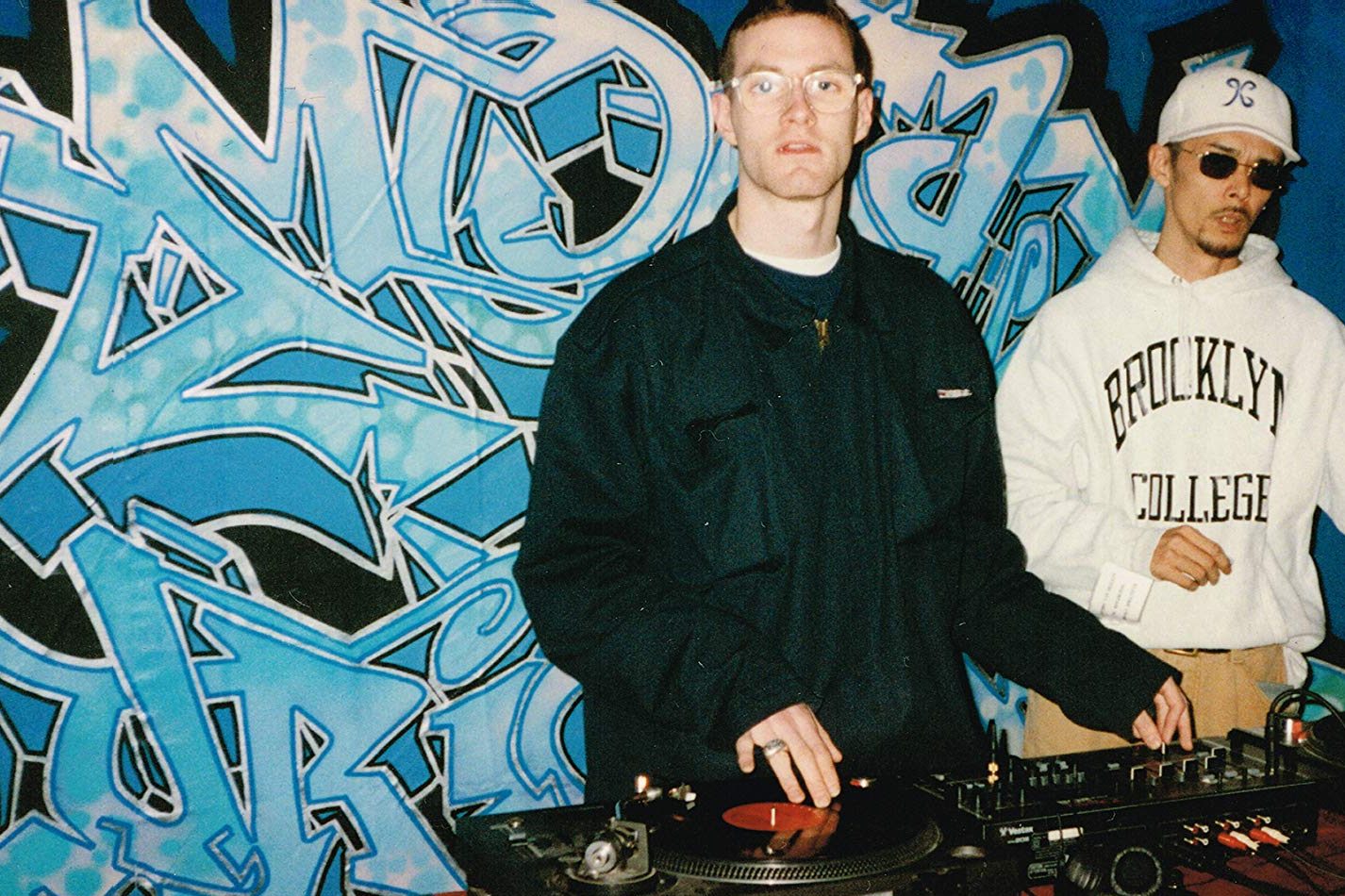 I asked him about the experience of watching that film back:
''I think we show something honest in the film. I would have loved my career to have been slightly different at times. We're all a bit scared of showing our dirty laundry, but we all have it. The truth of it is wanting to be creative. I love the stuff from the 90s, its a great document of that time. its essentially just trying to be honest. It focuses on a group of people over a long period of time. Its strange when it says about certain records. A record like 'War Stories' was way more successful than 'Psyence Fiction', but you don't sell records in the same way. War Stories was one of the most licensed records for film and television that year. Sometimes I find that it tells a story because it has to. It creates a meteoric rise and drop because it's a film. I hope that whether people like me or don't, that it can inspire debate. We live in a very different period of time now. Finally, we're at a time where people do talk about addiction, and mental health. Now, people are much more sensitive. When I was doing it, people were very bullyish and laddy, and it was a different environment. I'm still doing what I'm doing and I hope that can inspire people to do the same. At that time, it was the changing of the guard. My heyday of DJing it was very laddy, and it wasn't about the geeks. Half of the best DJs in the world now are geeks. I think its great that its accepted that people be more individual, and you can talk about the anxiety of what you have to go through.''
Do you have anything more to say about your relationship with the industry?
"My relationship with the industry's been a yin-yang love affair. Where I am in the industry is very different to where I first started. I don't really feel like I'm in the music industry as such, I'm not part of the industry in the same way that I was years ago. The film's supposed to show the highs and
lows of that experience, and some people may have experienced other extremes. From my perspective, this is what I do. It's what I love in my life and what I care about and how I make a living. My attitude is one of a traditional artist more than a musician. I create work and I find ways
to sell that work. I have galleries, as it were, and I also have private sales, and I do corporate work, and I navigate across. As long as I can be creative, I try and create my own industry. I try and create my own way of doing things, especially after a lot of the journeys that you've seen in that film."
Your music is so diverse, is there any combining element behind it?
"I do it to express myself, you know, in various different ways. Both personally, and socially for me. Its a way of creating my identity, of being able to reflect, move forward, and emotionally be able to engage, sometimes in ways you can't otherwise. It's a spiritual thing. There's the process. Its a personal thing, its a collaborative thing. Putting out music creates a weird language. Part of that is that sometimes I'm a student of it, sometimes I've had a bit more experience and its a sort of journey. I try and pull parts of my experience into what I do. Sometimes I might get it very right, sometimes I might get it very wrong. I like collaging, I consider myself a sampler. That's how I would describe myself as an artist. I'm like a magpie, and I like pulling things together, like puzzles, and seeing if I can get them to connect. One of the most important things is that emotional connection, wanting to feel some things, so a lot of the time my music can be quite melancholic. I mean its hard to articulate a sound, but I just try and pull all these weird and wonderful things and put it in my stew. Hopefully, sometimes, something which is really good."
Do you still have that crate-digging drive?
"Not in the same way. Part of it was a social experience, part of it was an economic interest, having to play those records out. You know, tools of the trade. A lot of the stuff that I was heavily interested in collecting, either I got to the point where I was happy with them, or they became overly commercialised, or I lost my interest, and found other things I was into. I still buy records but not in the capacity which I used to. I still DJ, but I play USB."
How does DJing differ?
"The business is very different. Its so much more commercial now, which is a concept I find pretty bad. But there are things that I still like about it. Playing a good set in a certain environment, that's when I love it. But its not something which I want to pursue in the same way."
As a former resident at Fabric, you must have some thoughts on the restrictions placed on clubs in the UK?
"Its so sad. Clubs are such a massively important cultural thing in our country. Its been such an important way of breaking down divides in our society. Its just sad that things like that aren't considered to be culturally important. Especially when the music industry is one of the biggest, most profitable areas of corporate business in the UK. To feed that machine, when records come out, people have to be able to listen to them. The clubs aren't closing because of decline in interest its about turning clubs into flats or fucking high-end properties. Clubs are closed so they can be converted into living spaces. Because areas become cool, and the property market takes over. A lot of these problems unfortunately stem to economics."
What are you most excited about in music at the moment?
"I'm always excited about just hearing good records, and there's a lot of great records being made at the moment. There's been a great rise in what's happening with electronic music, and especially at the moment lots of really amazing soul and jazz. And I think there's a lot of great music out there, but there's also a lot of shit. In the world we're living in right now, there's just great divides. There's lot of people who make a lot of money, and probably a lot more people struggle now with monetising their music now than when i started. I think the difference between a label like Mo'Wax and doing something like that now is there was a much easier economic structure to things than the way they are now. You could sell a record, and you could run a business and easily make a profit. That's why venues closing down is a nightmare, because most musicians, especially young musicians make money from performing, or merchandise. They don't make money just from records. Records now are a currency for everything else. So venues closing down closes off the industry to newer and younger artists. Touring and performing is one of the most important ways to make money."
Words by Lauren Sneade. Produced by Antonio Perricone.