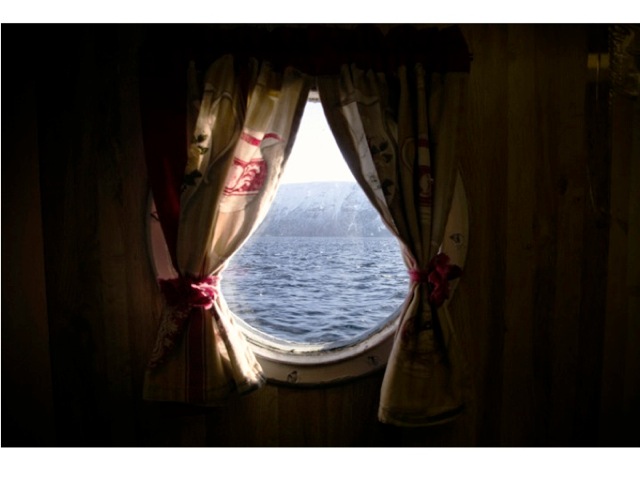 Interview with Carolin Weinkopf
by Charlotte Sykes | January 21, 2014
Freelance travel photographer Carolin Weinkopf did not take the traditional route. Having studied journalism and political science, she describes her decision to become a fulltime photographer as 'spontaneous'. Originally from a small town in West Germany, Carolin now lives and works in Berlin. She has undertaken projects in Macedonia, New York, Morocco, Norway and Nepal and last spring spent two month documenting Delhi. She has received grants and support from the Macedonian embassy in Berlin, the European cultural foundation and Globetrotter. ISIS interviewed Carolin (and her 6 month year old son), while she was in Oxford to judge a photography competition organised by arts.spc, shortly before she traveled to India.
I really try to never to pose anything, or construct a story in my work. I never pick something up and move it somewhere else so it looks better. I try to search for the right composition, which I find from the outside, and I don't want to interact in it.
When I'm photographing someone, I'll ask a lot of questions. I want to know their story. I think that way I'm trying to find the 'real' aspect, but it's not me that interprets, it's more that I try to tickle out what's in them.
I definitely used to be against filters and effects in photography, but since having an iPhone, I use them all the time.
I personally use Instagram as a diary. The standard is much lower than my other work, but I'm just documenting my life.
It's so easy, and sets my iPhone photos apart from my other collections, as those photos are all naturally edited.
But it's not about the editing, you can see if a photo is good from the composition, which no blurring or filter can imitate.
I like the democratising effect of technological advances. Everyone can write something on the internet, that doesn't lower the quality of good journalism: it's the same with photography.
I'd never go back and study photography. I've thought about this many times. I thought that after my degree in journalism and political science that I ought to do so then.
But I didn't want to be studying anymore. I didn't want to pay for it.
All the people I met at photography classes who had studied it felt compelled to have some structure, some purpose to their work. It must always be technically perfect or completely off.
I don't go to many photography exhibitions, and maybe I'm not up to date with what's cool and what's not. It makes me much more independent. I don't compare myself very much.
I don't really know how to collaborate with another photographer. The way I take photos is so personal. It is nice to have company, but you achieve much more, test yourself much more, on your own.
I like taking photographs in rural situations. People will invite you to their house, give you coffee, tell you stories. This creates more intimate moments. In rural Macedonia, a few times, people asked me, "What are you doing here? Did you get lost?"
They can't understand why you would come to their village, and no one has before, ever. They're curious as to what you're doing.
In the city, no one pays any attention to you: if you have a camera, you might be a tourist. I sometimes like this as then people don't notice what I'm actually photographing.