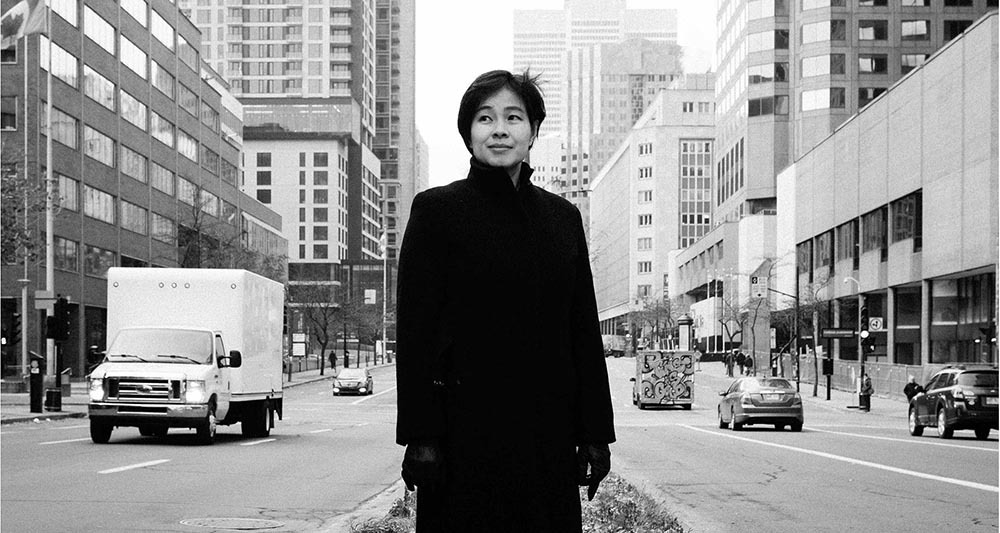 The Isis interviews Tan Pin Pin, award-winning Singaporean filmmaker
by isised | May 30, 2023
Interviewing a consummate documentary maker is a dangerous game. Only ten minutes into our interview do I realise Tan Pin Pin has been fielding all the questions, and that I've been giving her a dull, derivative account of my university life (Shakespeare, procrastination, The Isis Magazine). Hoisted on my own petard, but our talk of Oxford provides a convenient segue into discussing Tan's time at our favourite institution. I ask the one-time Keble student (Jurisprudence, 1991) whether her filmmaking was influenced by Oxford. The answer is a firm yes, but not in the way you might expect. "I used to haunt the public library at Halifax." My image of a tastefully chaotic indie film set (Aldates' Churchyard anyone?) rapidly dissolves. Tan clarifies that she started out in photography, not film. Home to an excellent collection of photography books, the Halifax library introduced Tan to the likes of Diane Arbus, Henri Cartier-Bresson, and Robert Frank. "I just sat there and soaked my brain in their images, thinking: this is what I want to do." Robert Frank's oeuvre was especially influential. Riveted by Frank's "crazy survey" of 1950s America, Tan's first artistic foray took place across the pond in the summer of her first year. Armed with little more than a backpack and film camera, she spent a month in training across the country, capturing what she saw. The result? Nothing very good, she notes with wry humour; mostly pictures of her own shadow, slanting dramatically across the street.
Regardless of its end product, the trip was a formative experience in Tan's development as an artist. Law degree acquired, Tan returned to Singapore and began her double life as a lawyer and photographer-cum-filmmaker. Though still an avid photographer – she organised an exhibition of her portrait photography shortly after arriving home – Tan soon branched into the film. "There was one point where I thought, I just wish these photographs could move." And thanks to a lucky technological advancement in the field, move they did. The release of the Sony VX1000, a digital camcorder, lowered the barrier to entry. A lightweight camera body and synchronous sound meant films could be made with smaller crews and a slimmer budget. Suddenly, filmmaking didn't seem so out of reach, and work on her very first documentary, Moving House (1995) was soon underway. Her recounting of those early days makes me ashamed I ever complained about the Oxford workload.
Working at a law firm and studying for the bar by day, Tan would spend her nights editing footage alongside a motley crew of film students and friends. Editing would end around 1 am, supper would be had, and then it was off to bed before lawyering the next day – Tan confesses ruefully to falling asleep at the firm. It is a testament to Tan's humility that she continued to find the time – amidst the never-ending onslaught of labour – to continue her film "education". When she wasn't making films she was watching them, keeping an assiduously systematic logbook of these films to boot. She cites one film in particular as a key influence. Chronicles of a Summer (1961) navigates the thorny issue of the Algerian War by asking a simple question on the streets of Paris: "Are you happy?". This subtlety and frankness was, for Tan, direct cinema par excellence. It is precisely this alertness to the everyday, mediating intimidatingly large issues through the little life, that continues to animate Tan's work. Singapore GaGa (2005) – an eclectic record of Singapore's soundscape from the margins – comes to mind. I resist the urge to gush about it. Something tells me that the self-deprecating director will not appreciate my fangirling.
Instead, I ask about her decision to focus on documentaries rather than fiction films. What is it about the genre that so compels her? Other Singapore film directors like Jack Neo and Royston Tan have chosen the former. Tan pauses and turns the question over. "The photography mode of working has never left me. That sense of freedom when you can just grab a camera and shoot. […] Whereas working on a fiction shoot means you need at least 20 people hovering around, adjusting the makeup, the costumes […]." Documentary allows for a certain level of flexibility. Tan evocatively describes this for me by way of metaphor: "I think of the camera as a pencil that you're just sketching, you're never really sure what you're doing until it's completed and maybe even then it's not [certain]." I find myself curious about her construction of narrative – does the overarching story emerge by degrees? Affirmative. The documentary form's contingency extends to Tan's attitude to her interviewees. She approaches each interaction with them as conversation, and there is no clear divide between pre and post-production. It's not uncommon for Tan to reach the middle of an edit and decide that she had better go back and ask the interviewee more questions. Like a skilled baker and their dough, or potter and their clay, Tan grounds herself in her medium. "(If) the material seems to veer in a certain direction, then this is the direction I need to take."
Tan is her own harshest critic, so naturally, I ask if she's grown to love all her films equally. "Yes, but it's more like every film has its own drama […] I don't like it." By drama, she doesn't mean the literary term, but rather, the controversy surrounding audience reactions, in particular To Singapore With Love (2013). Featuring interviews with Singaporean political dissidents living in exile, the film was banned by Singapore authorities on the grounds of undermining national security. Tan's chief point of frustration is how its status as a banned film precludes its screening to local students, a missing link in national education about the country's history. "The film needs to be talked about… seen and discussed." Our conversation turns to the wider Singaporean filmmaking community. Has she ever encountered a story and realised it wasn't hers to tell? She laughs at this one. "I get a lot of elevator pitches. People come in and tell me stories that they want me to film… but I don't think I should do it. I almost want to make a film about all the films that people want me to make." She wishes more people would turn their pitches into films of their own. She speaks admiringly of Eva Tang and the emerging community of young Singaporean filmmakers deeply interested in exploring lesser-known narratives of Singapore's history.
Our interview is drawing to its natural conclusion. Ever aware of the indie film crowd of Oxford, I ask if she has any final thoughts about screening her films to an international audience in Oxford. "The themes are probably more abstract and less culturally specific to Singapore… they'd be able to access it anyway." Tan's latest film, walk walk (2023) is, unfortunately, only screened at a public bus terminal in Singapore. The rest are available online though, and it would be a shame to give them a miss. 
More information about Tan's work is available on her website, tanpinpin.com
Interview by Shao-Yi Wong.
Photography by Ulysse del Drago.