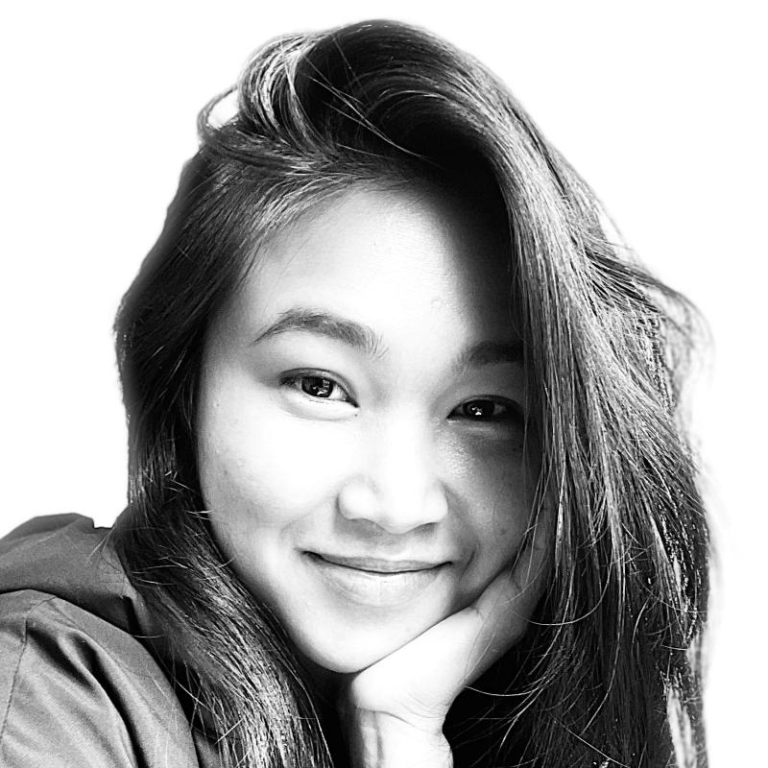 An Interview with Thu Thu Aung
by Isaaq Tomkins | May 2, 2023
Thu Thu Aung is a Myanmar journalist who began working in local newsrooms in 2007 during the Saffron Revolution, and since then has had a long career reporting on ethnic armed conflict, drug syndicates, and human rights abuses in Myanmar. In 2019 her team won the Pulitzer Prize for International Reporting, on account of their investigations into the mass expulsion of the Rohingya from Myanmar. Currently, she is a journalist fellow at the Reuters Institute at the University of Oxford. Last week she sat down with The Isis Magazine to talk about her career and personal experience as a journalist.
After the 2021 military coup, you had to leave and report from Thailand, and of course, now you're in Oxford. How does it feel to have been forced to leave your home in order to continue working safely?
It does require some sacrifice. The work can be dangerous. I have received threats, legal proceedings and have had to leave the country numerous times. Since the coup two years ago, I have not been able to return. I have had to leave my son and family behind. There are hundreds of journalists in Myanmar, and I am one of the lucky ones. Dozens have been imprisoned, tortured or killed, and others have had either to flee into the jungle or become stateless in border areas.
It is not the first time we've had to leave the country – I've had to leave several times whilst reporting on Rohingya issues. For example, when my two colleagues Wa Lone and Kyaw Soe Oo were arrested in 2017 we had to flee for safety issues, and for a story I did on the Rohingya in 2020, which led to criminal charges being brought by the military. This time after the coup is the longest time I've had to be away from the country.
While you were in still in Myanmar, were there problems you faced getting people to talk to you?
There are different kinds of sources. There are people who are really willing to talk to us and there are people who dislike us for reporting on Rohingya issues. For example, if you speak to a Rakhine parliament member or a government official, even when you say the word 'Rohingya' they get angry. So it is difficult. But there are some local people, activists, even some politicians, etc. who are more progressive and are willing to give information. It depends on the person who you're talking to.

You did a degree in economics followed by a degree in Chinese language and literature. How did you end up working at Weekly 11 after that?
It was a bit of an accident. While I was doing my Chinese degree, just after I finished my graduate degree in economics. I thought, "Why not join as a junior reporter for six months". Then at that time we encountered one of the biggest political upheavals in the country, called the Saffron Revolution. Thousands of people were protesting against the military out on the streets. Many, including one foreign journalist, were killed as the authorities started firing live ammunition into peaceful crowds. During this time, I saw the role of media and journalists in reporting was happening. I thought it was a cool job, to deliver the truth about what was happening. Since then I got into journalism. Before that, my plan was to become an accountant.
After a few years at Weekly 11, and then the Myanmar Times, you joined Reuters. Could you paint a picture of what it was like for the team when your two colleagues were incarcerated?
I joined Reuters a couple of months after the Rohingya crisis with the intention to do in-depth reporting on what was happening. Before that, I had been reporting on civil war and conflicts in other parts of the country like Northern Shan, Kachin, and elsewhere. At the time of my colleagues' arrest, we were preparing for a story, and we had contacted several local policemen and others who might know about the massacres of Rohingya civilians as they had been deployed in the area where these crimes were happening. My colleagues, Wa Lone and Kyaw Soe Oo, went into this restricted area, interviewed the people involved, and took pictures of the mass grave. We were in the process of preparing to publish the story; so the military realised that we were doing something, but they didn't know exactly what. So, they kidnapped these two journalists before we published.
We knew that they had gone to dinner, as some policemen invited them, claiming to be potential sources. It was actually a set-up. It was about at around 10:00 p.m., 12 December 2017, and my former boss Antoni [Slodkowski] said we needed to find these guys because they haven't come home – Wa Lone's wife called me too saying her husband hadn't come back yet. So we started to chase around for the two of them. We went to police stations and a police battalion headquarters – it was a really stressful night.
We were still chasing our colleagues, trying to find out where they were, and were also reporting on the issues at hand and telling people that these journalists had disappeared. You can see there are several reports that came out when they were missing. It was very stressful because we weren't really sure if they had been arrested or killed. They just disappeared. We didn't get the information about where they were or what had happened to them for weeks. They were in an undisclosed interrogation centre.

So, on the 12th of December they disappeared. On the 13th we just kept reporting. We contacted the authorities, interviewing them about the arrests. During one of those interviews, a police officer said if you want to get a quote, why don't you come to the police station. It was a threatening message. We had a gut instinct that something was dangerous, so we then decided to leave the country. When we left we kept reporting on issues without taking a break. Then, two weeks later, my arrested colleagues, Wa Lone and Kyaw Soe Oo, appeared in court, charged under the State Secrets Act, which is punishable by 14 years in prison. We kept reporting on the on the arrest, on the court case, and on the Rohingya issue.

My jailed colleagues were really brave, and they allowed the bureau to publish the story, for which we won a Pulitzer prize. It was really stressful because we kept reporting on several issues in the series, and we also needed to go to court every week or two and see our colleagues in handcuffs. It was also stressful because Wa Lone's wife was pregnant and Kyaw Soe Oo has a young baby girl. Seeing all these things made me sad, as a mother of a four-year boy myself. I was also aware that we were still reporting on the issues at hand, and the same danger could come to me and my baby at any time.
Whenever we reported on a story we had to leave the country for a short period, sometimes weeks, sometimes, months, because they could come and arrest us at any time.
So you leave for two weeks and come back. What prompts you to come back?
It's not always the same amount of time – it depends on the situation. The first time we left the country was for over a month. In this case, when we realised that they weren't charging us, as a whole team, after they filed a case on Wa Lone and Kyaw Soe Oo, so we thought it was safe enough to come back. Of course, we made a decision using the advice of legal experts and the information we gathered.
We did this a few times when we were about to publish a report, leaving our homes for a while. When there was no reaction for two or three weeks – we kept monitoring the authorities' (mainly military) reaction – we came back. Mostly, we kept a low profile.
In 2012 you interviewed Aung San Suu Kyi after she left house arrested. What was it like then, and did you lose faith in her, years later, when she didn't speak out on the abuses directed against the Rohingya?
I was one among millions overjoyed to see her freed from her decades-long house arrest. Everyone in the country was filled with hope that better days were coming. I still remember 2012. It was one of the few good times in our country. Aung San Suu Kyi was a hero and an icon for many Burmese, including me. Her sacrifice and stand for democracy and human rights were an inspiration to millions. Since she came to power, however, I and many others became disillusioned by her silence in light of the military atrocities against the Rohingya people.
After Wa Lone and Kyaw Soe Oo were arrested, I was shocked. I knew that the military didn't care about democracy, journalism or press freedom, but I didn't expect it to happen while Aung San Suu Kyi had a government.
When you started at Reuters, Myanmar was a nascent democracy, and even then your colleagues were arrested for reporting. Then there was a military coup, and now you've lost faith in leaders you once looked up to – the situation has gone from bad to worse. Do you remain hopeful for Myanmar's future?
I'm not really optimistic about the current situation, but there are a few really good things. Before the coup, most conflicts were in the border regions, against ethnic minorities. The majority of Bamar people didn't really see this. Now they have seen the brutality and oppression of the military first-hand, and social media means this can now be widely distributed. The new generation in our country is more united, and more open minded, and they fight for the right thing

The country's revolution is still going on under a brutal scorched earth policy by the military, in which they burn down entire communities, torture civilians to death, and rape women who have not had time to flee. It has already been over two years, but people are fighting against the military regime with whatever resources they can get.

In the past, we had a dictatorship, but there was no internet, no social networking sites, etc. Nowadays, people can still communicate and support the revolution from afar. Also, people had a taste of democracy under Aung San Suu Kyi's government. Times have changed.

In 1988, we had a revolution and people had to flee the country. Journalists had trouble delivering the news when they went into other countries, because they had to smuggle satellite phones, photographic film etc. in and out of the country. It was really difficult to get information. But nowadays we can send texts and photos within seconds.
What drives you to keep working in bleak times?
I like journalism. Journalism is a virus. If you've got it, you've got it. I like being able to do something for my country and its people. I grew up in a military dictatorship where we had no access to information or knowledge about the world. I want to shed light on what is happening; I don't want another generation to be brainwashed or ignorant. I want to hold those who commit crimes to account.
Now you're at the Reuters school in Oxford, and your project relates to how media organisations can best navigate a post-coup Myanmar. Have you drawn any initial conclusions?
One thing I can say is that we journalists and media houses are having to rely on people still in the country who are not professional journalists. There is a new emerging generation of young 'citizen journalists' who are providing footage and important information. They are on the ground and take great risks to collect information. I'm fascinated by how journalists of all types can continue to operate amidst all these hardships.
What can governments and individuals be doing in the West to support Myanmar?
Just be interested in what is happening. For example, a few weeks ago we there was an airstrike on a village gathering of people in which about 170 people were killed, including 40 children. We as journalists report on the things that happen, and in turn, the international community can put pressure on those responsible for war crimes, and help stop atrocities against people in Myanmar.
That's all then, thank you so much, Thu Thu.
Interview by Isaaq Tomkins