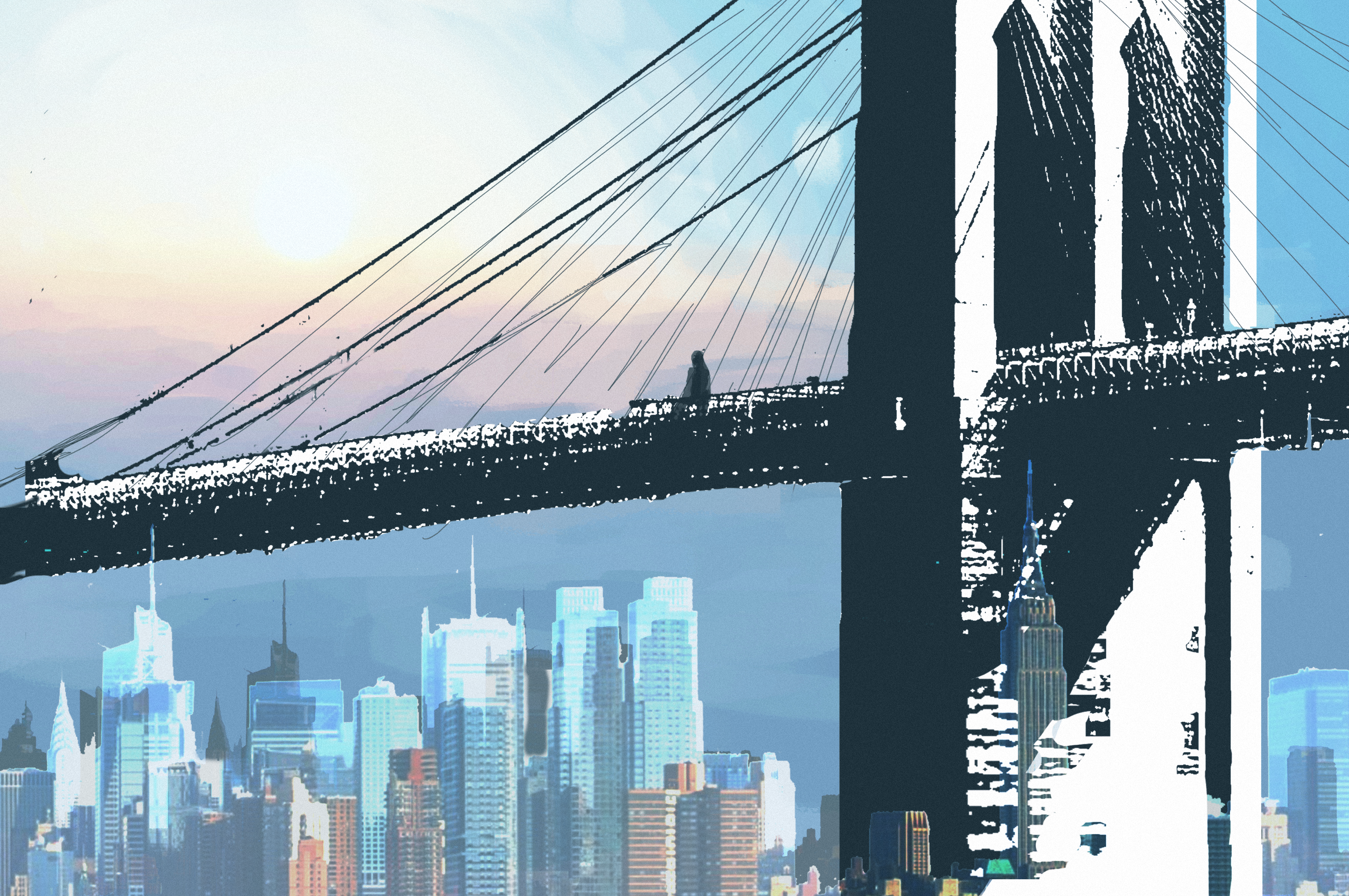 Drifting Bridge
by Isabella Porter | September 16, 2020
You are up on the bridge, my friend. You used to deliver heavy household equipment all over the country— hands of leather, moving like silk. One morning, many years ago, you blew into my house on a wood-violet breeze and landed inexplicably in the kitchen doorway.
The setting sun spans the valley and washes deep into the grooves of the mountains; the people are long gone.
A bus is set to bring them back from the nearby beaches and arcades. They will climb on board and sink back into cool seats, looking out—as though dreaming— at a swirling sky.
Your intentions weren't immediately clear. You had no uniform, no badge. I was surprised to see you standing there, all rugged and rolling, saddled up with a gunpowder gusto that reminded me of a Western war hero. 
The bridge is like a ribcage. Cable-stayed and sprawling four lanes of the autoroute, this is the work of five hundred men. Boldly taking form, breathing.
You met her one summer on a knife-edge. She wore a neck tattoo and a sense of humour that made your eyes water. She left because she was afraid to find you all bulging and blue, surrounded by empty bottles.
(Do you know how many lives it takes to make a bridge? Twenty-seven for Brooklyn. They didn't have suspension nets in 1869.)
Still so high. And now, another thought
of lucent tomorrows
Words by Isabella Porter, art by Eloïse Fabre.