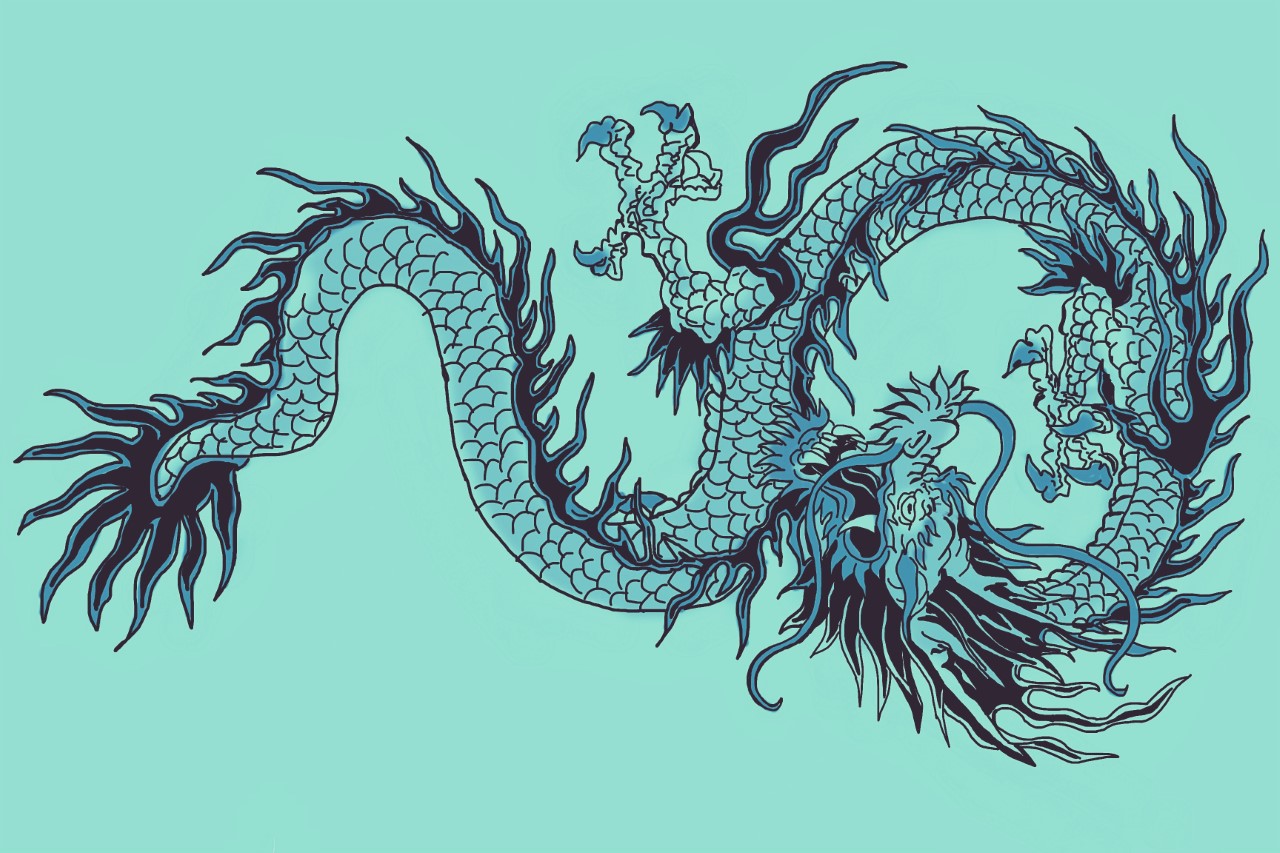 Mourning of the Fleeting Day
by niuniu | June 14, 2020
Time flies! Time flies! I say: take a drink.
I know not the height of green heavens, nor the depth of yellow earth,
only that the icy moon comes after the scorching sun,
that they cook our mortal lives.
Those who eat bears shall be fat, they that eat frogs shall be thin.
To the believers of strange gods, I say disdain!
In the eastern sky grows a holy tree.
A dragon whirls beneath, holding candles in its teeth.
I shall cut off its feet and chew its meat;
let it not stir in the day, nor hide in the night;
so that the old should not die, the young should not weep.
Why swallow gold, why swallow jade?
Who ever saw the fabled prince,
ride an emerald donkey into the clouds?
In the emperors' mausoleums there are only bones.∎
苦昼短
飞光飞光,劝尔一杯酒。吾不识青天高,黄地厚,
唯见月寒日暖,来煎人寿。食熊则肥,食蛙则瘦。
神君何在,太一安有。天东有若木,下置衔烛龙。
吾将斩龙足,嚼龙肉。使之朝不得回,夜不得伏。
自然老者不死,少者不哭。何为服黄金,吞白玉。
谁似任公子,云中骑碧驴。刘彻茂陵多滞骨,
嬴政梓棺费鲍鱼。
Translation by niuniu. Art by Holly Anderson.
Original text by 李贺