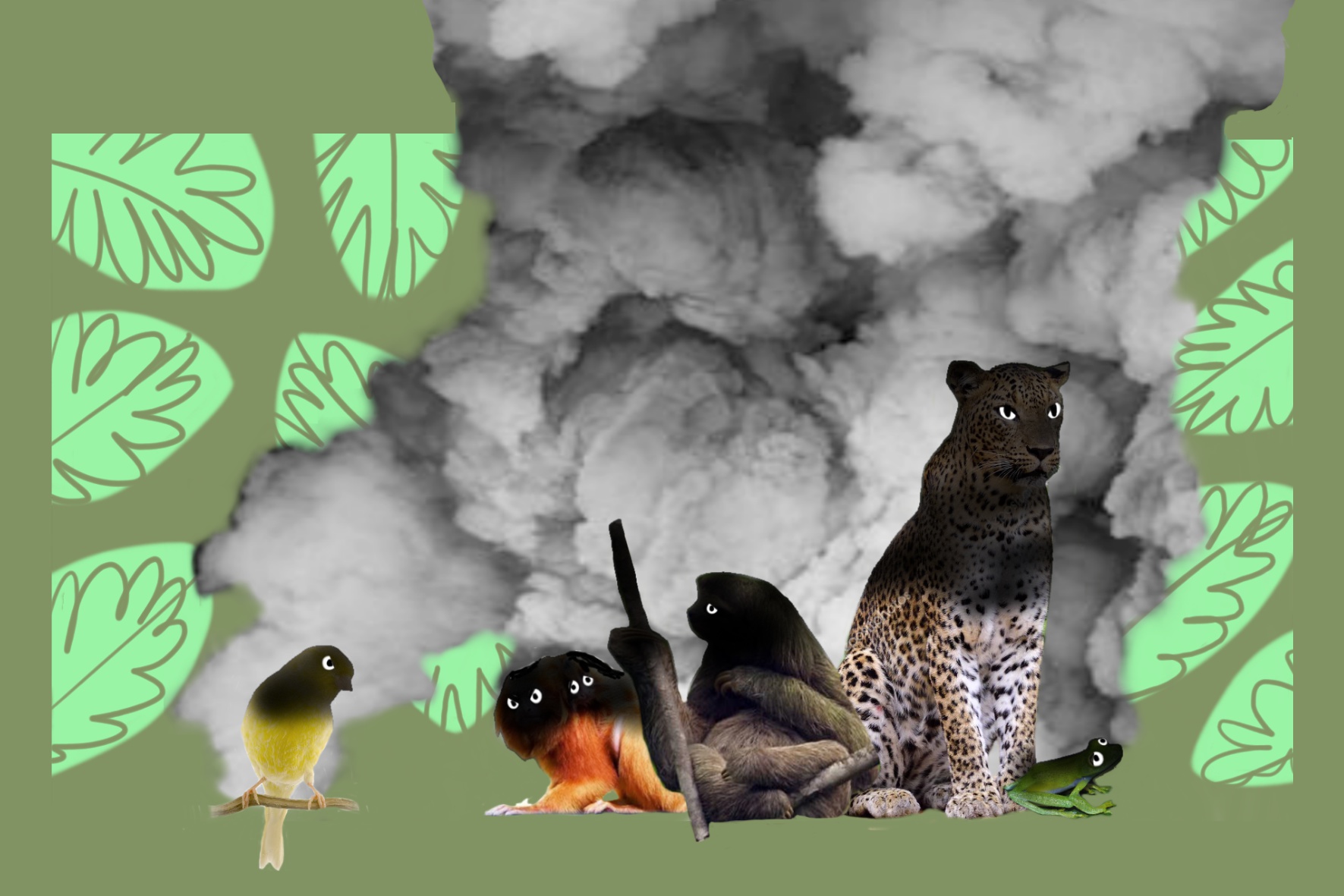 WEEKLY ROUNDUP: HONG KONG CONTINUES, THE AMAZON IS BURNING, AND FAKE TWITTER ACCOUNTS REMOVED.
by isised | August 25, 2019
Fires in the Amazon

The Amazon rainforest is burning at the fastest rate since records began in 2013, pictures of the browned and smokey wasteland are rampant on social media. The smoke from the fires is so severe that Sao Paulo is getting dark hours before sunset. Meanwhile Jair Bolsonaro seems little concerned with the issue. In a pre recorded speech, he informed citizens that the scale of the fires is nothing out of the ordinary. He was also seen attending a standup show in Brasilia, of far right and Christian comedian Jonathan Nemer. According to the Brazilian space agency, the National Institute for Space Research, there have been more than 75,000 forest fires in the country since January – an 84 per cent increase on the same period in 2018. While it is common for the Amazon to witness fires in the dry season, between July and October, the size and scope of the fires at the moment is unprecedented. Emannuel Macron has threatened to veto the EU trade deal with South America over the current devastation. Boris Johnson's retort was that he was using the fires as an excuse to 'interfere' with free trade.
–Scarlet

Hong Kong police arrested over assault of 62-year-old man in hospital
Three members of the Hong Kong police were arrested on Tuesday after CCTV footage from June was exposed, showing two police officers assaulting a 62-year-old man restrained to a hospital bed. The police used methods that included punching the man's genitals, slapping his face, making threats, and thrusting a baton at him, which violate the Crimes (Torture) Ordinance. Hong Kong police have since refused to apologise for the assault, with spokespeople defending the Complaints Against Police Office, which has been accused by the victim's son of ignoring the case. (Source) – Chung Kiu
Hong Kong protesters form human chain inspired by the Baltic Way

The 23d of August marked thirty years since 2 million people in Lithuania, Latvia and Estonia linked hands across their countries in protest of Soviet occupation, forming a 420-mile human chain. The peaceful political demonstration called the Baltic Way protested the secret protocols to the Molotov-Ribbentrop pact on its fiftieth anniversary and became an exceptional episode in the Baltic nations' fight for independence. Organised by the national liberation movements of the three states, the demonstration was a decisive step towards their subsequent declarations of independence and attracted international attention. The Baltic Way also set an example to other nations seeking independence — even thirty years later, the powerful peaceful demonstration of unity has inspired Hong Kong protesters to form a human chain of their own.

This Friday, thousands of demonstrators joined hands to form a 30-mile human chain in Hong Kong. Weeks into the extensive protest movement, people stood along the streets, pavements and parks, linking hands and singing from 8 to 9 PM. Protestors hope the 'Hong Kong Way' will put pressure on Beijing to make concessions, and will express to the world Hong Kong's current struggle for the city's right to live in democracy. –Gerda

Twitter and Facebook ban Chinese accounts for allegedly spreading disinformation

Both social media sites, which are banned in mainland China, have moved to block hundreds of accounts which they say are 'linked to state-backed information operations from mainland China'

On the 19th of August, Twitter removed 936 accounts. Facebook, after being tipped of by Twitter, also removed seven pages, three Facebook Groups and five accounts involved in the disinformation campaign about Hong Kong protesters.

Twitter had previously accepted money for ads from Chinese state-owned media, but has since vowed to stop receiving money from state-owned news media, saying in a Tweet: These covert, manipulative behaviors have no place on our service — they violate the fundamental principles on which Twitter was built. – Wei Kai∎
Artwork by Alex Willis. Words by Scarlet Katz Roberts, Chung Kiu, Gerda Krivaite, and Ng Wei Kai.