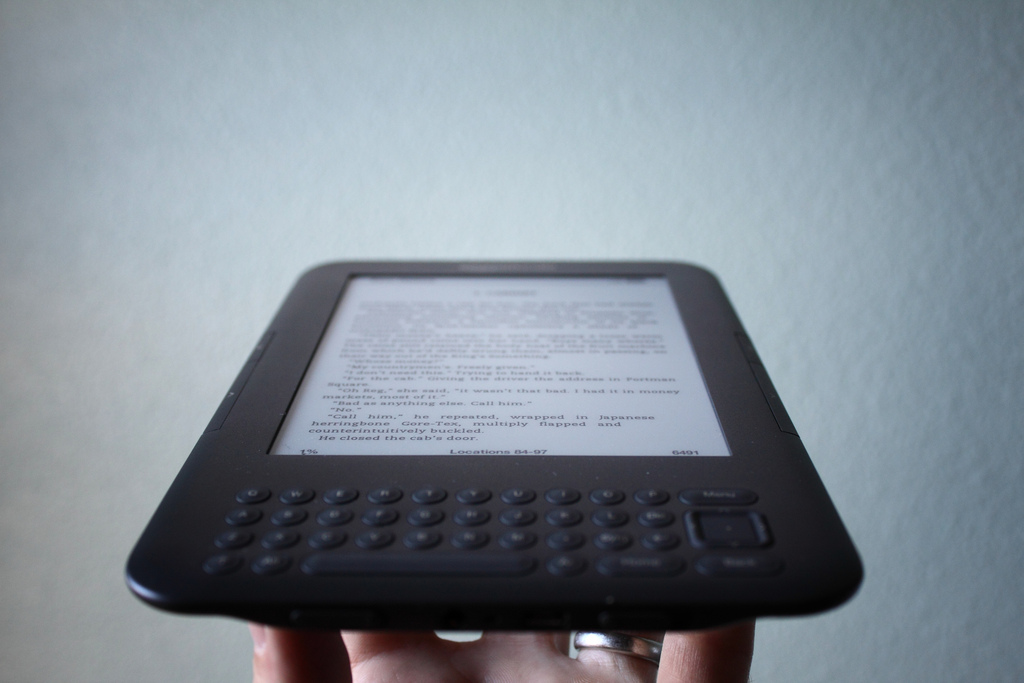 Amazon Review, Reviewed
by Ieuan Perkins | June 13, 2015
In 2010, historian Orlando Figes was revealed to have written reviews of his and his colleagues' work under various pseudonyms. He described a book by Robert Service as "curiously dull" and "hard to follow", while characterising his own prose as "beautifully written … [it] leaves the reader awed, humbled yet uplifted … a gift to us all." The option to write with total anonymity has led to farcical abuses of Amazon's reviewing system. 
With the credibility of the average reviewer damaged, it falls upon the Amazon 'Hall of Fame' to be the wellspring of Internet reviewing credibility. The current reigning champion of the UK Amazon site 'Hall of Fame' is Mr Baz, who has written 1,975 reviews and collected a remarkable 12,371 'helpful votes'. It is Mr Baz's sheer voracity, alongside his 97% 'helpful' rating, that secures his position at the top of the podium. Mr Baz's profile picture, a monochrome image of a door led up to by stone steps, reflects the seriousness with which he reviews: "I try to give honest and upfront indepth… if I am sent a product to review I always state this clearly."
However, upon simple examination of a long list of Mr Baz's reviews that bear the disclaimer – "the maker supplied a review copy for evaluation" – it is challenging to find many examples of products receiving anything below four stars. It might be that Mr Baz has a very positive outlook, or perhaps that marketers understand that Mr Baz is an individual who appreciates quality, but clearly the Amazon reviewing structure discourages criticism. 
Trevor Pinch and Filip Kesler's study of the top 1000 Amazon reviewers found that 85% of respondents had received free products in exchange for their high-profile reviews. As a consequence of this direct relationship with manufactures, writers often avoid writing negative reviews for fear of damaging this delicate relationship. Pinch and Kesler also note that some respondents permit producers to vet the evaluations of their products, allowing them to decide if the material is published. 
Because the reputation of reviewers is established in part by the percentage of 'helpful votes' compared to 'unhelpful votes' they receive, critics that challenge consensus opinion are routinely punished. This means more positive reviews tend to be better written, as accomplished reviewers become afraid to critique products honestly. Take, for example, two samples from reviews for a pair of oven gloves. A five star review: "The fact that they have fingers gives you increased dexterity, which is, of course, an additional safety factor in itself." Compare this to a one-star review of the same product: "Rubbish burns hands." The result of all this is that more positive reviews are almost invariably deemed 'more helpful'. The free outsourcing of reviews to 'Hall of Fame' contributors causes the entire system to lack true credibility. 
"We have an obligation to let the truth loose," said Jeff Bezos, founder of Amazon, "that's what we try to do with customer reviews." However, a reviewing system intended to enfranchise the consumer has instead become a method by which manufacturers can better control the information received about their products. Amazon's reviewing system reminds us that anonymity, a crowd-pleasing mentality and free content does not necessarily lead to the empowerment of individuals. Perhaps the most unnerving aspect of this claim is that people like Mr. Baz may be unwittingly supporting powerful bodies by obscuring critical views, while under the illusion that they are championing the consumer to make "informed decisions".