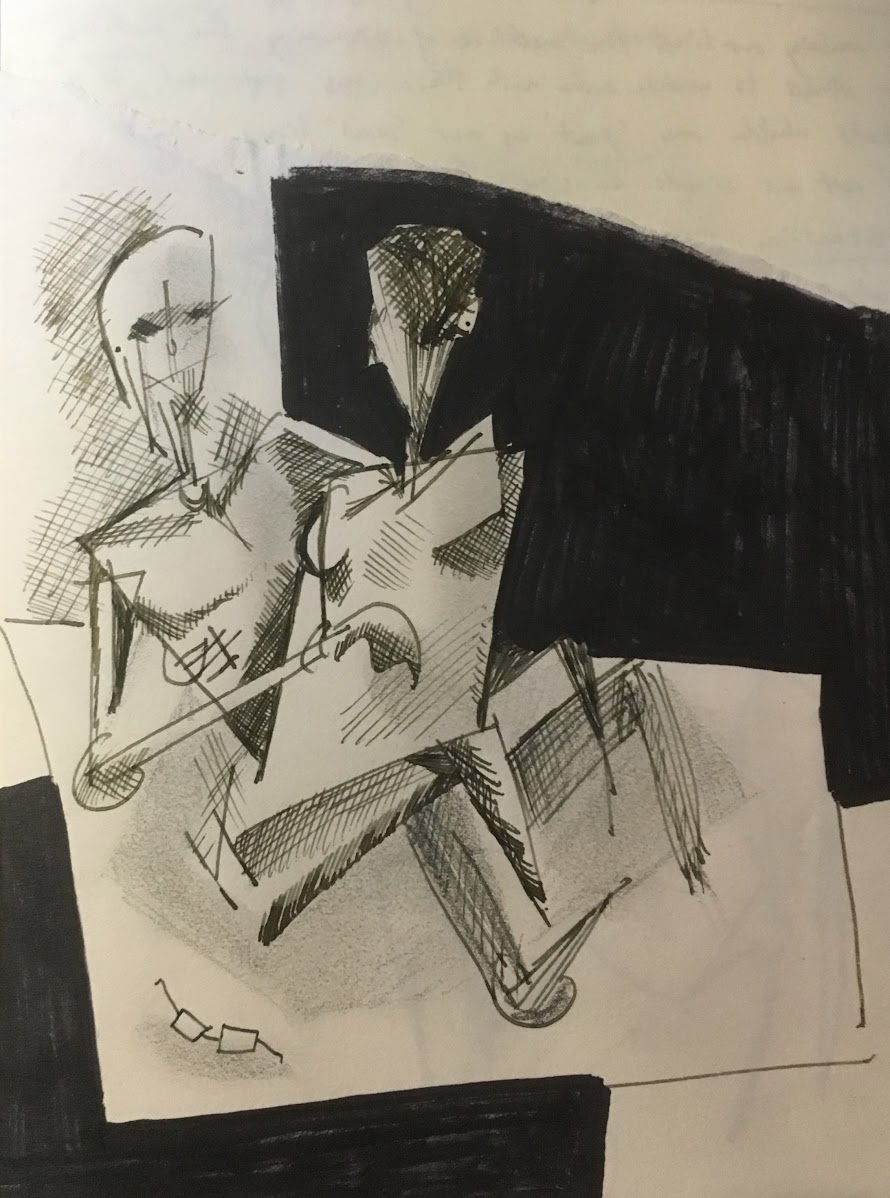 Far Away
by Roberta Brandter | June 10, 2017
What are you doing just now?
Perhaps you're rinsing a coffee cup
Warm water caressing your hands
Sea waves lap over ankles
Deliberately digging your toes into the sand
Speaking with a relative
And something they say
confirms that hope or fear you have about these days.
Sunk in the sofa with siblings,
warm and drowsy in your gaze.
Loitering in your favourite café
Creasing the pages,
To make them feel yours.
Thinking of what's to come,
the familiar bringing clarity to the undone –
And as you linger by the bay
You're surprised by the chirp of the soft Blue jay.
Illustration credit: Alex Matraxia