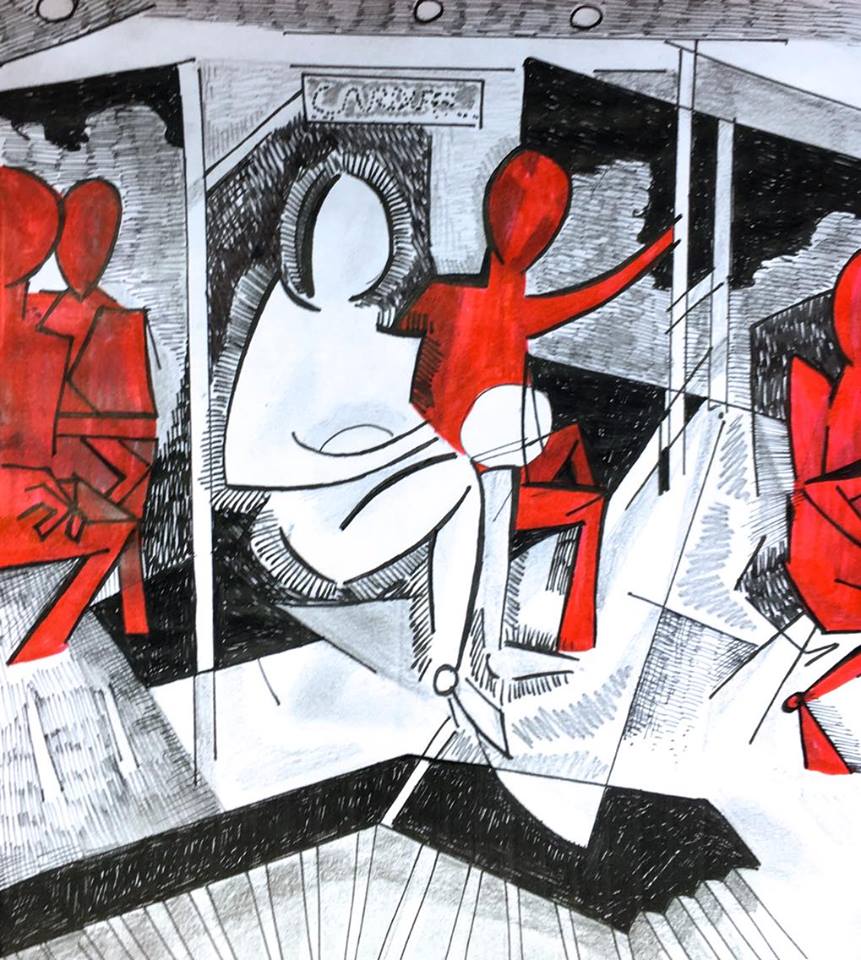 Cardiff Bus
by Daniel O'Driscoll | June 3, 2017
This piece was incorrectly printed in the Trinity 2017 magazine as being by Brian O'Driscoll. The correct author is Daniel O'Driscoll, from Jesus College. We apologise for this error, and hope you enjoy Dan's atmospheric portrayal of life on a 'Cardiff Bus'.
Thanks Drive.
Cheers Butt.
Nice one mate.
An adult single please.
I mean, like, yah, I was saying to Delil…
…
Imp'lite shite. Whoxactly do these-up
Their own arses-pricks think they are.
I works evryday. I sees wha they gets
Up to,
On'ere.
Y salfe nesaf  yw
Sevenoaks Park
….
Where's the Millennium.
Yfed en gloi.
When I was here it was more…real, yah?
Shan's one's on the way. It's a boy.
Your mum.
…
Piss. Tha's all tha's outside, piss.
Not th'rlentless drillin of the north,
Na. You don't get wet through, jus damp.
Soggy.
Charm of the town.
Y salfe nesaf yw
Atlantic Wharf
…
Ta spa.
Thank you driver!
Hark goes th'lark of the Kairdiff Arms Park.
Honestly, such an undiscovered gem!
Shame about the pissheads though.
…
Keep on movin on ini, yeh? Yeh?
Only two more trips to Greyfriars.
I saw the blood spill on St Marys
And Mill, right on down to Chippy Lane.
Y safle nesaf yw
Clarks Pies
…
Ori bro, you okay?
Ta mate.
Arwh, which bus to Rover Way?
When I was young it was Tiger Bay.
Shirley Bassey.
…
Jog on 'butty', you're norin Swans now.
Grangetown 'strangetown' you little shits.
Roidhead tha' keeps on giving it loud.
Scatter your teeth
Every hit.
Y safle nesaf yw
Cathedral Road
….
The Castle of Bute. I saw in my youth.
Birds are bad. I am sad. Bard to bad.
Among the Sheephats and daffs I finds my own truth.
…
Oh Drive sort tha nutter.
…
Last Stop, Central. All out, all out
…
Y safle nesaf… Safle diwethaf.
Illustration: Alex Matraxia