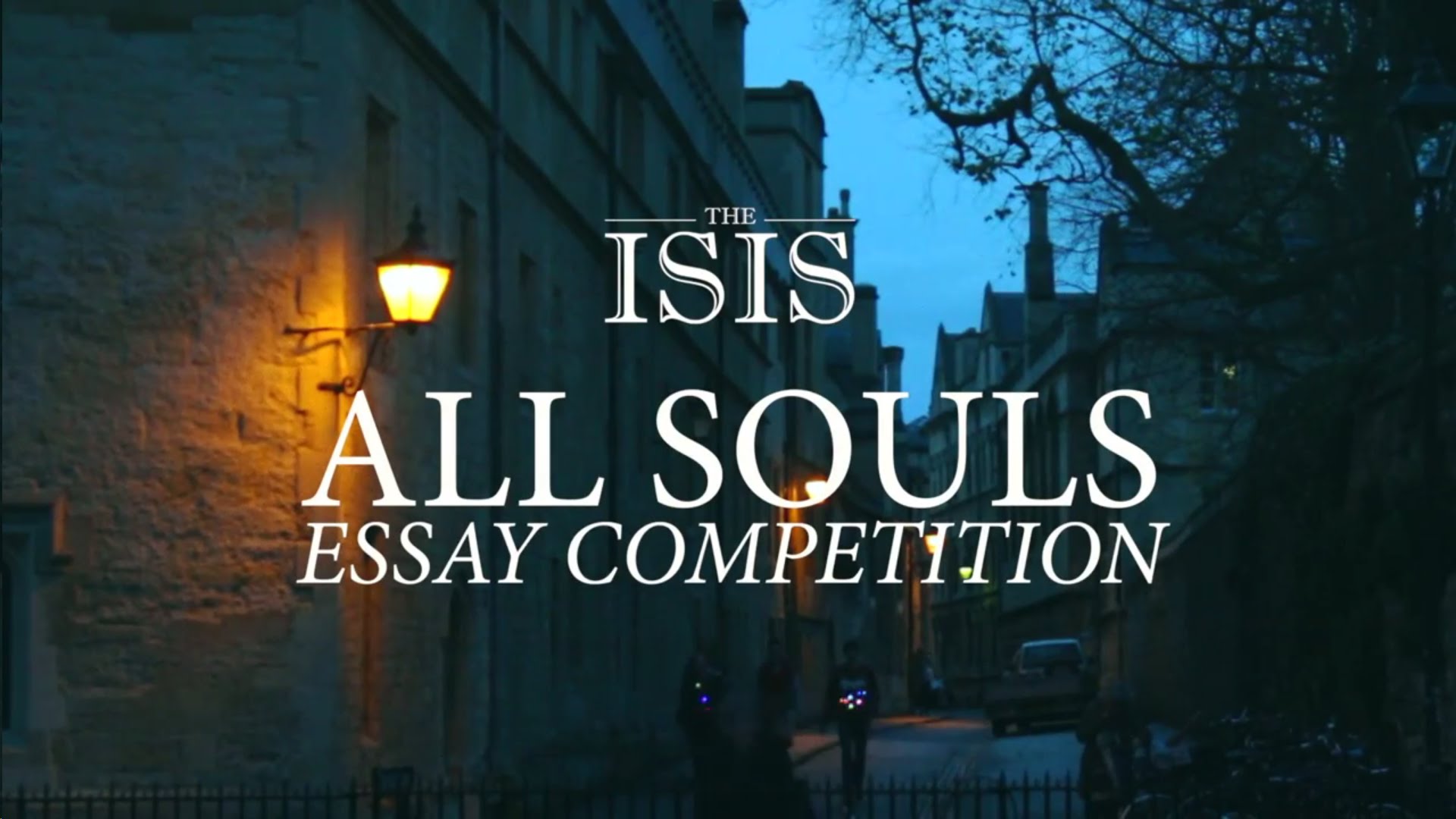 The ISIS All Souls Essay Competition Launch
by Martin Lohrer, Robin L. Finetto | December 29, 2014
The ISIS is now accepting entries for its short essay competition, featuring questions from the famous All Souls College entrance exam.
The winning entry and runner(s) up will be published in the Hilary 2015 issue of the magazine.
We're looking for writing that's original, distinctive and thought-provoking. Essays should be no longer than 1000 words, but can be shorter.
Enter now for the opportunity to have your writing read by our amazing panel of judges and to get published in The ISIS!
THE JUDGING PANEL
STEPHEN FRY – broadcaster, comedian, author and journalist, famous for his comedy collaborations with Hugh Laurie and his work with the BBC.
DAME MARGARET DRABBLE – novelist, author of The Birdcage and multiple prize-winning The Millstone, winner of the Golden PEN Award for a Lifetime's Distinguished Service to Literature.
A. C. GRAYLING – philosopher, Master of the New College of the Humanities and Director at Prospect Magazine.
LYNNE SEGAL – socialist, feminist academic and activist, author of Why feminism? : gender, psychology, politics.
SIR PETER STOTHARD – Editor of the Times Literary Supplement, former Editor of The Times and author on classical literature.
NANCY SLADEK – Editor of the Literary Review.
ANDREW O'HAGAN – Editor-at-large of the London Review of Books and Esquire magazine, novelist and essayist.
ZOE HELLER – journalist and novelist best known for Notes on a Scandal.
JOHN DAVIS – Warden of All Souls College Oxford (1995–2008) and professor of social anthropology.
THE QUESTIONS
 1. "Oh tell me the truth about love." (W. H. Auden)
2. Is it possible to dress rationally?
3. Should we celebrate suburbia?

4. How would your subject be different if women had always been equal in power to men?
Send your essay to [email protected].
The deadline is midnight on Saturday 17th January (the day before Hilary term starts) – so get your entries in soon!
Very best of luck. We look forward to reading your entries.
Raph & Dani