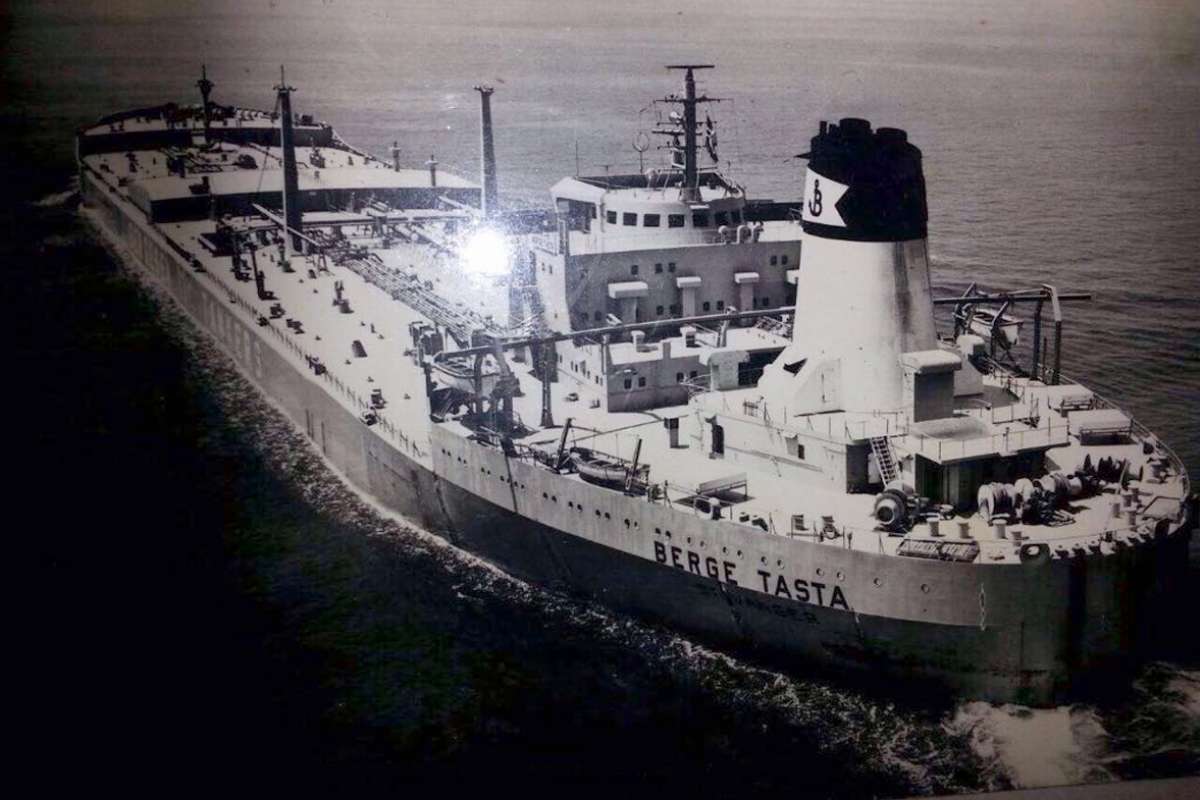 "Rescued by the grace of a miracle": An Interview with Yen Siow, former Vietnamese Refugee
by Abhisvara Sinha | November 16, 2016
It was an average rainy August morning in Singapore when The Real Singapore Expat Wives (RSEW) online Facebook forum was woken by a rather out of place post from a woman by the name of Yen Siow. "I'm looking for help translating a letter to Norwegian as I'm writing to a lady who might be able to help me find my rescuers that saved me from a traumatic boat experience when my family fled Vietnam as refugees in the 1980s." With a slightly vague and rambled introduction, the hint of desperation and excitement behind the post was not lost on many.
Seeing Yen's post, I couldn't fathom the transformation: from refugee to expatriate life in Singapore; she had truly seen the extremes of life. On a whim, I messaged Yen. Passionate and generous as she was, she happily agreed to share her story.
Our email exchange began with a discussion about where it all started—Vietnam. Although now a bustling, vibrant country, Vietnam has had a fairly tumultuous recent past. Re-education camps targeting the South Vietnamese people as well as the pressure of the new communist government following the fall of Saigon in 1975 created a tense environment. In this given context, Yen says her family's decision to escape was not so much optional as it was necessary: "As a South Vietnamese family, we had to flee in hope of a safer future."
"In October 1980, 13 members of my extended and immediate family boarded a small fishing boat intended for 10 people with 82 on board in an attempt to flee Vietnam. The flimsy boat struggled to accommodate for all of us. We ended up spending five days adrift at sea, tossed between crashing waves with limited food and water available. After the fifth day, we really felt like all hope had been lost. Many ships had passed us by and refused to stop to help. From their perspective, why would they want to pick up boat people? We would be a burden to any ship, and were basically waiting for death to come knocking."
Yen reminds me that at the time of this experience she was only a young child, admitting, "I personally remembered very little of the journey—I only found out the details later from my family members who, understandably, had not spoken about the traumatic experience much throughout my childhood." As I recall the countless stories I've read of children blocking out traumatic childhood experiences I wonder whether, on some level, Yen could have done the same. When I ask whether she remembers flashes from the days at sea she shares a single haunting memory. "I really only distinctly remember a moment: I was sitting on top of my mother's shoulders in our boat floating in the middle of a stormy sea, packed with people and flooded with water."
Despite the harrowing experience, Yen emphasises that unlike so many others they survived. On October 20th, they were rescued by the most unlikely of heroes: the crew of a Norwegian oil tanker, The Berge Tasta. Not only did the crewmembers rescue all 82 individuals on Yen's boat, they brought them to the UNHCR Refugee Center in Singapore where their company Bergesen Worldwide gave each refugee a daily allowance of $3 SGD for the time they were living at the camp. Yen writes that she "truly feels like we survived by the grace of a God."
Yen describes her life in the camp with the same haziness as her memories of the journey. She ascribes her accounts of life in the camp to memories shared by her older cousin. "Whilst some families lived in shelters and slept on the floor", she continues, "others slept in tents. The camp also received donations of second hand items from local churches and temples. But aside from that, it was mainly a transit point for families during the resettlement process. My family, for example, spent four months at the refugee camp before we were lucky enough to be permanently resettled in Australia in 1981."
Hearing Yen's story, I can't help but draw parallels in my mind between her family's struggle and those of refugees in the current crisis today. UNHCR statistics suggest that as of 2016, an unprecedented 65.3 million people have been displaced from their homes. At a pressing time in which compassion and human decency is most needed, this year has seen a rise in the opposite sentiment with the departure of Britain from the European Union, an increase in closed border policies in Europe, and the rise to prominence of leaders such as Donald Trump. In the midst of all this chaos, I can't help but feel that Yen's story has the power to do more than just shed light on refugee experience; it has the ability to humanise it for all those who believe in refugees as a distant 'other'.
When I ask Yen whether she sees the comparison between herself and refugees today, she has a conflicted reply. "Today, as you watch the Syrian refugees struggle to find a place to resettle together with refugees from African countries, I feel like we share a similar story in that we fled our home countries because it was unsafe. Yet in some ways their plight is also so different to mine, as there is so much more political instability and the threat of terrorism is more prevalent today than ever before."
Now living comfortably in Singapore more than 30 years later, this experience stands as a jarring alternative narrative in Yen's story. When asked how she feels having returned to the same place she was once a refugee, Yen responds with confidence. "I'm so grateful that I now have the chance to honour this country. We owe Singapore our lives. I've been trying in my own small way to make a difference and give back to this country." Yen's words aren't empty promises for action: she conducts educational workshops on a pro bono basis at several shelters such as the DaySpring Residential Treatment centre and the Gracehaven children's home run by the Salvation Army in Singapore.
It strikes me that Yen has been in Singapore for a while now, so I'm curious — what prompted her into action to search for her rescuers? She replies with a simple answer: her upcoming 40th birthday. "I decided that instead of completing a bucket list of amazing things that most people want to accomplish before they hit 40, I thought of doing something a little out of the box. So I decided that my aim for my 40th birthday was to find out more about how this whole experience [of being rescued] came about."
It may have been my own cynicism, but I was not confident in Yen's chance of success when I first read her story. Armed with only a postcard of the ship given by a crewmember of the Berge Tasta, I truly thought she was looking for a needle in a haystack. However, the outpouring of support she received really proved me wrong. Yen herself says she was shocked by the results her post yielded: "Through the help of the generous online community, I was put in touch with two of the seamen from the ship: Mr Bernhard Oyangen and Mr Per Pettersen. We were all so incredibly happy to be reconnected after all these years. Mr Pettersen even shared a list of all 82 refugees, including my family, that the ship rescued that fateful day in 1980. Seeing the list moved me to tears – it really connected the dots for me."
In the period from when we first began our exchange, Yen also managed to achieve minor celebrity status as word of her story spread. Yen says she was pleasantly surprised when she was approached by multiple news organizations such as the Singapore based Yahoo News and the Straits Times, as well as Wanbao, a Chinese newspaper, the VG, Norway's biggest newspaper, and even a documentary director wanting to share her story. Despite her newly elevated status, Yen's response to my questions about her recent media spree is down to earth, claiming that she was just "happy to see so many people connected with my story of gratitude."
After such an eventful past month, I ask Yen in one of our final email exchanges whether she feels her life has tangibly changed since the day she made that Facebook post. "Yes I really do. I really wasn't expecting the reaction I got and am just so grateful for everyone that helped. I'm even going to be meeting Mr Oyangen in October when he is planning to visit Singapore." When I ask Yen what she expects to come out of her upcoming meeting, she seems almost unbothered: "I'm just really looking forward to meeting him and just saying 'you did the most awesome thing'. You stopped in the midst of your travels to help refugees who you had no connection with. And today, I'm alive. Not only that, my family and children are alive."
Looking at Yen's lifestyle now, one would hardly be able to guess that she was once a refugee. But perhaps that is exactly the point. Influenced by skewed media portrayals, refugee identity has become homogenous in our eyes. Once a refugee, always a refugee; this is what we've been led to believe. That such a traumatic experience can be anyone's backstory (let alone someone now living a privileged life) is seen as unfathomable because that would require an acceptance that refugees really are like us. Yen's tale thus remains more pertinent than ever before. Not only does it stand as testament to the power of gratitude, it also stands as a powerful voice for refugee experience. This needs to be heard now more than ever.