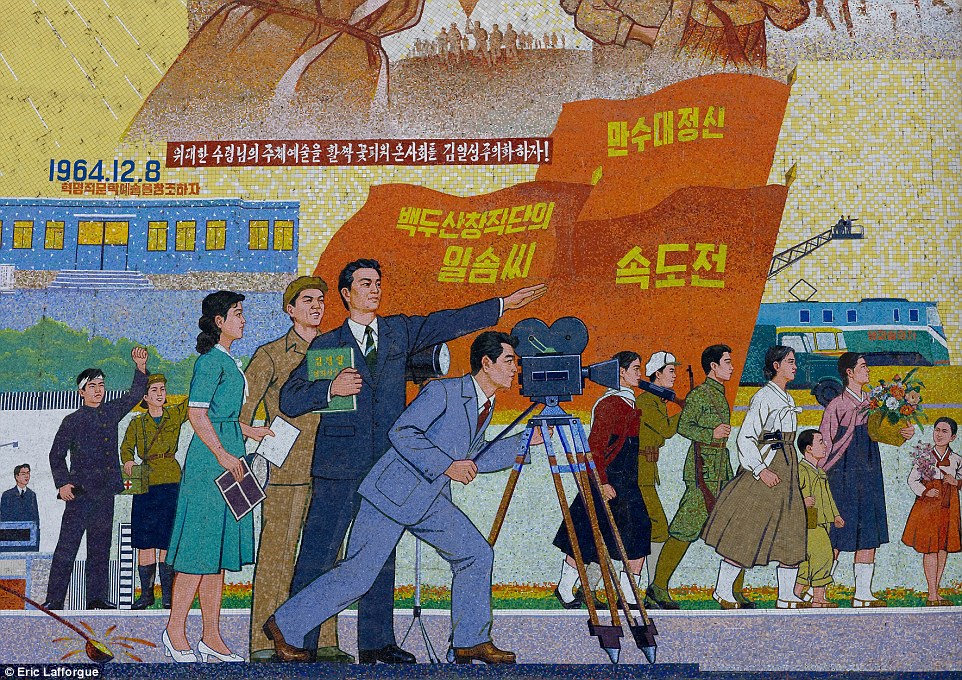 Kim Jong-il's Cinema Club
by Isabelle Fraser | March 15, 2015
On 26th December, 2010, North Korean state television showed Bend It Like Beckham. This tale of culture clashes in London ladies' football team starring Keira Knightley had the dubious honour of being the first Western film to be shown anywhere in the notoriously secretive state.
And what an odd choice of film. Especially as Kim Jong-il is understood to be obsessed with movies, and has a 20,000-strong collection of them – including Western bourgeois films that he denounces publicly. According to the dictator's former sushi chef (the top authority on the elusive leader) his favourite film is Gone With The Wind, and his favourite actress is Elizabeth Taylor; there are also rumours that he is a great fan of Daffy Duck.
The Dear Leader is such a film buff that in 1973, he wrote a treatise, (329 pages in one day!) entitled On the Art of Cinema. He ruminates on method acting, encourages originality and emphasises the importance of music and the arrangement of songs. It gets bogged down in discussions of proper Communist art, reflecting on the fundamental idea that cinema is 'a powerful ideological weapon for the revolution' and how 'conflicts should be settled in accordance with the law of class struggle'. But it also reads as a somewhat relevant guide to filmmaking: make realistic characters the audience can relate to, and remember that 'make-up is a noble art'.
Kim sought to create a vibrant North Korean film industry, and he claims to have personally directed epics such as The Flower Girl and The Sea of Blood, based on revolutionary operas. The Sea of Blood's breakout song, 'My Heart Will Remain Faithful' is described by Kim as a 'musical masterpiece…film songs should be good enough to pluck at the heartstrings of the people, so that they can be sung by many people and serve to link the film closely with the masses'.
In pursuit of his filmic ambitions, Kim also kidnapped Shin Sang-ok, a prolific South Korean director, and his glamorous actress wife, Choi Eun-hee. He had lured them to Repulse Bay in Hong Kong and then one night, a sack soaked in a chloroform-like substance was pulled over Shin's head. Kim's idea was that all three of them would revolutionise the film industry – literally.
Shin, after being kept in a prison for four years, away from his wife, was brought face to face with Kim and given an annual $3 million cheque to use at his disposal. Any ideas for films had to receive the approval of Kim, who wanted to make his films project an image of a fearsome North Korea while also improving the world's perception of the state. Shin remarked, on escaping to Austria, "To be in Korea living a good life ourselves and enjoying movies while everyone else was not free was not happiness, but agony."
Surprisingly, North Korea is also a centre of excellence for animation, in recent years their skills have been put to use by the West. Pyongyang's SEK Studio was subcontracted by Disney on TV series like The Lion King and Pocahontas; other major clients include Italian and French movie houses. The industry brings in hard currency and also new technology from the West. But Kim's greatest desire – critical recognition – remains elusive.