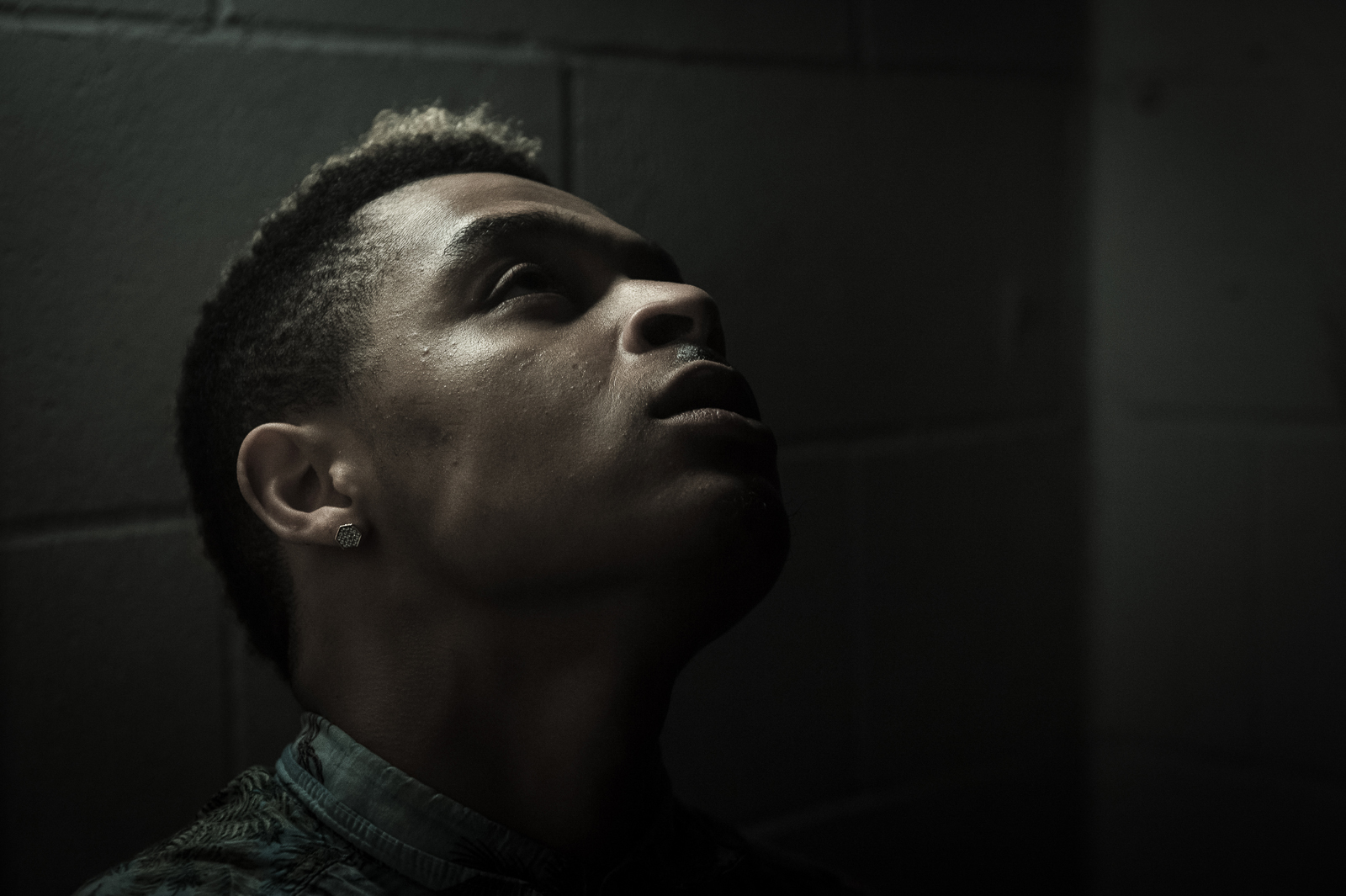 'You can see it in my files. It's written in my DNA' : Young care leavers and The Big House Theatre Company
by Grace Wyld | June 19, 2014
"Most adults couldn't deal with the situations that these people were born into, it is no wonder so many have already had nervous breakdowns," Osman, member of The Big House tells me. "They just want to shoot us through. Shoot us through education, not really caring if we pass or fail, and then shoot us into jobs, which they probably expect to be in Tesco. No one has given us a chance to heal."
Annually there are 90,000 children in the UK incorporated under the care system, 62% because of abuse or neglect. 33% of Care Leavers are classified as NEET- Not in Education, Employment or Training; just 6% go on to Higher Education. 27% of the adult prison population and a startling half of all prisoners under the age of 25 were in care. And the care system perpetuates itself. Nearly a quarter of young women leaving care are pregnant or mothers – nearly half will be mothers before they are 25 – and they are twice as likely than other young parents to have their children taken into care. 20% experience homelessness within 2 years. Two thirds of looked after children have at least one physical health complaint, and no less than half have a mental health disorder. They are also 4 times more likely to commit suicide. One of the most vulnerable sectors of society, children in care are being staggeringly let down.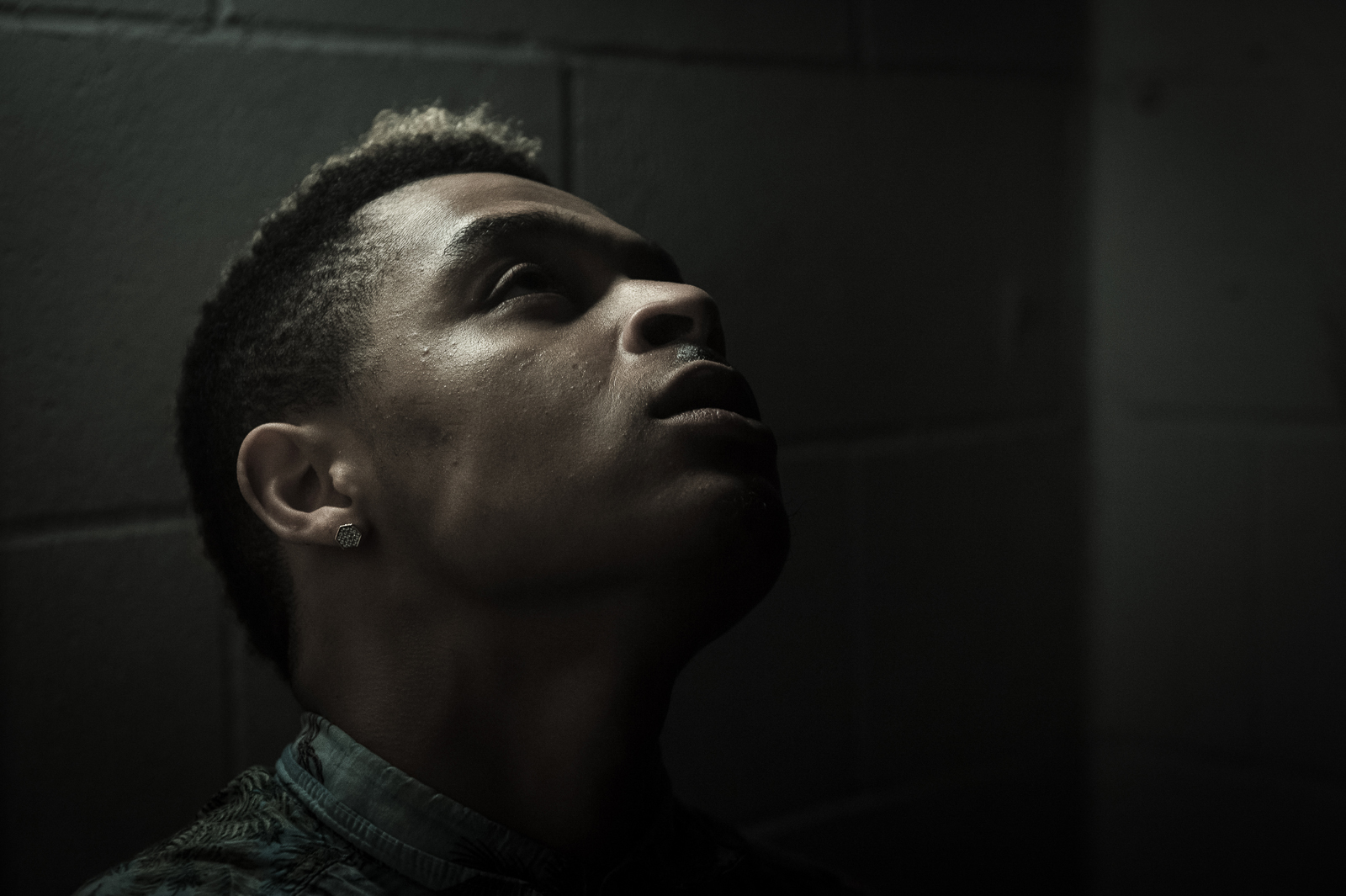 In early April I met with Maggie Norris, chief executive and founder of the charity The Big House based in Hackney Downs. TBH is a theatre company working with young care leavers who are at risk of the social marginalisation and isolation implicated in these statistics. We first met through the charity Only Connect, a crime prevention charity working more broadly with young people either at risk of offending, in prison, or ex-offenders. But working at OC for years, Maggie says it was strikingly clear that care leavers have specific emotional baggage that desperately needs to be unpacked. From what she could see, there was simply no such pastoral focus provided in the UK. Founded in 2013, The Big House seeks to fill this gap.
The authorities have a heavy focus on the material needs of care leavers – finding a job and somewhere to live. But many of the young people TBH works with are simply not ready to be put on the footing that the social services provide. Children's Minister Edward Timpson launched in October 2013 the HM Government's cross departmental Care Leaver's Strategy, which specifically addresses the need to 'remove some of the practical barriers that care leavers face as they progress into adulthood.' The social services continue to focus almost solely on the practical, when such independent living might be premature and detrimental.
The Big House offers a twelve-week Open House project culminating in a professional theatre production. "After years of being constantly assessed, watched, told what to do," Maggie tells me, "theatre empowers these youngsters and gives them a voice to speak passionately about the issues they feel strongly about."  The scripts of PHOENIX and BABY/LON, their first two productions, were written by Andy Day, but they are entirely based on the life experiences of the cast, for which no auditions are held. The result is that the mostly unheard stories of these marginalised young people finally find expression in an emotionally volatile script. A strong bond between the cast and the material that they perform produces something raw, provocative, and personal. These things have been impossible for many to say up until now. And reviews of their first production, PHOENIX, attest to this success. Jez Butterworth, Playwright of Jerusalem described the show as "Visceral storytelling. Shot through with moments of pure theatre, graced with vivid, moving performances by an excellent young cast. A stirring opening statement from this exciting new theatre group."  Time Out gave PHOENIX 4 stars, and the Guardian wrote that "this is a pulsating, angry show that should make us angry, too, about the way we let those down who most deserve our care." Sophie Humphrey's from Hackney Council says that she has "worked in child protection for over ten years" but "not often have I felt so emotionally moved by young people's circumstances. I was so impressed by their tenacity and talent."
Osman joined Maggie and I at the bar after he had locked up their studios for the evening. Movement director for the second run of PHOENIX and the current assistant director for BABY/LON, Osman was not only a participant in TBH but is now an employee. At the age of 9 he was offered a part scholarship to Sylvia Young when a drama teacher at his after-school club encouraged him to audition. Though unable to afford the remainder of the fees, Osman continued to pursue theatre; "you might be surprised to hear," he tells me, that he got a degree in musical theatre at the age of 19. "I never really had friends, I just wanted to make money." Osman's father was a gambling addict, his mother worked 7 days a week sometimes getting 2 or 3 hours sleep, and Osman mentioned household violence. He was very aware from a young age of their poverty. "Sometimes I wouldn't finish my plate because I knew mum's dinner was my leftovers."
Speaking for a long time about poverty, Osman's political anger was palpable. "Don't take this the wrong way," he said, 'but I don't think anyone who hasn't actually experienced poverty can talk about it." Poverty is complex; it in not simply a matter of surviving off X pounds a day – it is messy, generationally embedded and entwined with violence and distrust. Dealing drugs is perfectly entrepreneurial – it is often economically the most viable option, particularly for a child who was fostered for 'the wrong reasons.' Osman tells me that there are those at The Big House whose foster parents took them in solely in order to get more money from the government, and then treated them very badly. And poverty, he says, is embedded in the system. "If you walk down Tottenham or Wood Green, you see betting shop, betting shop, betting shop, pub, money lending shop, pub, betting shop. With APR rates of 3000%, targeted at those who might have dropped out of school before their GCSE maths, it is no wonder that people get trapped in poverty."
I asked Osman if he trusted the authorities. The answer was an unequivocal no. Social workers are suffering hugely under oversubscription and bureaucracy; Maggie told me she had come to realise quite quickly the stark gap between the theory and the practice of what a care leaver is able to access. Personal Advisers (PA's) can officially have between 20 and 49 care leavers under their remit – usually the upper end – and they are unlikely to be available at the needed time. A crisis does not wait for the PA to call back. Osman is less optimistic. He says maybe 1 in 100 care leavers have had a really helpful social worker.
It becomes clearer to me throughout this conversation that the patterns of mistrust in the police and the authorities, saturating the media particularly since the Tottenham riots, are of course especially acute amongst care leavers. "Everyone in care has been continually let down their whole life" says Osman. "Its no wonder they don't trust anyone, let alone the police or the government." Mistrust is also the way Osman characterised the first time he came to the Big House. "You walk into a room with people who have been put in boxes their whole life, pinpointed as the dumbest and craziest," so no one really trusts each other. "But it grew really fast." When I asked him why, he told me "it's the magic of Maggie!"
Jasmine was dubbed "the most difficult child in Westminster" by the social services; Maggie tells me that the authorities "were wringing their hands over what to do with her." Off the back of PHOENIX, she now has a first-class agent, she has been cast in a leading role in a BBC film and is in the third round of auditions for a multi-million pound American movie. But TBH is not simply a channel for discovering raw talent; beyond the theatre the twelve-week course instils discipline and structure, they create social bonds and responsibility, and they learn basic life skills such as healthy eating and budgeting – an important part of tackling the high rates of homelessness amongst care leavers. TBH works to inspire self-confidence and aspirations, leading directly from the real experiences expressed in the scripts of their productions. BABY/LON's protagonist Elaine tells her hostel room-mate, 'If I say I was in care, I put myself in a box… you do everything you can to be on your own and let people know that you don't need them.'
In BABY/LON, a chorus of social service's assessments are repeated on a loop. Elaine, we are told, presents an 'inability to maintain a stable life style,' she 'expresses unrealistic ideas about independence,' and this 'leads to dysfunctional relationships.' But through The Big House, young care leavers refuse to be defined solely by their files, using the process of the theatre production to define themselves. Elaine describes the sensation of finding the stacks and stacks of files which represent her life: 'It's meant to be me, but it's a mockery of me,' a dummy-like shadow of how she wants to see herself.
Osman calls himself 'an ex-vulnerable adult' – a striking label. The Big House encourages confidence and trust, within their communities and within themselves, for the children in society who have been let down the most persistently throughout their lives. Osman no longer feels labelled as 'vulnerable'. "Really," he says, "they should add the phrase to the dictionary."
To find out more, to support the Big House, and to find out about upcoming productions, view their website, follow them on twitter, and on Facebook.