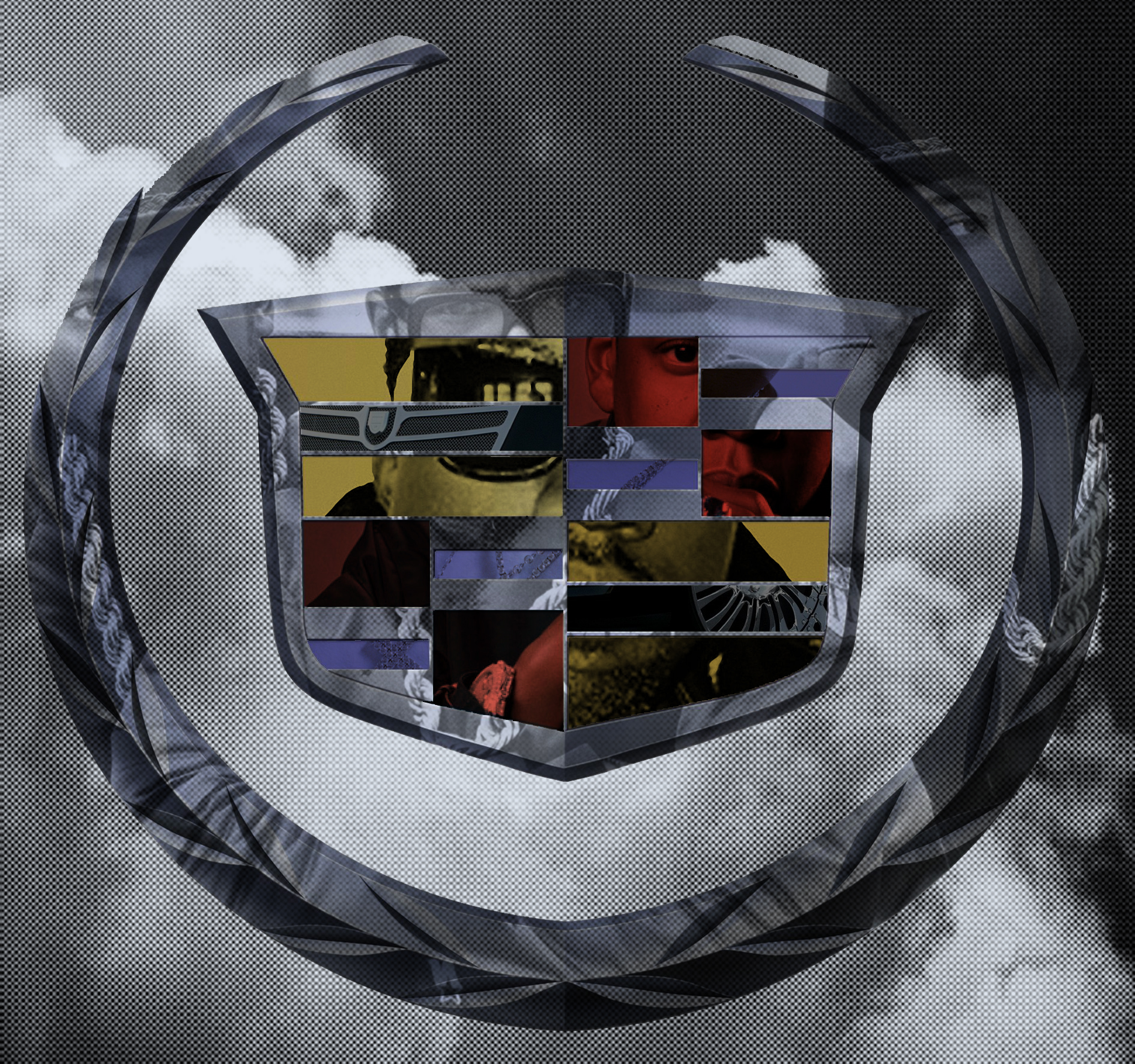 Rapping about the MoMa
by Andrew Ridker | May 30, 2013
Watch the Throne, the Jay-Z and Kanye West album, topped critical and commercial charts in 2011. It was and is a monster of an album, gargantuan in both sound and presentation; only here could a song like "H*A*M," whose hyperbolic instrumental sounds like a choir of renegade angels on their third hit of ecstasy, be matched by the album's Riccardo Tisci-designed gold mylar foldout cover.
Released on the Dow Jones average's worst single-day rating since 2008, the album's excess seemed at best an escapist distraction and at worst, to quote Hua Hsu's review in Grantland, "chillingly out of touch."
But the duo's extravagance isn't—or shouldn't be—the album's critical focal point. (These are, after all, two of hip-hop's biggest talents and egos.) The standout feature lies not in how wealthy the rappers are, but in how they represent their wealth.
Traditionally—that is, in the two decades flanking the turn of this century, as hip-hop hit middle age and conquered the world—artists and moguls alike fashioned a particular type of cool that extended beyond the music.
To put it simply, hip-hop loves things. Claiming brands became lyrical commonplace, moreso than any genre of music before it. In 1984, when Run-DMC rapped "Calvin Klein's no friend of mine / don't want nobody's name on my behind," the sentiment was hardly anti-consumerist; one year later they would release one of their most popular and enduring songs, "My Adidas."
Credibility rested in part on an artist's ability to embrace and discard certain products. The 'four elements' of hip-hop—MCing (vocal), DJing (technical), Breaking (physical), and Graffiti (visual)—found a sibling in Market Savvy (financial).
The products claimed by hip-hop in the late nineties tended towards existing—and generally white—status symbols. WASPy brands like Tommy Hilfiger became the fashion of choice, and Cristal—until the Jay-Z boycott—was the culture's unofficial beverage. (In fact, the boycott stemmed from comments on behalf of Cristal insinuating distaste with the hip-hop community's appropriation of the century-old French liquor.)
But not all of hip-hop's brand (re)appropriation went unwelcomed; according to a San Francisco ad agency, Cadillac Escalades were mentioned forty-one times in Billboard's Top 20 singles in 2004, leading to record unit sales that same year.
And yet there was always a modification being performed on the consumption process: rappers wore DKNY jeans, but they wore them baggy and low. Escalades were fitted with spinning rims. Brand (re)appropriation seemed to necessitate an alteration of some kind, a territorial marker.
But recently we've seen new trends emerge. Derisively referred to as hipster-hop, a new aesthetic and style has developed whereby rappers draw not on select upper-class signifiers like champagne or country club attire, but on the suburban kids who have become the art form's primary demographic.
This subgenre was ushered into the spotlight with songs like Lupe Fiasco's "Kick, Push" (2006) and developed by albums like Kanye's 808s & Heartbreak (2008) and Kid Cudi's Man on the Moon: The End of Day (2009), the latter of which featured indie staples Ratatat and MGMT while the former dispensed with rapping altogether.
Fiasco and Cudi were both, at one time or another, Kanye disciples, and their respective espousals of skater and indie-stoner culture—along with Lil Wayne's mercifully short rock music career—have pushed hip-hop away from "I make big money / drive big cars" and towards "I'm at the Pizza Hut / I'm at the Taco Bell / I'm at the combination Pizza Hut and Taco Bell."
Watch the Throne is in a different realm entirely. Rather than pull from the indie world, Jay-Z and Kanye focus their gaze on 'high art' and the culture that attends it.
It's no return to the past either; Polo shirts and Gucci handbags come nowhere close to, say, the Museum of Modern Art in New York, which Jay and 'Ye have firmly established as hip-hop's final frontier.
Countless art references color the album's lyrics. On "Illest Motherfucker Alive," Jay raps, "When I say it then you see, it ain't only in the music / Basquiats, Warhols, serving as my muses." "Who Gon Stop Me" contains the lines "Pablo Picasso, Rothkos, Rilkes / Graduated to the MoMA, and I did all of this without a diploma," referencing the duo's performance in May of 2011 at the museum's annual Party in the Garden.
But the references alone are not what's surprising. Jay-Z had taken to referencing fine art in his songs for about five years before Watch the Throne. Two of his videos—"Blue Magic" and "On to the Next One"—featured work by Damien Hirst, who sold Jay a painting based on one of his lyrics. Kanye had been working towards WTT's 'high art' aspirations as well; videos promoting his album My Beautiful Dark Twisted Fantasy included a short film directed by the rapper himself and a clip for "Power" by Marco Brambilla stuffed with classical imagery which West referred to not as a video but as a painting.
What makes Watch the Throne's presentation of hip-hop status unique is the duo's simultaneous embrace and critique of art-world culture. Take Jay's verse in "That's My Bitch":
Picasso was alive he woulda made her
That's right nigga, Mona Lisa can't fade her
I mean Marilyn Monroe, she's quite nice
But why all the pretty icons always all white?
Put some colored girls in the MoMA
Half these broads got nothing on Willona
Don't make me bring Thelma in it
Bring Halle, bring Penelope and Salma in it
Back to my Beyoncés
You deserve three stacks, word to André
Call Larry Gagosian, you belong in museums
Jay-Z and Kanye have claimed the exclusive world of high-end artists, art dealers, and art customers, but not before some changes are made.
Watch the Throne is one of the most pro-establishment hip-hop albums of all time, but it also calls for the end of white standards of beauty purveyed by that same establishment. It's appropriation, reform, assimilation, and black power all at once. It's the new standard, writ large on the throne.