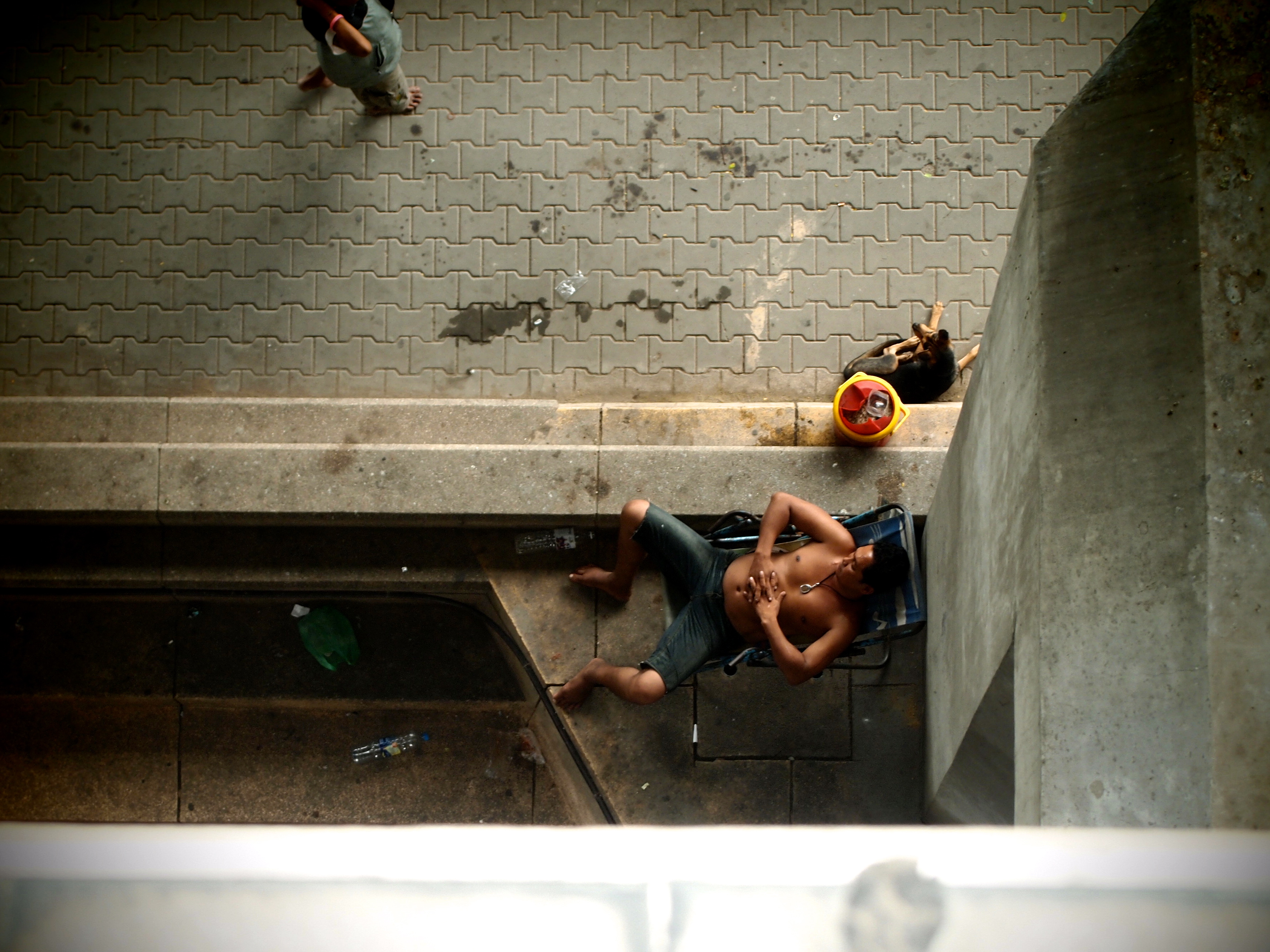 Isis Eye: Sleep at last
by Jessica Hudson | May 6, 2013
"There are no excuses for being a vagabond," Bangkok Governor SamakSundaravej told The Bangkok Post in 2003. "Everybody must have a place to live."
I took this picture from the stilt built metro-line in Bangkok. It snakes its way through the skyline, the city traveller's twentieth century alternative to a rusty tail boat up the klong.
From the carriages this rapidly developing city resonates Mad Max. New and old, rich and poor, strange and familiar jar in a maelstrom of temples, skyscrapers and Western shopping malls. It is built up, packed to the gills and spewing out into the gutters.
At the kerbside the city's heaving population of urban poor vie for space. Pad Thai vendors and tuk tuk drivers and dogs and the homeless gather around the base of each of the metro's giant concrete stanchions on the streets of the city ranked third after London and Paris in 'MasterCard's Global Destination Cities Index.'
This man has found a quiet shaded spot in a district just south of the centre. He's done well.