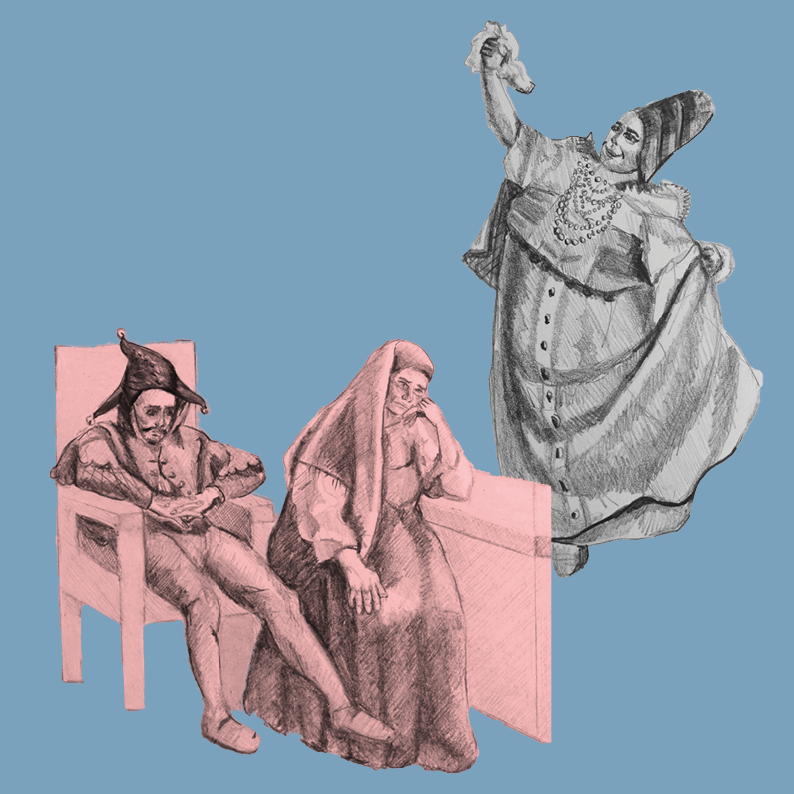 Anna Ivanovna, 1739
by Marianne Doherty | August 1, 2023
I woke hot the night
my palace melted.
The ice yielded up strange consistencies:
sluiced out jam, trickled blood.
I had made no provisions for the water;
the Neva took it.
The jesters came out shaking
their bells for joy.
The elephants trumpeted home.
The cannons liquified.
I was sick of ­­­­­­–
sick of WAITING
you know? For some big event. For some unlooked-for joy,
for which I was looking. So I made it.
The children liked it. Its frozen soul was right,
they saw that.
They like me.
I like them.
(That would have been nice).
YES, my ICE PALACE was a FAILURE.
Flowing under dark bridges, the Neva
speaks for St Petersburg,
glitters cold censure.
It was a DISAPPOINTMENT.
The jesters were NOT FUNNY
AND DID NOT WANT TO BE MARRIED!
Which is a SIN.
At my OWN wedding,
my uncle's dwarves JUMPED out of a pie (HILARIOUS!).
They DANCED (EXQUISITE!) and KISSED (INSPIRING!) and MIMED
a MARRIAGE (THEMATIC!).
That great man CLAPPED me on the shoulder
(for SUCH WAS my relation with PETER the GREAT,
who LOVED and admired me as his heir!).
OH they can say what they LIKE about MY FATHER
but BLOOD WILL OUT.
He pointed at the squattest,
ugliest, female dwarf
and breathed beer into my ear.
He said nothing. What's a gesture? Nothing.
But I understood, and cried a little into my sleeve.
Perhaps I look like a PIG.
Perhaps I am hard, even, to look at.
But I am an EMPRESS.
I am THEIR Empress.
An empress is like a virginity:
you ONLY get ONE.
(LAUGH!)
Biron speaks to me softly as if I were some IDIOT.
He says there is rebellion to the east.
I say:
LET THEM DIE!
thereby solving it.
He knits his beautiful brows (NOBLE like CATERPILLARS!)
Knits them like
you're an idiot your father: the idiot.
What CARE I for BEAUTY? An Empress DOES NOT NEED IT.
But I wanted to solve it for him.
I did not want him to think that I am PORCINE.
I resolved to give the churlish people something GREAT AND ICY.
A WINTER AMUSEMENT
TO SOLVE ALL ETHNIC TENSIONS.
Although I gave them a MAGNIFICENT wedding,
and PERMITTED them to sleep
in my BELOVED ICE PALACE
the jesters FAILED ME.
They shivered as though
I would hurt them;
my palace would hurt them.
They ripped at each other's skin,
though my palace is FUNNY?
In 1739, Anna Ivanovna of Russia held a carnival to celebrate the forced marriage of two of her jesters. She had them spend their wedding night in an ice palace. When Anna Ivanovna was married as a teenager, her uncle commissioned a similar parody marriage between little people. ∎
Words by Marianne Doherty. Art by Federica Pescini.