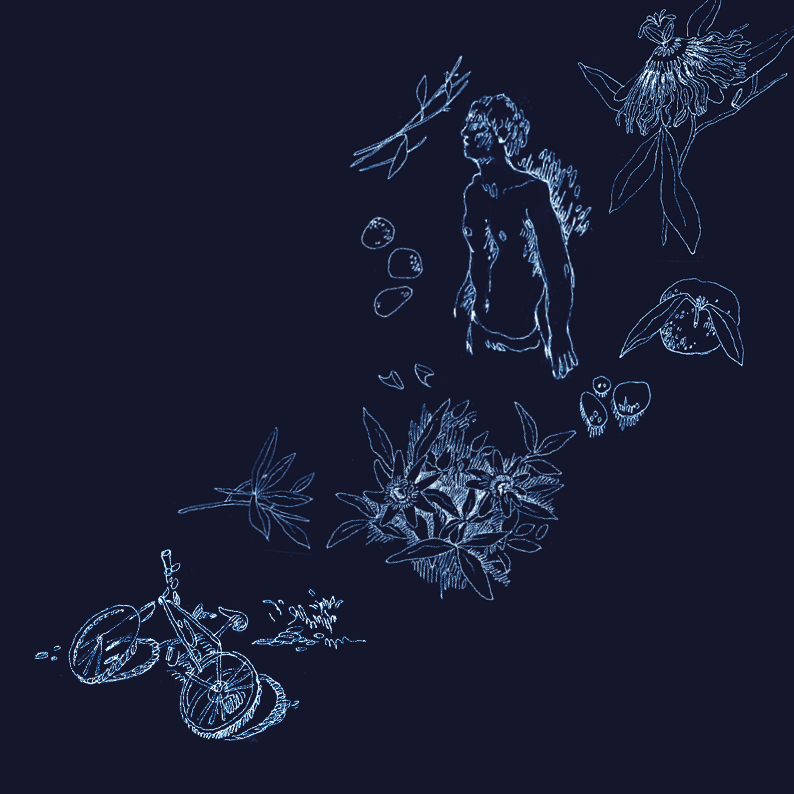 A RETURN TO THE EAST CAPE
by Max Marks | August 1, 2023
un-curl yourself, beginning at the edge,
then moving slowly inward, breath and sinew.
the world has not been kind this winter, tied
you up in small sharp endings and beginnings
(much like fallow coloured glass you pick from tidepools on the eastern coast –
you try to hug the jagged edges smooth but, little one, you cannot be the sea).
i'll start from the beginning.
on days like this your father stood the tallest,
held a roughened hand against his brow;
grey eyes set in wrinkles drawn by sunlight,
listened to the storms roll slowly in.
told you softly on the drive to east cape
there's nothing like the cold to make a man –
he made it sound like you both shared a secret!
passed to yours from that long-roughened hand.
you know that he was right, at least, he meant it
but not the way he thought he did, and when
he stopped to buy you cola on the way back,
he couldn't see the cold come creeping in.
i've always had a dip in my chest.
(shy moon smiles down –
dog barks next door)
when you and oscar stole your mother's wine,
you hid it by the passionflower fence;
it stained your lips and stayed there like a scar,
and you both pricked your elbows on the thorns.
but nothing ever seemed so safely reckless!
you dropped your bikes and ran to meet the dusk,
wheels still spinning gently by the roadside –
left there like the orange peel you tossed.
i've always had a dip in my chest. no, don't touch it, i hate it.
why?
i don't know. it's ugly.
it's completely fine. you're not ugly. you know that, i know you do.
now i turn to face you. the quiet smile in the dimness of that double bed.
now, here, twenty. both of us, but you're older, just a bit. one month and a day –
apart together / apart
you fumble over your words (i used to love it when you did that but now it feels different). now you're doing it again. you're fumbling over me, too, in one drawn out struggle to let all of it go –
so here i am back on the east cape
in march ∎
Words by Max Marks. Art by Poppy Williams.