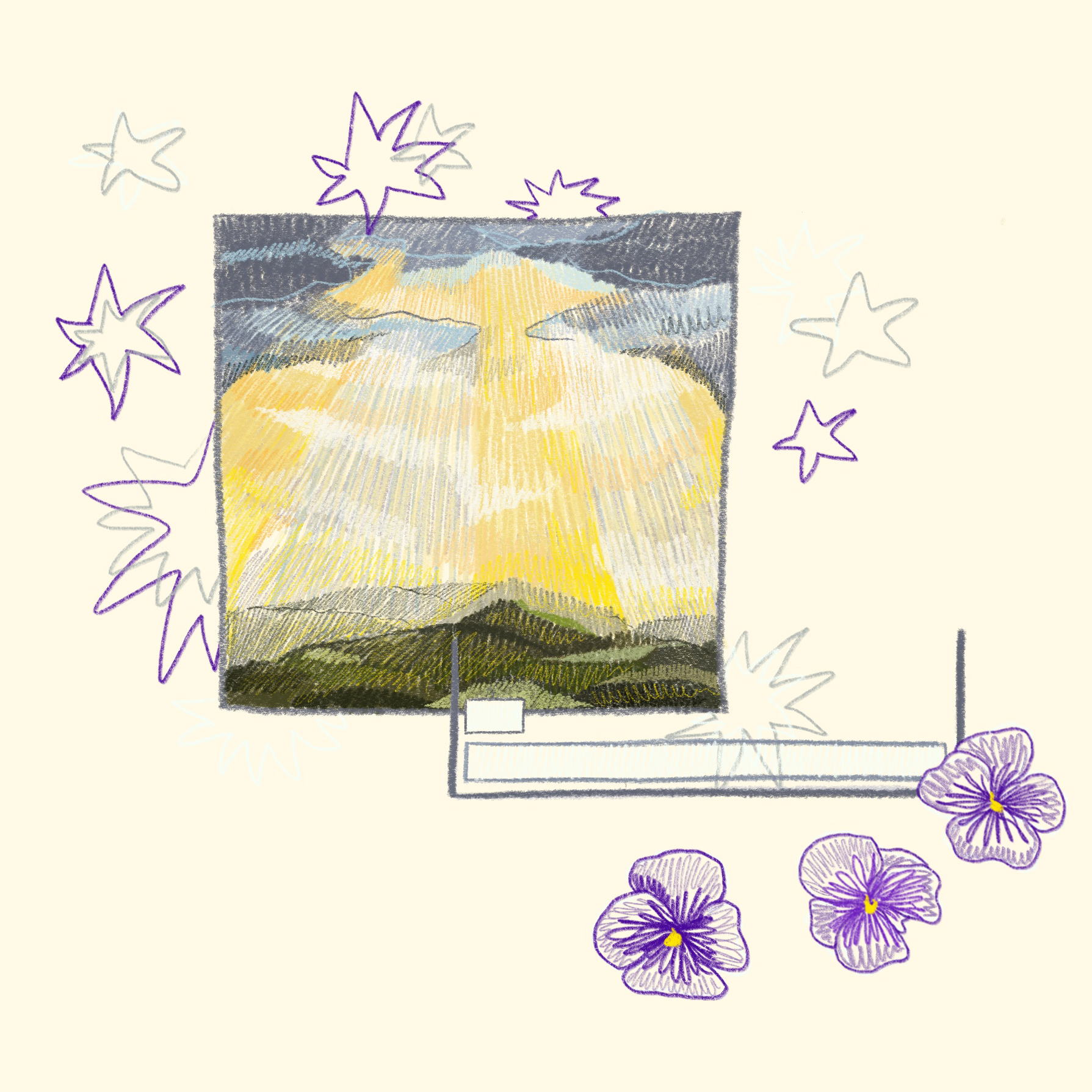 Holding for an Hour
by Fred Thompson | March 21, 2023
Above a glass-blue day another
broken angel sleeps suspended,
arms straight and close
on the hospital bed.
Her breath rings round the room,
blanketing the floor, and
my eyes fall heavy,
but will not close.
Beside us,
the violets in the vase appear
to chatter blithely on,
marking the seconds and minutes
done and gone.
What could I say?
The end of the day
comes quickly.
And yet here she lies,
vulnerable, her soul left
exposed, as though I could
navigate the tired, winding
tracks of her self.
You could almost laugh
to see her waxen ailing skin.
If only I could begin
again, and see her when she was young.
I am tired.
She stirs.
I look down.
The heating whirs.
In the Elysian Fields,
where those directed
by strains of sea-breeze
rest upon the shore,
I have heard
there are no thoughts or feelings anymore,
no grim clinical floor
(brightly white and shining,
illuminated by hospital light
that mimics the apathy of distant stars
among the shiverings of the night).
No, there is no meaning,
and the fields are colourless.
Now, though, alighting by my side,
an angel kneels and questions me –
as time flits by in quarter notes
and seabirds gather by the boats –
about my rich passivity
which leaves things unresolved,
the tea-leaves unread,
some vague hunger unfed,
waiting to be dissolved.
One can almost sense
the seams of the scene
suspended in string
(oh, the vastness of the things
beneath our memories).
The dust on the wind
slants in the evening mist.
(What will be missed?)
The light of the city
glowing through the window
illuminates the starless sky
where forgotten things dance
the old macabre
to a wilting melody.∎
Words by Fred Thompson. Art by Faye Song.