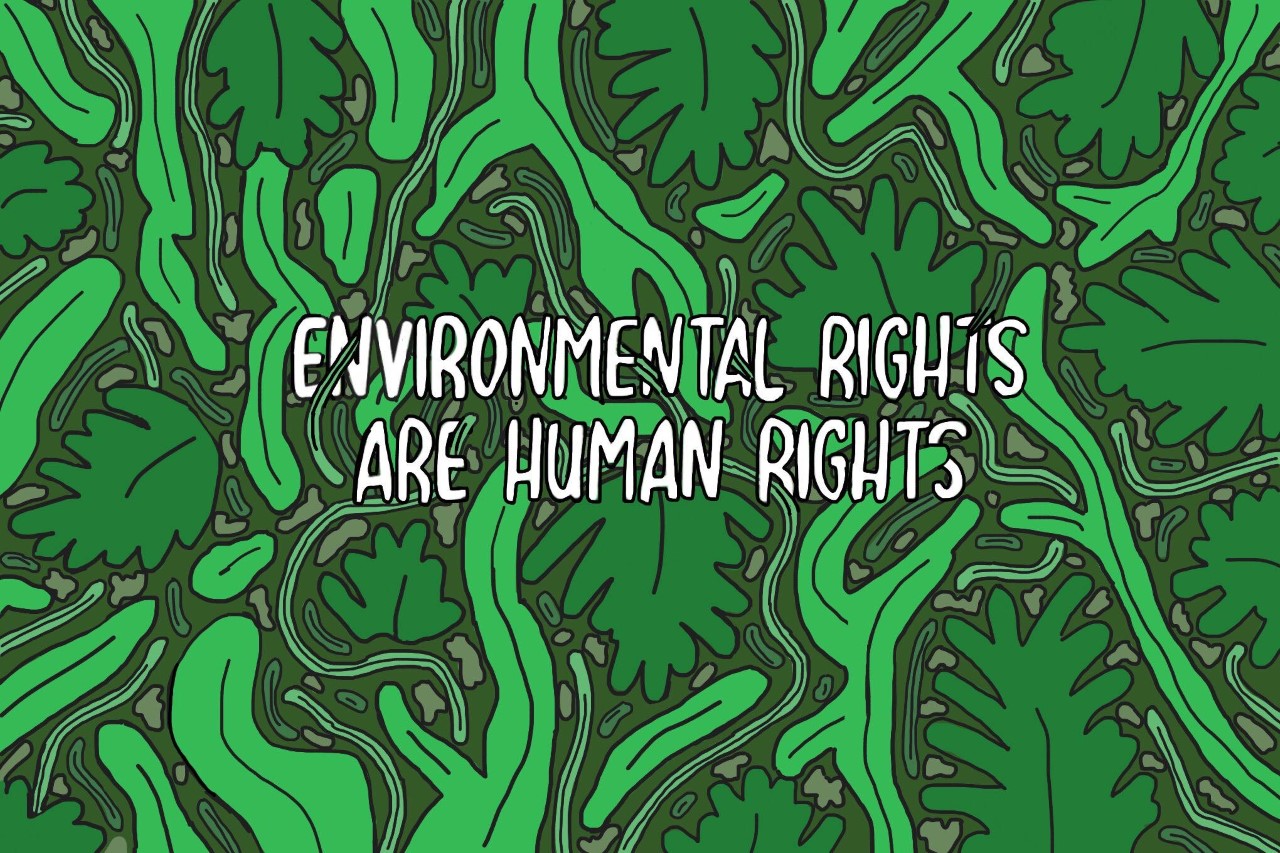 Unwitnessed Extinction
by Anna Myrmus | April 1, 2020
One December afternoon in 2017, Hernán Bedoya was riding his horse to the vet in Chocó, Colombia when two men on motorcycles rode up to him and shot him fifteen times. Bedoya, who was a life-long community leader and land rights activist, was allegedly assassinated by a far-right paramilitary group after his continued resistance to land grabbing and deforestation in the area.
Bedoya and his family had originally bought their farm in Chocó in 1992, growing bananas, rice, and corn on half of the land and leaving the rest wild. Four years later they were driven out by paramilitary groups. The plot was then bought by Juan Guillermo Gonzáles Moreno, who owns a palm oil and fruit company called Cultivos Recife.
The family returned in 2003 before being evicted again in 2008, only to return once more in 2013. After his final return, Bedoya converted his land into the 'Mi Tierra Biodiversity Zone' in an attempt to fight the displacement of his Afro-Colombian community in Chocó and to protect the wildlife endangered by Big Agriculture.
In 2016, Bedoya gave an interview for a documentary called Frontera Invisible ('Invisible Border'), which was investigating palm oil's place in the displacement of peasant farmers and Indigenous people in Colombia. He expressed his fears over new plans for palm oil plants, claiming that corporate farming companies were wanting to plant 1000 new hectares of oil palm trees in his community: "but I don't know where they will plant it because we are here in this land." Just a year later, he was found dead.
Hernán Bedoya's story is not a unique one in Colombia. In 2018 alone, the country saw twenty-four climate activists murdered, the majority of whom were either Indigenous or farmers of Afro-Colombian descent. That's one every two weeks. Moreover, Global Witness estimates that their figures are most likely much lower than the real numbers, due to the amount of murders which go undocumented.
This is not a recent trend. In the 1990s, one of the country's right-wing paramilitary groups, the AUC, (United Self-Defense Forces of Colombia), arrived in Mapiripán, Meta – which was then under the control of the left-wing guerrilla group FARC (Revolutionary Armed Forces of Colombia). The AUC then proceeded to behead, disembowel, and dismember over thirty people in Mapiripán.  Years later, Colombian investigators would conclude that government forces had actively helped facilitate this mass murder. It is widely speculated that this collaboration was mainly for political reasons. However, in the early 2000s, when many families returned to Mapiripán, they saw that much of their land had been sold off and replaced with palm oil plants.
Mapiripán is not the only example of a Colombian region where the displacement and murder of Indigenous people and other farmworkers has coincided with the development of palm oil plots.
In November 2016, the Colombian government and FARC reached a peace deal, ending five decades of armed conflict. Unfortunately, this left room for right-wing paramilitary groups like those responsible for Bedoya's death to seize control of certain areas of the country, previously controlled by FARC forces. These paramilitaries, according to the Internal Displacement Monitoring Centre, have "forced many small farmers and members of [I]ndigenous and Afro-Colombian communities to abandon or sell their land and assets at low prices as a direct consequence of threats, massacres, killings and torture". The land is then sold to multinational corporations like Poligrow, which denies any link with armed groups or any connection to this displacement. Their choice to build on this land, however, has raised questions.
In June 2017, the Superior Court of Medellin sentenced Antonio Nel Zúñiga Caballero, partner at Urapalma, to ten years in prison for collaborating with Vicente Castaño, the infamous former leader of the AUC, in order to strip communities in Chocó of their land and expand his business.
In modern Colombia, palm oil is often marketed by the government and big businesses as the key to a prosperous and peaceful country. Now the biggest palm oil producer in Latin America, Colombia's palm sector grew forty-three percent in value in just four years and is still expanding.  Companies like Poligrow claim that their business creates well-paid jobs for communities who previously struggled to find their way out of the conflict. The Colombian government has even teamed up with leaders in the industry to help give jobs to ex-paramilitary fighters and demobilised guerrillas, often on the same farms.
However, this vision of progress is inextricable from the darker reality: the displacement and murder of Indigenous and Afro-Colombian farmers continues at an alarming rate. Around three million Indigenous people in Colombia have been displaced in recent years, according to the UNHCR (The UN Refugee Agency).
The low-yield crops and wild areas kept for biodiversity on many of these community farms simply cannot match the economic demands of the palm oil industry; which continues to expand, largely fed by the growing global demand for palm oil which is used in food, hygiene products, and biodiesel. The EU's annual palm oil consumption amounted to seven million metric tonnes in 2018, an increase of over five million from 2000. The developed world's consumption of unsustainable palm oil is having a direct impact on the lives of climate activists and Indigenous landowners all over the developing world.
A recent report on Chocó, Colombia, for instance, found that the increased global demand for palm oil, coupled with the economic growth of the country as the government's main priority, has made these populations very vulnerable to violence and displacement. This awareness of their vulnerability is so pervasive that in Atrato Chocano, the phrase 'o vende la tierra o se la compro a la viuda' ('either sell the land or it'll be bought from the widow') has become commonplace.
However, the EU's proposed plan to phase out palm oil from 2023, after ruling its use for energy unsustainable, may not be the answer. If palm oil were replaced with other types of vegetable oil – such as soybean or rapeseed oil – it could result in further global displacement and deforestation, as "palm trees produce four to ten times more oil than other crops per unit of cultivated land". A combination of organisations that certify companies as sustainable – environmentally and socially – like the Roundtable on Sustainable Palm Oil (RSPO) and legislation that works to protect climate activists and Indigenous people is needed to ensure a greater impact.
But it isn't just palm oil and it isn't just Colombia: Latin America itself is the most dangerous region in the world for climate activists and Indigenous landowners.  In 2017, according to Global Witness, Latin America accounted for sixty percent of the global murders of environmental defenders and has consistently ranked as the worst-affected continent since Global Witness began publishing data on killings in 2012. In many cases, the law and political corruption favour the rights of multinational corporations over those of climate activists.
Despite these shocking statistics, climate activism in the UK and across the developed world can often ignore the plight of these at-risk defenders across Latin America. Many members of Extinction Rebellion have chosen to accept arrest and imprisonment as a necessary step in their pursuit of government action on climate change. For activists across Latin America, this is rarely a choice.
In the midst of such bloodshed and injustice, it is difficult to see any kind of positive outcome for Indigenous people and climate activists across Latin America. However, an environmental treaty may yet provide some hope.
On 11 December 2019, Colombia became the 21st country to sign the Escazú Agreement, the first environmental treaty adopted by the Latin American and Caribbean region. The agreement represents a major breakthrough in international environmental law and in climate activism, as it explicitly links the protection of the environment with the protection of human rights.
The treaty provides information on the use of the environment, available to often disenfranchised and vulnerable communities, as well as making them active participants in environmental decisions. And, most importantly, it offers protection to rights-based climate activists, giving their environmental rights the same status as their human ones, which could help reduce the current threat on their lives.
So far, only five countries have ratified after signing the agreement, with eleven required for the treaty to enter into force.
The treaty strikes a remarkable contrast at a time when it seems that more value is placed on the rights of corporations and the profits they make than on the lives of Indigenous people. If any progress is to be made on climate change, the current situation in Latin America teaches us that the human cost of environmental abuse must be at the heart of climate activism, as well as its legislation. It is not enough to decry the destruction of biodiversity and the increase in pollution at the hands of Big Agriculture; the human cost, especially to at-risk groups like the Indigenous communities, must be recognised. As leading climate activists call for a sense of urgency, there should be nothing more urgent than the need to protect innocent human lives under threat.∎
Words by Anna Myrmus. Art by Holly Anderson.