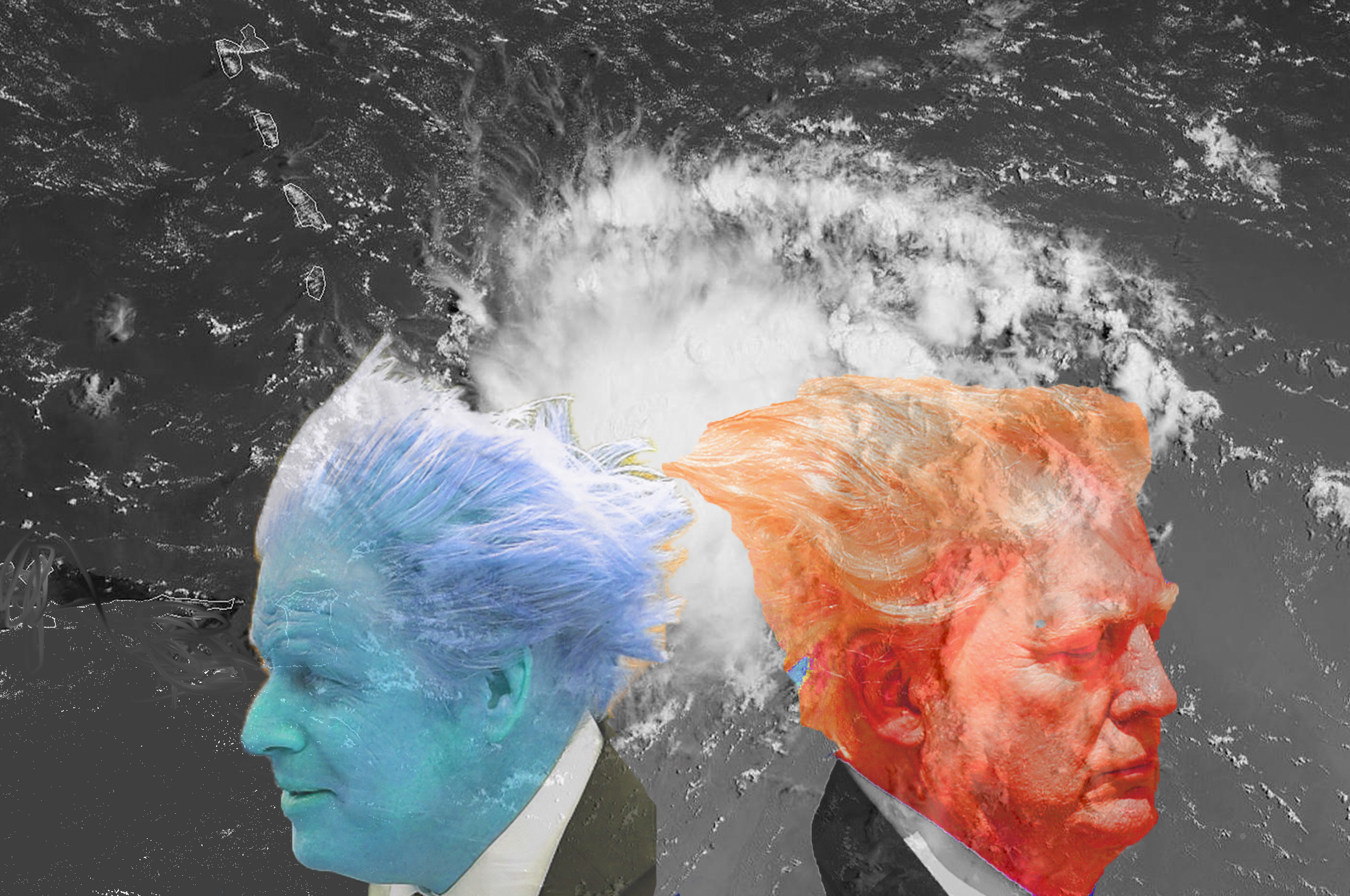 WEEKLY ROUNDUP: HURRICANE DORIAN AND JOHNSON'S FIRST WEEK
by isised | September 8, 2019
Hurricane Dorian 
In the last few days, Hurricane Dorian has made its way through the Bahamas, leaving behind a path of destruction and devastation. Dorian travelled along the coast of Florida, leaving North Carolina also badly hit. Last Sunday, the hurricane hit Abaco in the North, and subsequently hovered over Grand Bahama, a small area of land home to about 50,000 people, for a day and a half. On Friday the death toll was reported to be at 43, but Bahamian prime minister, Hubert Minnis, has said that he expects that figure to rise. In the days since the hurricane, there have been reports of uncollected bodies in Abaco hidden by the rubble, beginning to smell. On Friday, in the city of Freeport, thousands of people lined up on the promise of being evacuated, only to find that there simply wasn't enough space on private boats to take everyone. Later that day a massive oil spill was reported by the Norwegian company Equinor, it is not known yet whether any of that has reached the sea. 
President of the United States turned Hurricane expert, Donald Trump, has offered his insight on Dorian's next destination.  Trump initially declared via twitter, that the hurricane was set for Alabama, only to be rebuffed by the National Weather Service. In what was later deemed 'Sharpiegate' Trump displayed a National Hurricane Center (NHC) map in the Oval Office which appeared to be doctored with marker pen, altering the hurricane's path so that it reached his predicted location. So, while many have moved to address the devastation of Dorian, Donald Trump is in a twitter dispute with the National Weather Service. – Scarlet
Boris Johnson's First Week 
The new Prime Minister's first full week of parliamentary scrutiny was always likely to be a baptism of fire, but few predicted quite how explosive a few days were in store. Johnson's plans to prorogue Parliament for five weeks forced MPs to conduct parliamentary business with an added urgency, as they attempted to fast-track legislation ruling out a No Deal exit before Parliament begins its longest suspension since 1945. The so-called 'rebel alliance' of MPs opposed to Johnson's "do or die" approach to Brexit were ultimately successful in their efforts, although whether the Prime Minister decides to follow the new law of the land remains to be seen. In addition to becoming the first Prime Minister to lose their first three commons votes, Johnson also delivered a widely criticised speech against a backdrop of West Yorkshire Police Officers. This is not the first time Johnson has sought to emulate a more Trumpian style of politics, and the speech was swiftly denounced as an inappropriate 'stunt' by both opposition figures as well as the Police and Crime Commissioner for the area, Mark Burns-Williamson. Johnson is now faced with the unenviable choice of either breaking the defining promise of his leadership campaign (to deliver Brexit by October 31st), or breaking the law. In these fast-moving times for our politics, the only thing certain is that as you read this roundup, it will already be hideously out of date. – Jack
Heathrow Pause Action 
News has emerged that this week, a group called "Heathrow Pause" will fly drones in order to disrupt travel from Heathrow Airport. On the 13th of September, this group of unaffiliated climate activists will fly drones when there are no scheduled flights in the air. Their aim is to close Heathrow Airport, and thus force a public reevaluation of an activity that has become normalised – taking flights regularly. In a statement, they write that their action is a humanitarian act, "intended to save millions of innocent lives that will be lost if carbon emissions are not drastically reduced". They also invite Boris Johnson to join them in flying a drone, recalling he has said on record that his opposition to Heathrow expansion is so profound that he would "lie down in front of the bulldozers" himself. In carrying out this action, this group will risk imprisonment.  They are willing to take that risk, stating "this action is proportionate with the threat we face". Journalist and activist George Monbiot has lauded these protestors in an article published by The Guardian, writing that "History will judge them kindly". How the mainstream media and the British public respond to them remains to be seen. – Zehra 
A small victory for Hong Kong protesters
Months of demonstrations, some escalating to violence between police and citizens, culminated in some progress for the protesters. Carrie Lam officially stated that the controversial extradition bill, which would have allowed "criminal suspects to be extradited to mainland China from Hong Kong" and the introduction of which sparked the protests, will be withdrawn. However, this is unlikely to quell the unrest in Hong Kong, meeting only one of five demands made by the protesters. These also include the release of all arrested protesters and the establishment of an independent commission of inquiry into police violence. It is improbable that these demands, like universal suffrage, are going to be met by China, who has shown reluctance to bend to the demands for greater democracy. –Léa∎
Art by: Ng Wei Kai. Words by: Scarlet Katz Roberts, Jack Womack, Zehra Munir, and Léa Gayer de Mena.