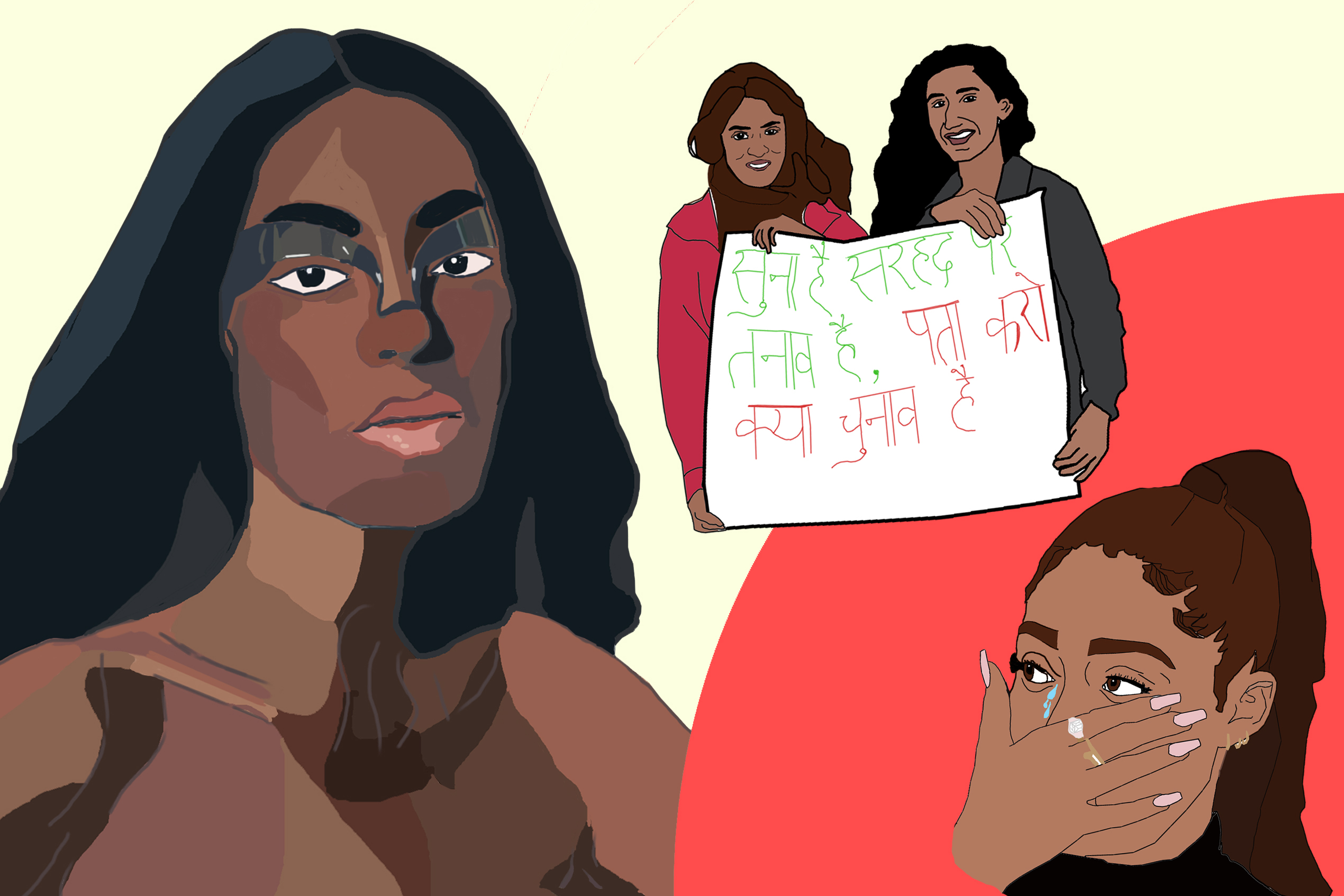 Weekly Round Up: Solange, Jordyn's Red Table and the Indo-Pak Student Solidarity Demo
by isised | March 3, 2019
Michael Jackson Abuse Scandal
With the upcoming release of Dan Reed's documentary Leaving Neverland on Channel 4 (it has already been shown on HBO in The US) the conversation about power and abuse within the music industry and celebrity spheres continues. Wade Robson, 36, and James Safechuck, 40, told the BBC that Jackson had molested them hundreds of times as children. Amanda Petrusich writes for The New Yorker "While watching the documentary, it is difficult to hold in mind two contradictory but equally imperative ideas: that victims should be believed, and that the accused are innocent until proven guilty." – Antonio
Indo-Pak Student Solidarity Demo
On Saturday, Indian and Pakistan students at Oxford came together for a solidarity demonstration against escalating tensions between their respective governments. They spoke of how those affected by war are not those who incite it, and stated that "we refuse to see our friends as enemies". They also acknowledged that the true victims of governmental warmongering in these crises are always the Kashmiris, who bear the violent brunt of power struggles. The demonstration itself was a beautiful moment of harmony, featuring poetry recitation and traditional songs. – Zehra
The end for Islamic State?
In Syria, US-backed forces battling Islamic State say that they have begun their final attack on the jihadists in Baghuz, a village of less than half a square kilometre. While the offensive was initially delayed to allow thousands of civilians, mostly women and children, to be evacuated, the village has been under siege by the Kurdish led Syrian Democratic Forces alliance for weeks. While the physical territory of IS is shrinking, experts say that they will continue to remain a serious security threat as long as their ideology exists. – Antonio
When I Get Home
In the early hours of Friday morning, Solange Knowles finally gifted us with new music. Following the performance of her interdisciplinary dance and sculpture piece Metatronia at the Hammer Museum in LA there had been relative radio silence from the artist until the reveal of her i-D cover and a temporary takeover of the domain for African-American social network blackplanet.com. The takeover was a mystery, featuring gifs from what perceptibly seemed like new music videos, until finally Solange took to instagram to announce a midnight drop. The album is beautiful and in its 39 minute run time goes by like one single continuous song. It's probably best considered this way too. If it's pop singles you're looking for, you're better off sticking with her big sister Beyonce. A full film to accompany the album is available on Apple Music. – Antonio
SpaceX Test Flight
On Saturday, SpaceX, a private California-based aerospace manufacturer, launched its first test-version of a manned mission to the International Space Station (ISS), called Crew Dragon. The successful launch and docking of the capsule onto the ISS could mean that the company, founded and headed by tech entrepreneur Elon Musk, may become the first commercial organisation to send Nasa astronauts into orbit. Depending on upcoming reviews and safety checks, the capsule could be ready to fly two astronauts to the ISS as early as July. Many have labelled the event as a significant turning point in the commercial space race between Musk's company, and Blue Origin, a similar company owned by Amazon president Jeff Bezos. Whichever you're supporting, the Dragon launch marks a crucial turning point in the privatisation and commercialisation of space travel, and it might not be long before a quick trip into the cosmos becomes affordable to consumers around the world. – Mack
Khloe Versus Jordyn Versus Tristan Versus Jada Versus The Red Table
This week has been rocked by Kardashian-Woods-Pinkett-Smith mega-Beef. For the cave-dwellers amongst you, I will give a brief summary: Jordyn Woods, a 21-year-old model and family friend of both the Kardashians and Smiths (Will and Jada Pinkett-) has been accused of having an affair with MBA star Tristan Thompson (the father of Khloé Kardashian's daughter, True.) An episode of 'The Red Table' – Jada Pinkett-Smith's talk show, where Jordyn apologises for her behaviour but denies that she slept with Thomson (around an extremely large red plastic table) was released on Friday. In response Khloé @'ed Jordyn to remind her that 'BTW, You ARE the reason my family broke up!' and that she didn't believe Woods' story.
Chaos ensues. The video has has had over 20 million views on Facebook so far, and millions are divided on whose side to take. Until Saturday, Khloé refused to admit that the only one who should be blamed for the breakdown of her family was Tristan himself.
It is worth watching the red table video, as Jordyn points out: '[the media] don't put their focus on real world problems, they're putting it on a young black woman, who made a mistake, and not a mistake that is worth public crucifixion.' We should also be reminded of the Kardashian-Jenner family's difficult history with appropriating the appearance of black women, something many on twitter have pointed out as context to the spat. – Jade
https://twitter.com/bawbby_/status/1101596135737749504?ref_src=twsrc%5Etfw%7Ctwcamp%5Etweetembed&ref_url=https%3A%2F%2Fwww.buzzfeed.com%2Fryanschocket2%2Fkhloe-kardashian-has-now-tweeted-that-jordyn-woods-is-not
Artwork by Antonio Perricone. Words by Antonio Perricone, Zehra Munir, Jade Spencer and Mack Willett.