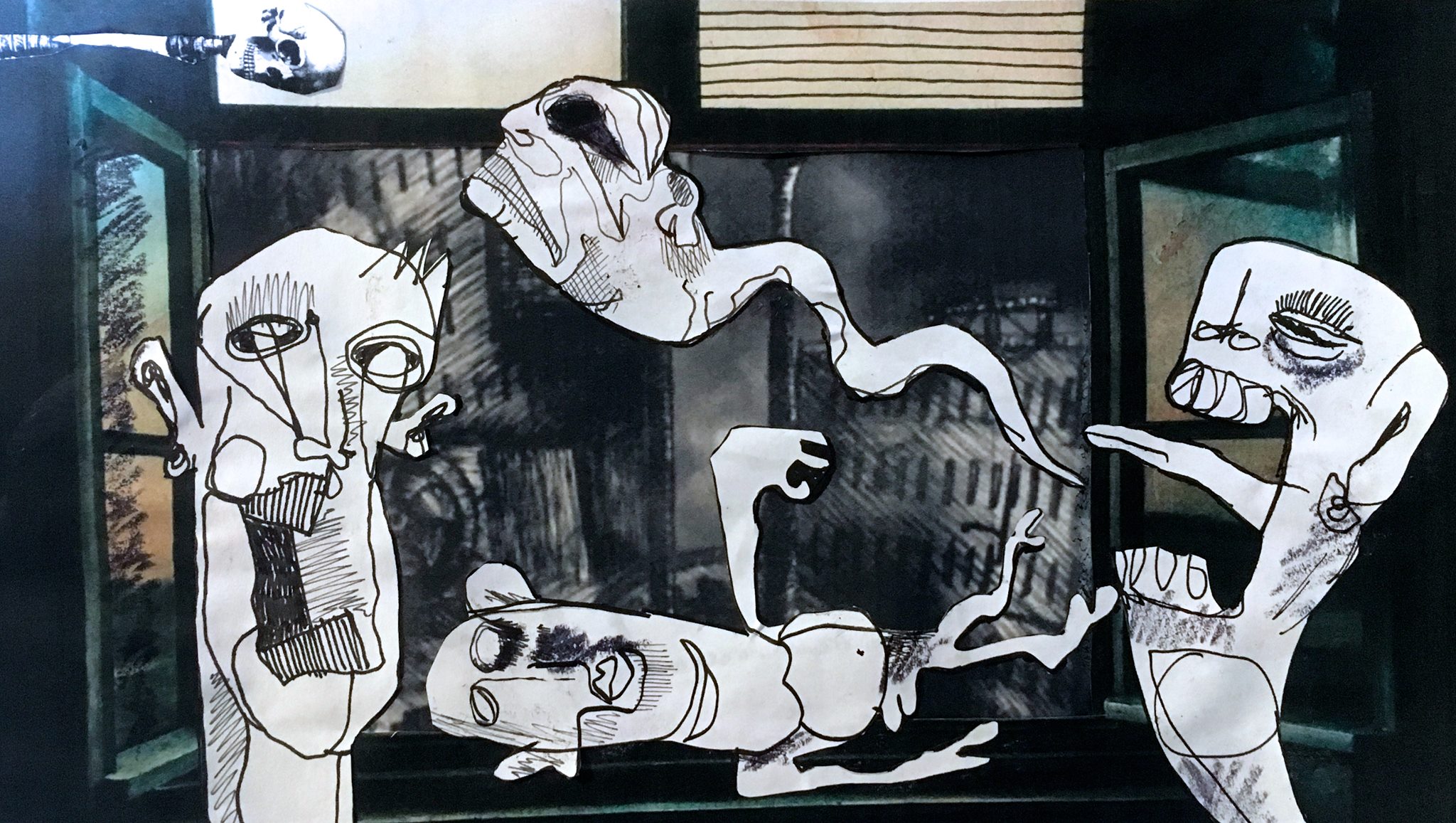 Double Sorrow
by Haroun Hameed | April 29, 2017
Look, our careless sleep has laid the world
to siege. Morning thrusts its tattered sails
like white surrenders into this, our dream,
our winter palace, while spores of mustard gas
steal homeward from the breach so we might
taste our cruelty with those towns strung out
all night beneath our windowsill to starve,
their ribcage pipelines, streets for spines,
church-domes knuckling up against the sky.
For now, I'll run my palm along the snarl that
wreaths your dreaming smile like an ablution.
Look: these eyes have not been driven blind
from weeks of hunger, and will not accuse you.
Illustration: Alex Matraxia