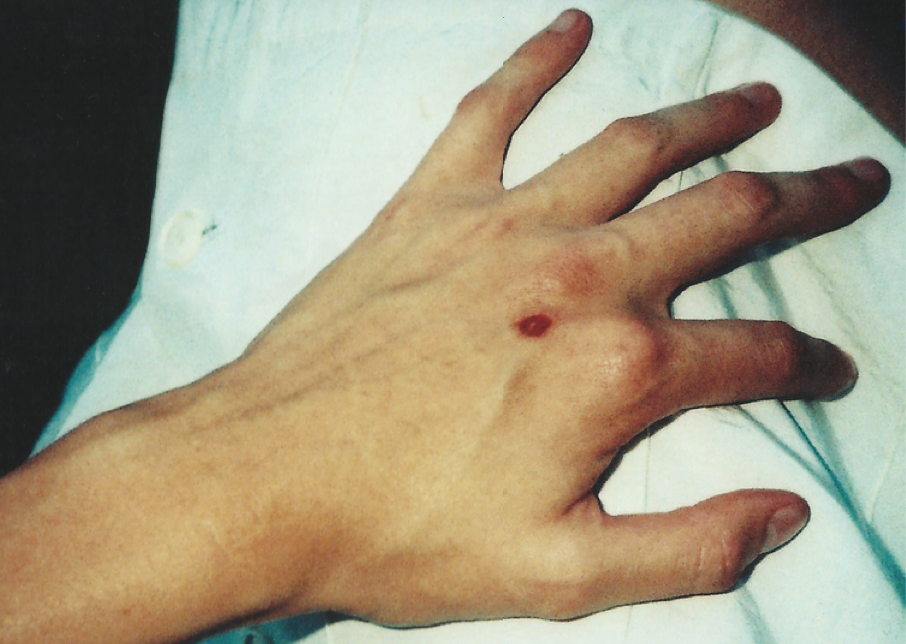 Abortion in Northern Ireland
by Seán Ó Néill | August 20, 2015
"Pregnant people with money have options and pregnant people without money have babies. Or drink bleach," observes Mara Clarke, the director of the Abortion Support Network in Northern Ireland. Together with draconian restrictions in the Republic of Ireland, Irish attitudes towards abortion have long made for an island widely regarded as an anti-abortion stronghold. Women requesting abortions have been physically thrown out of GPs' surgeries, verbally abused upon leaving abortion clinics and publicly shamed on the streets. But politicians do not reflect the public demand for policy reform. Instead, it falls to organisations such as the Abortion Support Network and Marie Stopes to fight for reproductive rights across the country.
The 1967 Abortion Act, which revolutionised reproductive healthcare in England, Scotland and Wales, closed with a clause that reverberates to this day – 'This Act does not extend to Northern Ireland". Terminations are only legal in Northern Ireland where there is a risk of the mother's death or permanent damage to her health. A deliberate absence of clinical guidelines means that only fifty abortions are carried out in Northern Irish hospitals annually, at a rate 120 times behind the UK average. Yet this masks the reality of crisis pregnancy in Northern Ireland. Private English clinics performed 802 terminations in 2013 for people with Northern Irish addresses. The Family Planning Association estimates that, with false addresses accounted for, 2,000 people travel from Northern Ireland to England for a termination each year. But the legal situation means that anyone who registers as a patient in Northern Ireland is denied the right to an NHS abortion anywhere in the UK. As a result, not one of these procedures is state-funded.
The right to reproductive choice for those in Ireland rests heavily upon the privileges of overseas travel and private healthcare. As Mara Clarke puts it: "People think about what they would do – and what they would do is use their passport and credit card."  But for many, an expensive procedure and high travel costs are not an option. Clarke's organisation provides funding, support and information to close this gap, reliant upon small donations and a dedicated group of volunteers. Last year it heard from 552 clients.
Not only do Northern Ireland's laws enforce discrimination across social classes, the choice of people in rural areas is also compromised. A combination of poor infrastructure, wide church presence and diminished access to impartial family planning services culminates in a scenario where, according to Clarke, "the procedure itself only takes about five minutes – but you've just turned that into a three-day trip". In other words, "if you're from anywhere other than Belfast or Dublin, you're fucked."
The situation that persists both in the Republic and in Northern Ireland has led to a handful of high profile cases in the media.  The case of Savita Halappanavar, who died in October 2012 in a hospital in the Republic of Ireland, shocked many across the country. Ireland's confused abortion law was found to be a material factor in her death. By August 2014, 'Ms Y' became the next casualty. Having moved to the Republic after being raped in her home country, she sought an abortion for the resulting pregnancy in England only to be arrested as an illegal immigrant. She was refused a termination and sent back to Ireland, where she became suicidal and went on hunger strike, but was forced to continue her pregnancy until 25 weeks – at which point her child was born by C-section. These cases were a result of the Republic of Ireland's laws, rather than those of Northern Ireland, but still they chipped away at the illusion of comfort people all over Ireland have long taken.
Media coverage has a tendency to decontextualise these events, framing them as tragedies rather than inevitabilities. But Mara Clarke is used to the institutionalisation of this mistreatment. She tells me almost casually that in her contact with clients, "The Ms Y case was nothing we haven't heard of before, absolutely nothing." She recalls the case of a woman "who was told by her partner that if she were seek an abortion, he would leave her and paint 'murderer' on her house." Another client  "was pregnant as a result of rape and was told by an anti-choice 'crisis' centre that an abortion would make her a worse criminal than her rapist." These cases are not tragic accidents, but deliberate products of a warped system.

Dawn Purvis, director of Marie Stopes Belfast until March 2015, paints a similar picture to Clarke: "The women who face the most dire circumstances are usually those who are the poorest." Formerly a politician, Purvis was a strong advocate for the extension of the 1967 Abortion Act. As a healthcare professional since 2011, she has spearheaded the establishment of Northern Ireland's first Marie Stopes clinic, which offers a range of services for unplanned pregnancies, and has consistently attracted controversy for its provision of early medical abortions within the narrow confines of Northern Irish law.
In the reception of Marie Stopes, I am met with the question "Is Dawn expecting you?"  The clinic is notorious as Northern Ireland's battleground for anti-choice campaigners, and unexpected visitors are frequent. Recently, footage emerged of one campaigner following a woman leaving the clinic, threatening, "you're going to have a much harder time whenever you can't bring your baby back."  Campaigners such as Clare Bailey volunteer as client escorts, to protect women from such abuse while they come in and out the clinic. "Our primary task is to de-escalate the situation," Bailey tells me. She describes a common tactic adopted by the anti-choice campaigners: 'they say to women coming out of the clinic – we've named your baby Joseph." Her frustration is audible, but the core issue is the clients. "Some are shaking, some are crying, some ask for escort all the way down the street because of their nerves. All of them ask why these people are doing this."
Bernadette Smyth, director of Northern Ireland's foremost anti-abortion group Precious Life, was convicted of harassing Dawn Purvis outside the clinic last December and imposed with a restraining order. This highly disputed case has led to a significant police presence outside the clinic, observes Bailey, but law enforcement is reluctant to meaningfully resolve the threat to clients. Indeed, in some circles Smyth is viewed as a hero. She acts as official support for the Northern Ireland Assembly's cross-party (all-male) pro-life group. My former school invited her to speak just weeks after the conviction.

It is a credit to Dawn Purvis that in our time together, she focuses not on attempts to demonise her, but on patient care. The clinic's role is to provide an alternative to Northern Ireland's public health service, which is notoriously difficult to navigate for those seeking termination. It charges for these services, but this is a concession Purvis and many clients are willing to make in a difficult climate. Tourist books often will laud Northern Ireland for the fact that everybody knows everybody. But this insularity, combined with widespread stigmatisation, makes for an unwelcoming environment for those seeking terminations. "Access to these services is very much based on who you know, and not what you know," she states. This year, Amnesty International called abortion access in Northern Ireland a "postcode lottery." Marie Stopes provides an alternative to this precariousness. In a country where the anti-abortion narrative is dominant, the organisation is a loud statement in support of reproductive rights.
Though the pro-choice movement is making gains, the legislature lags well behind.  Purvis is sharply critical of the Assembly's drastic failure to represent public opinion, honing in on the demographic of the Northern Irish political class – "it doesn't reflect women, young people, ethnic minorities or disabilities."  Currently, only two of Northern Ireland's 108 Members of the Legislative Assembly are vocally pro-choice, despite a recent survey indicating that 70% of citizens support legislative reform on the issue. Politics in Northern Ireland is so accustomed to speaking in the nationalist-unionist binary that other issues are set aside, and misogyny and racism can so easily flourish in a state that conceptualises them as fringe problems. Chinese-born Anna Lo, the most vocally pro-choice politician in Northern Ireland and its only minority-ethnic parliamentarian, plans to leave politics, having been worn down by racist abuse.
Thanks to the advocacy from those in Ireland and further afield, the situation has improved. The efforts of Abortion Support Network have laid the groundwork for a level of accessibility previously unthinkable. Marie Stopes has dragged the national debate out of the anti-abortion absolutism that it previously took as a premise. Amnesty International has honed in on this flagrant abuse of human rights and is campaigning for a change in the law. All this work is beginning to yield results. Sinn Féin, a considerable political force all over Ireland, have begun to support termination in cases of fatal foetal abnormality. Yet there remain strong reservations about abortion policies that seek to set up a dichotomy between the good and bad abortion, ignoring the wider narrative of choice. Mara Clarke asks instead – "It's a huge job being a parent. Why isn't that the moral choice?" It will be a huge task still to shift the terms of debate to a fundamental question of full reproductive choice. 
The crucial step is to remove the duty of care from dedicated volunteers and advocates, and make it the responsibility of a state that for too long has ignored the voices of its most vulnerable. Purvis describes herself as "not only a healthcare professional, but also as someone who's able to provide that voice for women." In the face of abuse and adversity, her work of and the work of many others have forced this state into taking the first steps in confronting its own brutality. But Bailey tells me bluntly, "I'm not optimistic at all. It is a fight far from won, and the greatest shame is that, all the while, people will suffer."