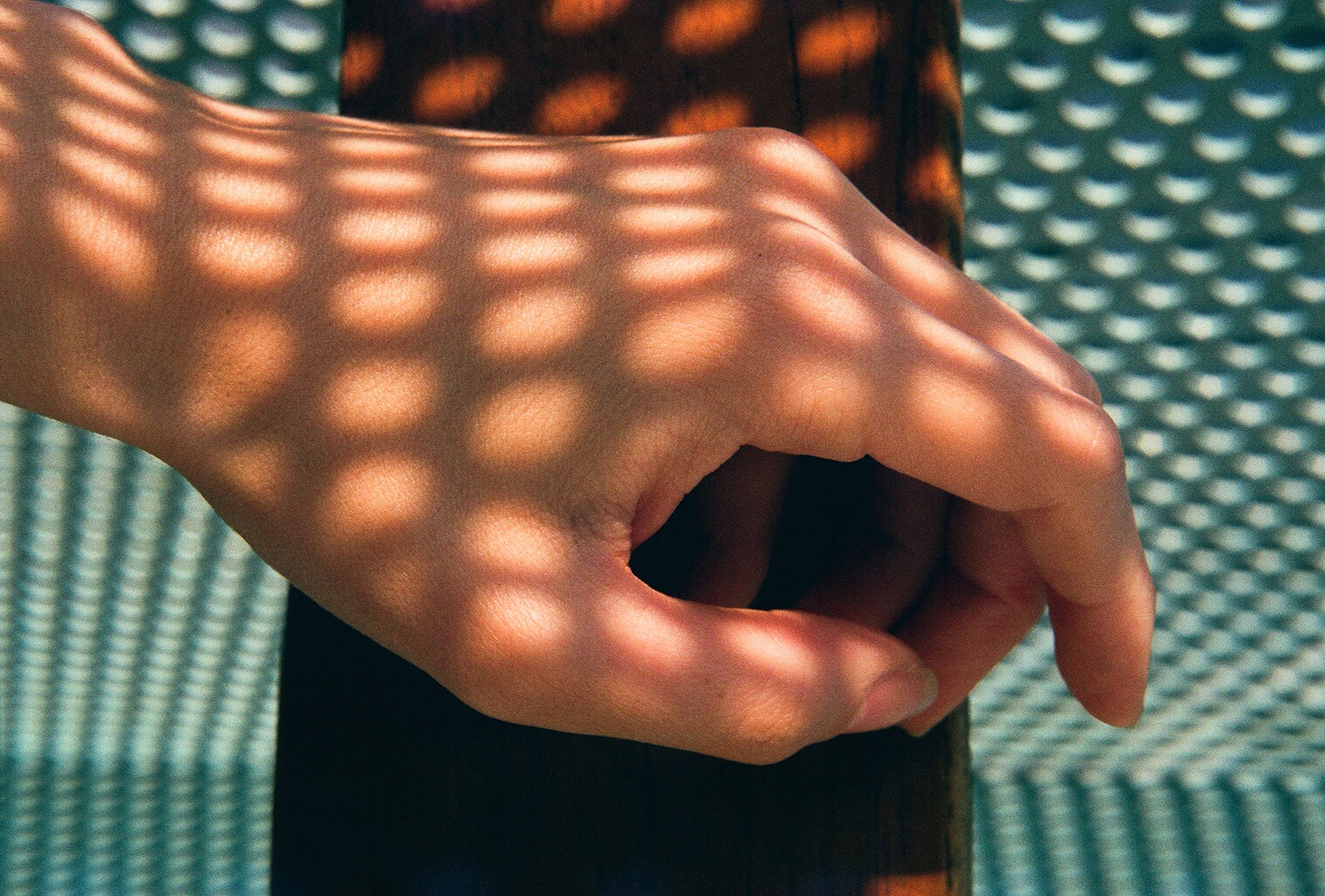 The Alpha Course: Orange squash with Oxford's evangelists
by Miranda Hall | March 6, 2015
Got questions about life? #tryalpha #htbchurch
"Christianity is cool!" retweets @alphacourse, the twitter account for the evangelistic course which has allegedly 'saved' the Church of England. On their Instagram, you can find a stream of attractive men in their early 20s with man-buns and Carhartt jackets, gazing pensively through the comic sans slogan: "Is there more to life than this?" There are now 33,500 Alpha courses in 163 countries around the world, including one in Oxford, which anyone can attend in search of the answer to life's biggest questions. The course usually takes place over ten weeks but in Oxford it is compressed to seven to fit with the term dates: "a crash course in Christianity" as Aidan, the team leader, calls it.
On Tuesday of second week I anxiously circle Westgate shopping center and LA Fitness trying to find "the Catacombs" where the first Alpha session is taking place. Eventually, I am buzzed into a room with brightly-painted gospel quotes on the wall and about 13 people with plastic cups of orange squash standing around talking. Logan, a Canadian in his 50s with tanned skin and twinkling eyes, offers me a glazed donut. "When my wife was pregnant she couldn't get enough of these things!" he tells me, grinning. "I'd take her to the Krispy Kreme drive-thru and she'd finish them so quick we'd have to go right back round again!" As I venture further into the room, everyone I pass smiles warmly and shakes my hand. I end up talking with a PhD student studying climate change and a Bulgarian pastry chef who looks a lot like Gareth Gates.
As we arrange ourselves in a circle to begin the discussion on chairs designed for five-year-olds, Aidan welcomes us all and expresses how pleased he is to have such a diverse group on this course. Alpha's church, Holy Trinity Brompton (HTB), has frequently been criticised for targeting rich widows and hedge fund managers who contribute to the £12 million Alpha makes every year. Nicky Gumbel, (founder of HTB) and archbishop Justin Welby (a former member of HTB) are both Old Etonians and Oxbridge-educated and the course was strongly influenced by Anglican cleric, E.J.H. Nash who set out to evangelise "top boys at top schools." Andrew Brown, columnist for The Guardian and the Church Times, praised HTB's achievement in "preserving the confidence of the public-school officer class that it has a duty to lead, but dropping the surrounding pretensions".
However, in this group, I'm possibly the closest person there to the HTB stereotype. Our group leader is from a family of working-class farmers in Northern Ireland, and among the others there is a Bulgarian, a South African, a Lithuanian, a Canadian and a student from Taiwan. It occurs to me that for someone coming to a foreign country and knowing no one, a course like Alpha (in addition to revealing the meaning of life) is probably a good way to meet people and become part of some kind of community.
Aidan tells us that he hopes we will all become intimate friends over the course of the next few weeks, and perhaps see each other outside the course. "Some people have even met their future husbands or wives on Alpha!" he adds with a cheeky wink. Members of the circle eye one another uncomfortably. As we all pass around a pack of Tesco mini-sausages, Rachel, Aidan's assistant, plugs her laptop into the plasma TV and the face of Nicky Gumbel, the founder of Alpha, appears on screen.
I've seen Gumbel speak once before, when I went to the first session of an Alpha Course held at Holy Trinity Brompton in London. Passing through a car park full of flashy sports cars, around 400 of us were ushered into a giant marquee while the speaker system blared the UK Top 40. This congregation really did conform to the HTB stereotype of wealthy, white, West Londoners. The cheery plastic flowers on each table and inspirational quotes flashing across the walls were drowned in a mass of grey suits straight from the City. Randomly arranged into smaller groups, we sat down for a free dinner of shepherd's pie followed by ice cream.
The exact speech Gumbel made after dinner at HTB on that occasion is now being replayed to us in the Catacombs. He is incredibly charismatic and I am immediately drawn in by his narration of his early life: his Jewish parents, his staunch atheism and distrust of the Christians he met on his Gap Year with their "weird, cult-like smiles". The change came when, mortified by the conversion of his best friend at university to Christianity, Gumbel opened the New Testament in an attempt to prove him wrong. He ended up reading it cover to cover in two days. When he reached the end, he says, "I knew without doubt that it was all true."
"I used to think Jesus would be a real bore" Gumbel says with a smirk. "But it would be so much fun to be at a party with Jesus!" He paints a picture of the Son of God as the life and soul of the party, forgiving everyone's sins and turning buckets of bathwater into wine: "Chateau Lafite '45… BC that is!" Aidan and Logan roar with laughter.  He then goes on to prove that Jesus was the Son of God using logic and "the science of textual criticism". This is supported by a brightly-coloured table with lots of numbers and dates. For the next ten minutes, he uses the word evidence a lot and then the video comes to an end as "Alpha TV" spins across the screen to a cheery jingle.
As we leave the Catacombs, Rachel and Aidan encourage us all to bring any of our friends along next week. Walking back to my college in one of the world's most elitist institutions, I am suddenly very conscious of the irony of my preconceived ideas of Alpha as an ex-public school club. When I first made small talk with the other members of the group about the obvious thing we had in common – living in Oxford – it felt like we were talking about two entirely different cities which happened to have the same name. While its upper echelons may be dominated by Old Etonians, the group at the Catacombs were proof against the idea that HTB is in any way exclusive. With their "church-planting" operation across the country in working-class parishes and Alpha courses in 80 per cent of UK prisons, HTB has certainly moved out of its comfort zone.
The Week Two talk, "Why Did Jesus Die?", is focused on the idea of Sin. Nicky has been replaced by Tony who has a goatee and an unbuttoned denim shirt. He opens by telling us that he used to be in a band called Hear'Say. It isn't until the end of the talk that someone tells me I heard this wrong: he was in a Christian rock band called Pray4Rain who list Hear'Say as one of their major influences. Although Toby isn't the pop sensation I believed him to be, I find out that a number of celebrities have been on Alpha Course, including Geri Halliwell and some members of Mumford and Sons. Gumbel once interviewed Tony Blair in front of the HTB congregation and, as I flick through the Alpha Handbook, I notice Bear Grylls' Mud, Sweat and Tears on the "Suffering" reading list between the Bible and C.S. Lewis.
Toby gets us to think about what Sin means, asking the live audience to rank God, himself, Simon Cowell and Hitler on a "scale of goodness". He talks about guilty pleasures and temptation: his own obsession with fantasy football and his friend, Clare the Cocaine Addict, who found God and went to teach in Africa after having a religious experience at an HTB service.
As usual, Gareth, the unexpected philosopher of the group, is the first to speak in the discussion after each talk. "Perhaps I am just advocating the devil here…" he starts with a sly smile and goes on to explain how he finds it impossible to read the Bible as literally as the talk suggested: "I'd have to entirely dumb myself down." Mostly, he struggles conceptually with the question of whether God is a separate intellect to Jesus. One education student suggests an analogy for the doctrine of the Holy Trinity that she finds helpful: that H2O can take the form of water, ice or steam. Most of the group seems to like this and another girl suggests one involving a washing machine: "It could even work with a hoover!" Gareth looks unimpressed. Aidan and Rachel smile and nod.
The conversation becomes more heated as we discuss how we might begin to define sin. "But in what form could morality possibly exist without the belief in a God?" wonders Logan, eyes twinkling fiercely. Susie, the Environmental Studies PhD student, speaks for the first time. Fiddling nervously with a frog-shaped purse, she talks about her issues with the sense of guilt built into the Christian doctrine that we are all sinful. As a bisexual, she says, she is very conscious of a discord between her personal beliefs and the morals dictated by Scripture and the Church. The response is very cryptic. "I've been in a relationship with God for a long time and I know he wants to meet you!" Rachel tells Susie: "If you come to God, he can make you sparkling clean again. Don't think of it as giving something up but as a gain!" She offers to pray for her soul in the coming week.
"How fantastic to have so many diverse opinions in one room!" Aidan says as we all leave, beaming around the group. I wonder how many more sessions are going to be dominated by me, Gareth and Susie expressing our "diverse opinions". While it advertises itself as "an opportunity to explore the meaning of life", Alpha is designed to convert agnostics into true believers. At an estimate, in Britain alone and in less than a decade, a quarter of a million agnostics have found God through Gumbel. We're scheduled to be speaking in tongues by Week Five and so far all Aidan and Rachel have done to convert me is nod sympathetically and offer me mini-sausages.
Image by Monika Betlej