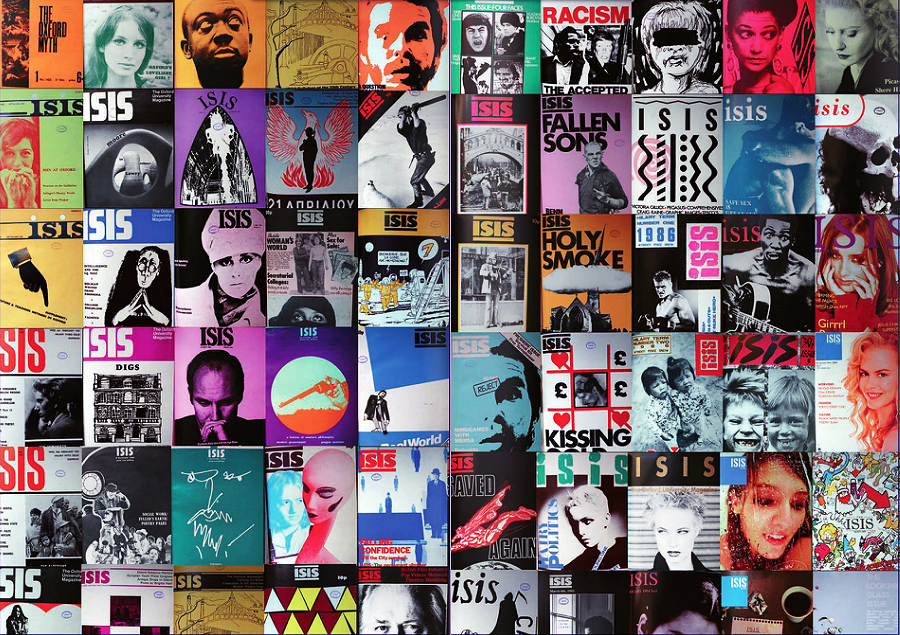 Join The ISIS Team TT15!
by The ISIS | March 5, 2015
Applications are now open to join The ISIS team for Trinity Term!
Established at Oxford University in 1892, The ISIS is the UK's longest-running student magazine. Our ranks have included Evelyn Waugh, Sylvia Plath, Boris Johnson, Graham Greene, Nigella Lawson, George Osborne and Hilaire Beloc. We have been banned in Germany, threatened by blackmail and mocked by Punch Magazine. Our reporters have been prosecuted under the Official Secrets Act, hosted by Wikileaks and forced to walk out over threats of editorial censorship during The ISIS's radical left-wing heyday.
Whatever your interests, politics, or level of experience, we want to hear from you !
We're looking for:
SUB-EDITORS – to help edit articles that go online and into the magazine. No editing experience required – just an eye for good writing and an interest in anything and everything.
BROADCASTING TEAM – to produce documentaries, short films, ads and more. We want screenwriters, cinematographers, producers, directors, editors or anyone interested in film.
CREATIVE TEAM – artists, designers, illustrators, photographers, collagers and cartoonists, whether you've already got work that we could publish or want to help put together the magazine from scratch.
BUSINESS TEAM – to network with top companies in a variety of fields sourcing sponsorship and advertising for the magazine. Unique business and publishing experience.
EVENTS TEAM – to put on club-nights, documentary screenings, panel discussions, open mic nights or any exciting ideas you might have.
COLLEGE REPS – to help spread the word about The ISIS in exchange for free entry to all our events next term!
CONTRIBUTORS – if you'd like to write for the magazine then we'd love to hear from you! Pitch us your ideas on [email protected] and keep an eye out for our call for submissions coming soon.
Application forms can be found on our Facebook event: https://www.facebook.com/events/530185430457805/ or we can send you a copy via email if you get in touch with us. Please email [email protected] with your application by 11pm on Sunday 8th March. We'll be holding interviews on Monday and Tuesday of 8th Week.
Good luck! We can't wait to hear your ideas!
Miranda and Huw