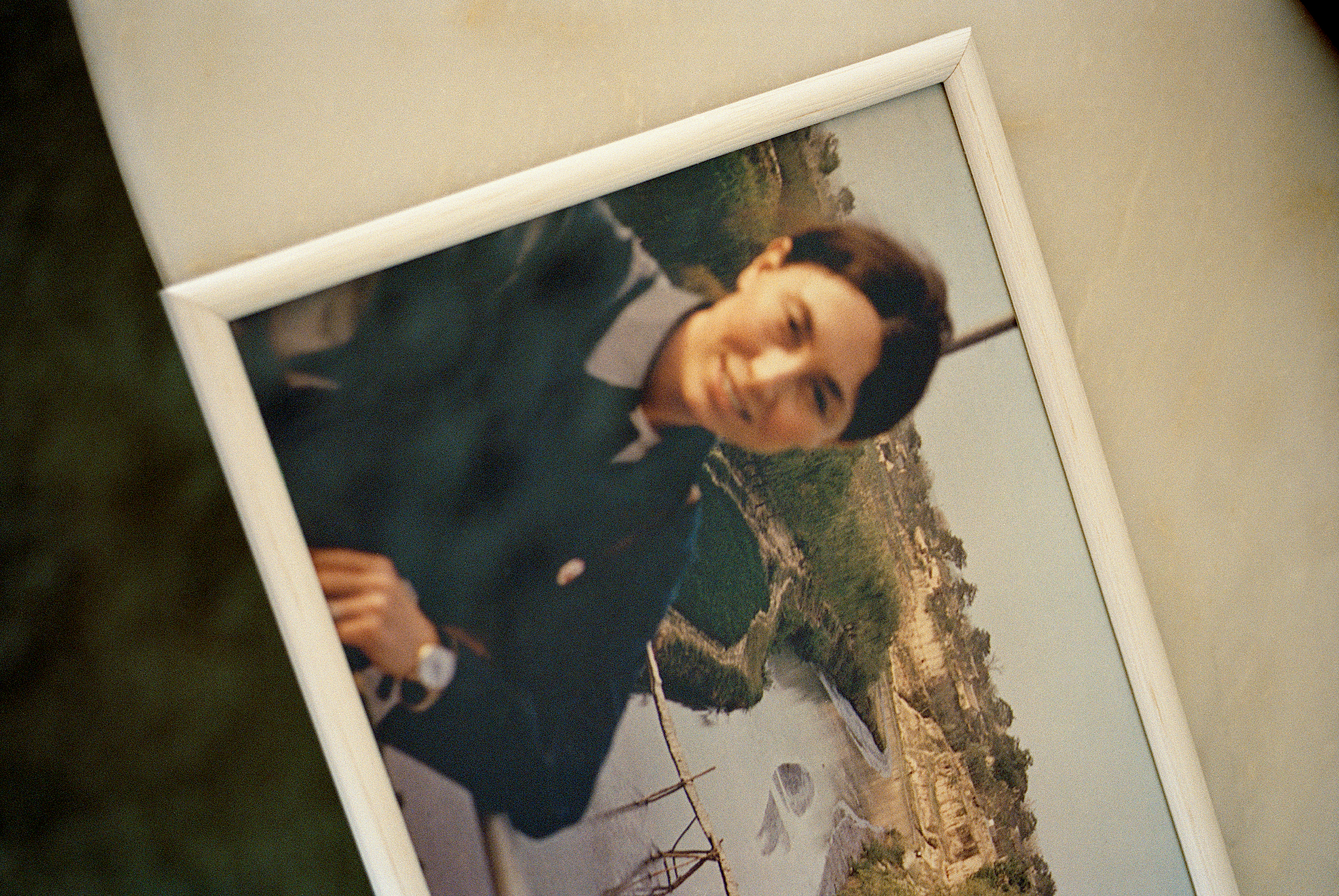 Julia Kristeva: An Intellectual Rebirth
by Daniella Shreir | January 20, 2015
In a recent talk on the subject of French Intellectuals, Noam Chomsky asserted that "France is an extremely insular culture… everything is in France; nothing is anywhere else". He noted the particular status accorded to the French intelligentsia: "French intellectuals tend to be media stars. They're on the front pages of Le Monde…but if you want to be taken seriously, you constantly have to have something new to say."
Julia Kristeva is one such star. Hers is a name that conjures multiple associations. She has been variously defined as a philosopher, psychoanalyst, literary critic, sociologist, feminist, novelist and linguist. Noam Chomsky has accused her of being a "flaming Maoist", and the literary critic Gayatri Spivak of taking a 'First World' approach to 'Third World' culture. Nevertheless, her voice has spanned several decades of intellectual life.
Standing under the Departures board at Paddington Station, Kristeva is chaperoned by a man from the French Embassy, holding a sign emblazoned with "KRISTEVA" in black marker-pen. He has just chauffeured her from the Eurostar in a blacked-out car. As we board the train to Oxford, she is quick to inform us of her itinerary: "I must go to the shop that sells the sweaters with the big gold Oxford crest. And also to the market to buy the Oxford sausage… In France, there is a famous website dedicated to the Oxford sausage. Really! You can go and look for yourself."
Kristeva arrived in Paris from Bulgaria in 1965, immediately providing innovation in an alien intellectual context. A year after her arrival she coined the term 'intertextuality' in an attempt to synthesise the Swiss linguist Saussure's semiotics. She then proceeded to heavily involve herself in the build up to May 1968, a month which saw confrontations between the police and students in Paris, bringing workers out on general strike and the government to the brink of collapse. Later, she lent a solitary female perspective to the radical avant-garde literary magazine Tel Quel, whose founders and contributors over the years have included Roland Barthes, Michel Foucault and Umberto Eco.
Their lives – which seemed to epitomise a particularly French brand of cultural society – were documented by the country's newspapers and magazines. The images still resonate, remaining firmly imprinted on the French psyche: black and white photographs of the group laughing, drinks in hand, outside a bar on the Left Bank; sepia-tinged snaps of them smiling beside monuments celebrating the achievements of Communism during their regime-marshalled pilgrimage to China in 1974, which was the catalyst for the magazine's subsequent rupture with their Maoist ties.
While most of her former colleagues have long since departed – their ideas now surviving, in many cases, as no more than a few key buzzwords – Kristeva's canon is still constantly evolving. She regards the present epoch as "a weak moment in civilisation": one defined by the influence of "various opiates", particularly in the realms of mass communication and social media, where she believes the hegemony of the image has led to the consequent impoverishment of language. Yet, clutching both her BlackBerry and iPhone, it seems that she has forged the required reconciliation.
At the age of 24, Kristeva had already uprooted her life in Bulgaria and re-established herself at the forefront of the French avant-garde. Does she think her ability to adapt stems from this formative experience?  "In a way, yes." She recalls reading the works of the Russian formalists and some philosophy in Bulgaria, but remaining fairly ignorant of psychoanalysis until her move. "Apart from a sole copy of Freud's Interpretation of Dreams which my father hid in the study," she tells me, "He was an extremely aware and cultivated man. But we never showed it to others as it was considered too bourgeois."
When Kristeva arrived in Paris, she was immediately ushered to Jacques Lacan's classes by Philippe Sollers (writer and founder of Tel Quel, who later became her husband): a surreal experience for the young Kristeva. It was this introduction to psychoanalysis that functioned as a sort of rebirth "into a French infancy". By the time she was given an Honorary Doctorate at Sofia University, in 2002, her acceptance speech had to be translated into Bulgarian by a third party.
These intellectually rooted rebirths – a process that she calls "deconstruction and reconstruction" – are still occurring, albeit on a smaller scale.  Kristeva has just written her first film, Reliance, on motherhood, a subject on which she wishes to open a discourse, as she believes it has been ignored and rejected by feminists. She cites French feminist foremother Simone de Beauvoir's chapter on motherhood in The Second Sex: "de Beauvoir talks about a parasitic body, a monstrous swelling, a tearing and haemorrhaging which will haunt the mother… The eroticism of the mother is never talked about and it's something that future feminists must develop."
Kristeva is keen to hear about prominent political movements in Oxford, which she sees as symptomatic of an 'adolescent revolt'. In the past decade, Kristeva has been much concerned with this idea of revolt, discussing the word's etymological roots and adopting it in reference to subjects as diverse as 9/11 (what she terms 'political revolt') and David Lynch's Mulholland Drive ('cultural revolt').
She maintains this discourse when we discuss student-led feminism: "Feminism has this combative philosophy based on revolt, which has become an ideal in which lots of female adolescents have invested… Of course, both sexes, as adolescents, need to overcome various problems but, with young women's investment in feminism and their constant seeking to surpass themselves, I think it's notable that it is young men who are living much more of an existential crisis in this generation. They don't have the possibility of wagering on an emancipatory ideal. There is a general impression that young girls feel more at ease in society today and live less of an existential crisis than boys."
Given her faith in psychoanalytic theory, it is unsurprising that Kristeva uses it to support this thesis: "Recently, psychoanalytical studies have noted that the greatest enterprise for women is on the plane of the acquisition of knowledge. Being the greater students, they are willing to find a place in society, to fight for equal rights and to engage in politics. I find this completely compelling as a differential aspect between adolescent men and women."
But this is where an insurmountable problem with the term 'feminism' arises for Kristeva: "What could be taken for a positive has its problematic sides. These movements encourage such an absolute level of engagement that a sort of dogmatism is always present. It seems that the goal of the feminist movement is in the liberation which is total for a community… one which can never be conjugated in the singular."
Kristeva gives FEMEN, a feminist group founded in 2008 in Ukraine and whose "weapons are bare breasts" as an example of a dangerous, "typically adolescent" revolt. "It is an extreme worry that, in trying to destroy the norms, these women destroy themselves in demanding a negative narcissism. A naked body that, by giving itself as a non-believer to the dictator, damages itself in the process." Yet Kristeva doesn't deny the effectiveness of these protests, which she describes as electroshocks: "It's a provocation which quietly demonstrates how the enemies of women are obsessed by their nudity too and, in this way, it's a way of unmasking obscurantism. That's why we have to defend these women against their imprisonment and condemnation".  Kristeva turns again to her lexicon of "deconstruction and reconstruction": "FEMEN protests can be seen as a jolt which invites us to look at alternatives. If not, we're held in a bind between tyrant and slave that can continue to eternity… The problem of all liberation movements is in finding a way out of this bind between norm and revolt and in instead proposing innovative alternatives. If not, we're held in a bind between tyrant and slave that can continue to eternity. As Baudelaire said, 'Nothing is more Catholic than the Devil'. Why? Because the Devil is the opposite of God, they can remain fighting through the whole of time. The problem of women and of all liberation movements is to find a way out of this bind between norm and revolt and to propose alternatives which are innovative."
Is there anything then that better defines her position than feminism? "I think we should here remember the great Medieval philosopher Duns Scotus, who said that all truth is contained in the demonstrative pronoun 'this': that is, liberation and revolt for both this man and for that woman. So when people ask me if I'm a feminist, I say, no, I am a Scottist."  She laughs, "Of course, this complicates things, but what I mean is that 'all women' should be composed of each woman. A singular but shareable liberty, which is the key to the liberation of everyone."
In the Oxford merchandise shop on Broad Street, Kristeva buys three embroidered crest sweaters and three pairs of jogging bottoms. At the till, she pulls out a photo from her wallet: Kristeva, Sollers and their son, all in Oxford sweaters by the fire. "It's a Christmas tradition in our household!" she tells me. At the Covered Market, however, the butcher has never heard of the Oxford sausage phenomenon. But after fifteen minutes of back and forth translation and the formation of an increasingly large queue behind us, he changes his mind. "My son will be so happy," she says. "He told me that I am not welcome back in France without the sausage!"