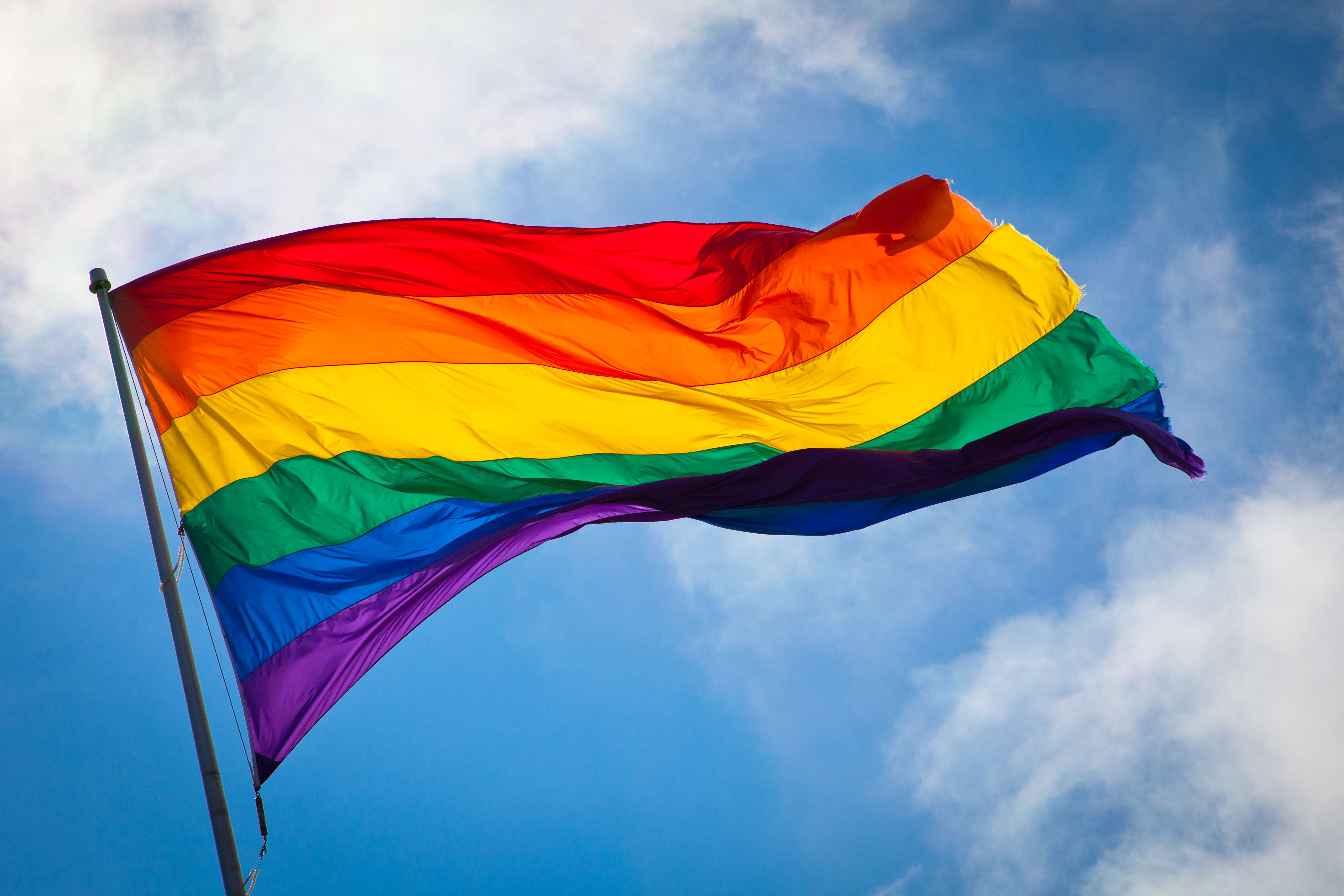 Not Just A Dream: The story of Helem, the Arab World's First LGBTQ Rights Organisation
by Thea Slotover | July 8, 2014
Helem is the Arabic for "dream", and aptly for the Arab world's first LGBTQ rights organisation, it is also the acronym for "Lebanese Protection for Lesbians, Gays, Bisexuals and Transgenders". When founded in 2004, Helem's goal of changing the region's attitudes to homosexuality seemed distant fantasy, but in the last ten years the Lebanese movement has gone from strength to strength.
From the perspective of the western media, gay rights activism in the Arab world is virtually non-existent. It's difficult to fly the rainbow flag when homosexual acts are criminalized in all but three of the 22 countries of the Arab world, and are punishable by death in Yemen, Iraq, Qatar, Saudi Arabia, Somalia, Sudan and the UAE. Yet despite article 534 of the Lebanese penal code, which criminalizes "sexual intercourse contrary to the laws of nature" (here commonly understood refer to homosexuality) Beirut has become the region's axis of reform.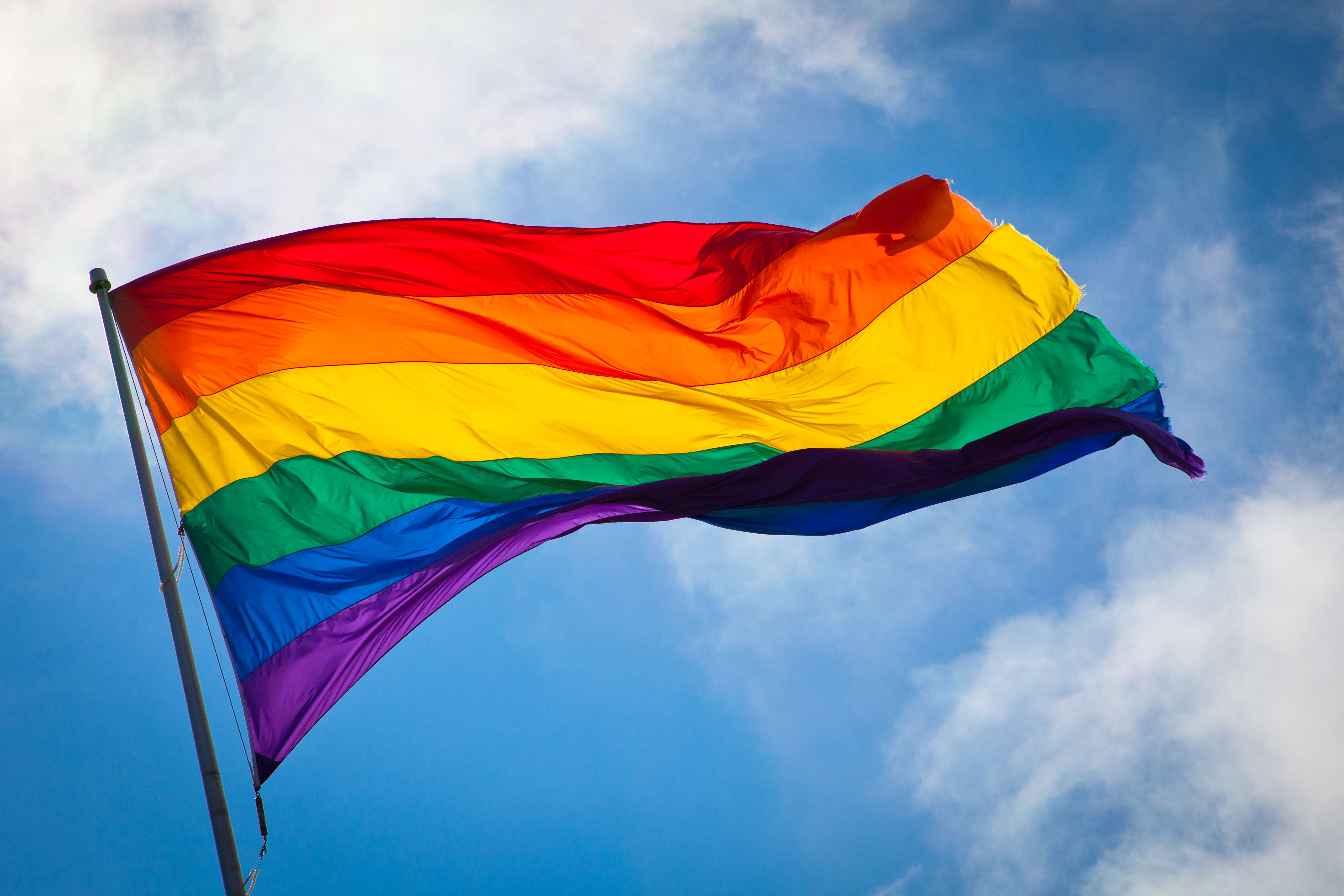 Lebanese society is the most accepting of the inclusion of LGBTQ identifying individuals in the Arab world, with 18% of the population surveyed in a Pew report agreeing that society should accept homosexuality. Although homosexuality in Jordan, for example, was decriminalized in 1961, the researchers found that only 2%  of the population wanted to society to accept homosexual behaviour  The unique nature of Lebanon within the Arab MENA (Middle East and North Africa) region becomes apparent when compared to this more typical level of prejudice.
The native population of the tiny land area of Lebanon stands at around 5 million, amongst whom there are 18 identified religious minorities. Although home to hardline sectarian religious militias, Beirut also houses a highly educated cosmopolitan community who not only tolerate homosexuality but actively embrace it. However, the religiosity of the remaining Lebanese means that the ruling powers, who rely on members of their own denomination for support and are often very religious themselves, are unwilling to legislate in favour of the LGBTQ community.
Yet as Helem has gained momentum the authorities' tolerance of the LGBTQ community has increased. As the organization's founder Georges Azzi says, they have now learnt that "this is not a group of people they can take for granted."
In 1999, members of Beirut's gay community came together as the underground web-based collective "Club Free", aiming to create "safe space" for the LGBTQ community through casual social events. In 2004, the core members decided that partying and informal meetings were not enough to fight the struggle, and the collective was transformed into Helem. Sadly, as the organisation became more vocal its membership dropped from 200 to 15, with associates peeling off for fear of reprisal.
Sipping on his Americano in a downtown Beiruti coffee shop, Azzi modestly describes how much the situation has changed since Helem began campaigning. As soon Helem announced the location of its offices in 2004 the police began to visit, and in 2006 a complaint was filed by a member of the municipality on the accusation of "public indecency and corrupting the youth".
"That was our first success", says Azzi. "The court rejected the case, saying that we're not aiming to promote homosexuality, we're just an organization aiming to change the law". No mention was made of Helem trying to change public tolerance of LGBTQ minorities, a goal which would be seen as tantamount to propaganda.
That same year, Helem managed to cement its status in civil society via the Lebanese-Israeli conflict. "Our centre was located next to a big a park, which housed refugees from the south, so naturally, we joined the relief effort. All the NGOs working with the refugees were working with our centre. They knew that ours was an LGBTQ organization, but they didn't know who of the volunteers was a member of Helem and who was a member of a different organization. That was the moment when Helem really became integrated into civil society."
A certificate of recognition from Hezbollah for Helem's help with the refugees now hangs on their office wall. The organization has faced surprisingly few threats from religious extremists, and has even gone into Hezbollah-controlled areas to speak to the community about HIV/AIDs prevention and sexual diversity. The only "religious" threats to be received have been fabricated by the Lebanese police, offering "protection" from extremists while suggesting that Helem quieten down, though Azzi says "we knew no-one wanted to kill us".
Though there have been no raids on Beiruti gay bars since 2007, vulnerable individuals continue to face arrest. Sitting Helem's rainbow-hued yet tiny and windowless office, executive director Samira Koujouk peers out from behind her enormous PC. She estimates that the center negotiates approximately one arrest each week.
"Sometimes the police station is very co-operative, and calls up saying 'We have one of your people, can you come and get him?' But sometimes they can be real asses."
The situation is less simple in the case of refugees. The total number of Syrian refugees has now reached one million, and there are approximately 400,000 Palestinians living in the country who still have refugee status. Those suspected of being gay are often arrested on trumped-up charges of prostitution and, having no awareness of their recourse to justice via Helem, they are thrown into Lebanon's particularly grim prisons for non-citizens. Once there, in Koujok's words, they are "left to rot".
Sadly, individuals still often fall under the radar: but large-scale actions in recent years have led to public outcry. Despite having long refrained from raiding Beiruti gay bars, less than two years ago police stormed a cinema in the impoverished suburb of Bourj Hammoud and arrested 36 (mainly  Syrian) refugees. "That happened because a TV presenter said, "If you go to this place now, you will find a lot of people having gay sex!", says Koujok, "so the authorities had to act".
Those arrested were subject to the degrading process of anal testing, considered by organizations such as the Human Rights Watch to be a form of torture. Thankfully, this brutal mass violation attracted a vast amount of attention from national media  as well as from campaigners, which led to the syndicate of Lebanese doctors decreeing that any medical professional found practicing anal testing should be revoked of their license.
 Referring to public support in the Bourj Hammoud case, Azzi says "Maybe people will not agree with this policy, but I am completely with the mainstream in issues of LGBTQ rights. Without allies, we're not that powerful."
This was followed by the mayor of Dekwaneh suburb's attempt to close a gay nightclub in April 2013, ordering the sudden arrest of patrons who were then forced to strip in the municipalities' headquarters. But the Bourj Hammoud incident had raised public consciousness so effectively that this second incident was followed by another outcry, which managed to drown out even official government support for the arrests.
Helem's current focus is changing attitudes towards homosexuality rather than eliminating Article 534. Koujok points out a law, still technically in force, regarding modest dress for women: only a five minute stroll down the Beirut seafront is needed to see that this is now obsolete.  She argues that if Article 534 continues to exist it will also eventually be disregarded. The last five years have witnessed two historic legal victories in which prosecutors have judged Article 534 inapplicable to homosexuality. In a 2009 ruling, Judge Mounir Suleiman stated, "Man is part of nature and is one of its elements, so it cannot be said that any one of his practices or any one of his behaviours goes against nature".
Working on making these kinds of rulings the norm, Helem and its partner organisation AFE (The Arab Foundation for Freedom and Equality) currently distribute a handbook and run workshops educating lawyers and judges on how to avoid punishing defendants on charges of homosexuality.
The challenge for Lebanese activists now lies in expanding national success to the broader and largely less tolerant Arab world.  This was a key factor behind the creation of AFE, the "Arab Foundation for Freedoms and Equality", which describes itself as working on "gender and sexuality", but makes no explicit references homosexuality.
 As one of the co-founders, Azzi, explains; "We undertook an assessment with activists in the region and found that an association with Helem will put them in danger if they work in Jordan or in Egypt, for example." The lack of an obvious reference to homosexuality has meant that unlike Helem, who are still awaiting official recognition from the ministry of interior, AFE has received its receipt of registration as an NGO. This has facilitated partnerships with sexual health and human rights organizations across the MENA region.
Azzi is optimistic: "when we started Helem we were the only organization in the Arab world, and now there are ten organizations: two in Algeria, two in Tunisia, one in Morocco, one in Egypt, two in Palestine, and three in Lebanon."
This is not to say that LGBTQ activists have won the battle for hearts and minds of the Lebanese public. However, Azzi cites the advantage of Lebanon's historical diversity in the struggle to raise awareness of LGBTQ issues. He acknowledges that Lebanon at least no longer has to deal with the denial of sexual diversity found in many Arab societies" "Now, the Lebanese  know there is a gay community. Because we're not a homogenous society, we're so diverse, people accept the idea that there's someone different somewhere. As long as they are away from me!". Whilst refusing accept this as status quo, Azzi views this gradual increase "mainstream" awareness as a step in the right direction.
LGBTQ individuals in Lebanon are still a long way from being accepted by their own communities. But in light of the gains made in the last decade,campaigners have good cause to believe that what Helem's founders dreamed of will eventually become a reality.