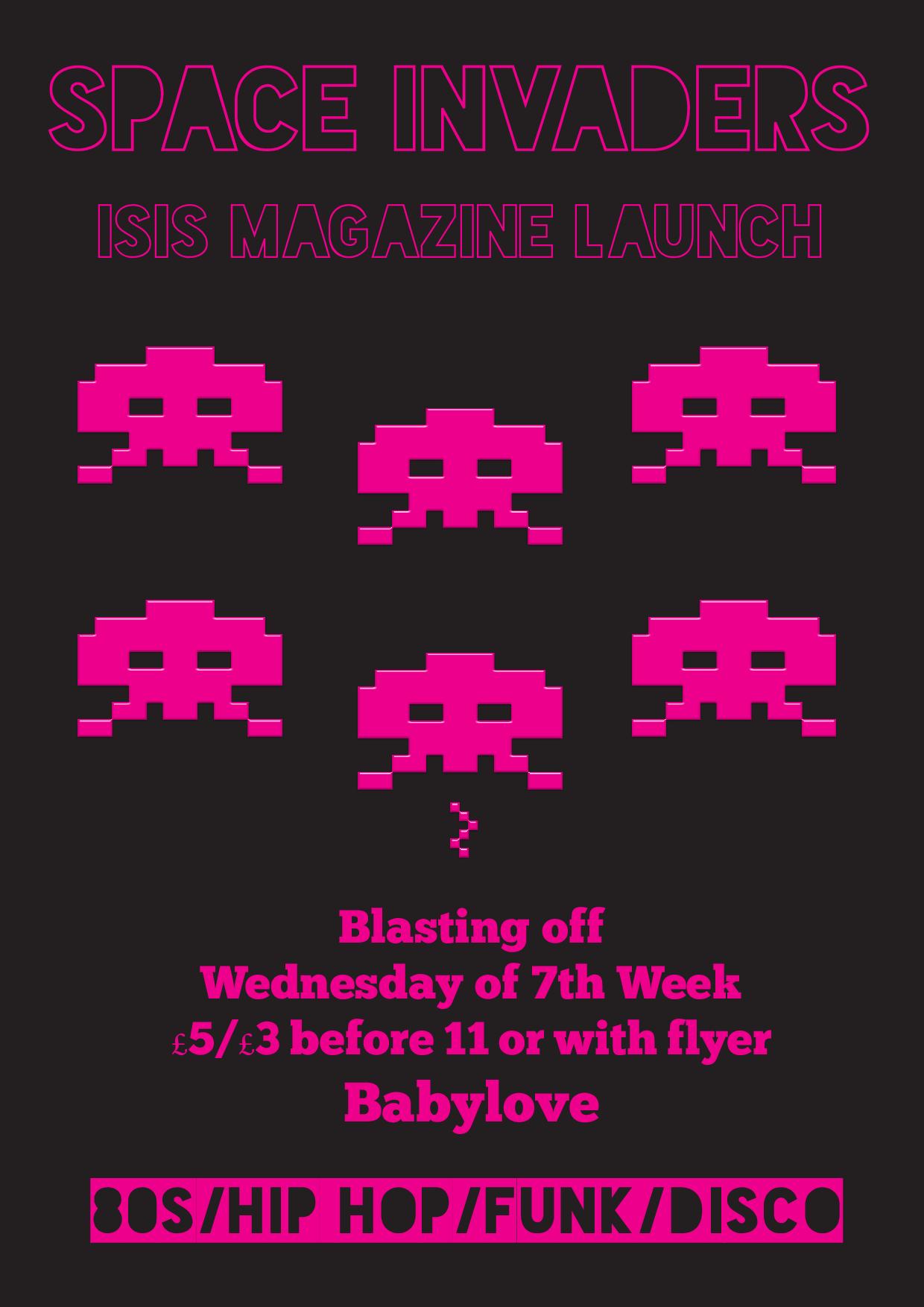 ISIS Issue Launch…. Space Invaders
by isised | November 21, 2012
BLASTING OFF – Wednesday 7th week. 10pm-3am

Spacemen and space cadets: sprinkle on some stardust and come on down to Babylove for the launch of this term's ISIS.
It's the last night of a huge meteor shower and there will be thousands of flying saucers (the sweets, maybe the spaceships.)
ISIS staff will be around to chat if you're interested in getting involved next term.
80S/HIP HOP/FUNK/DISCO/DAVID BOWIE/KATE BUSH/SPACEMEN
£5/£3 before 11 or with flyer