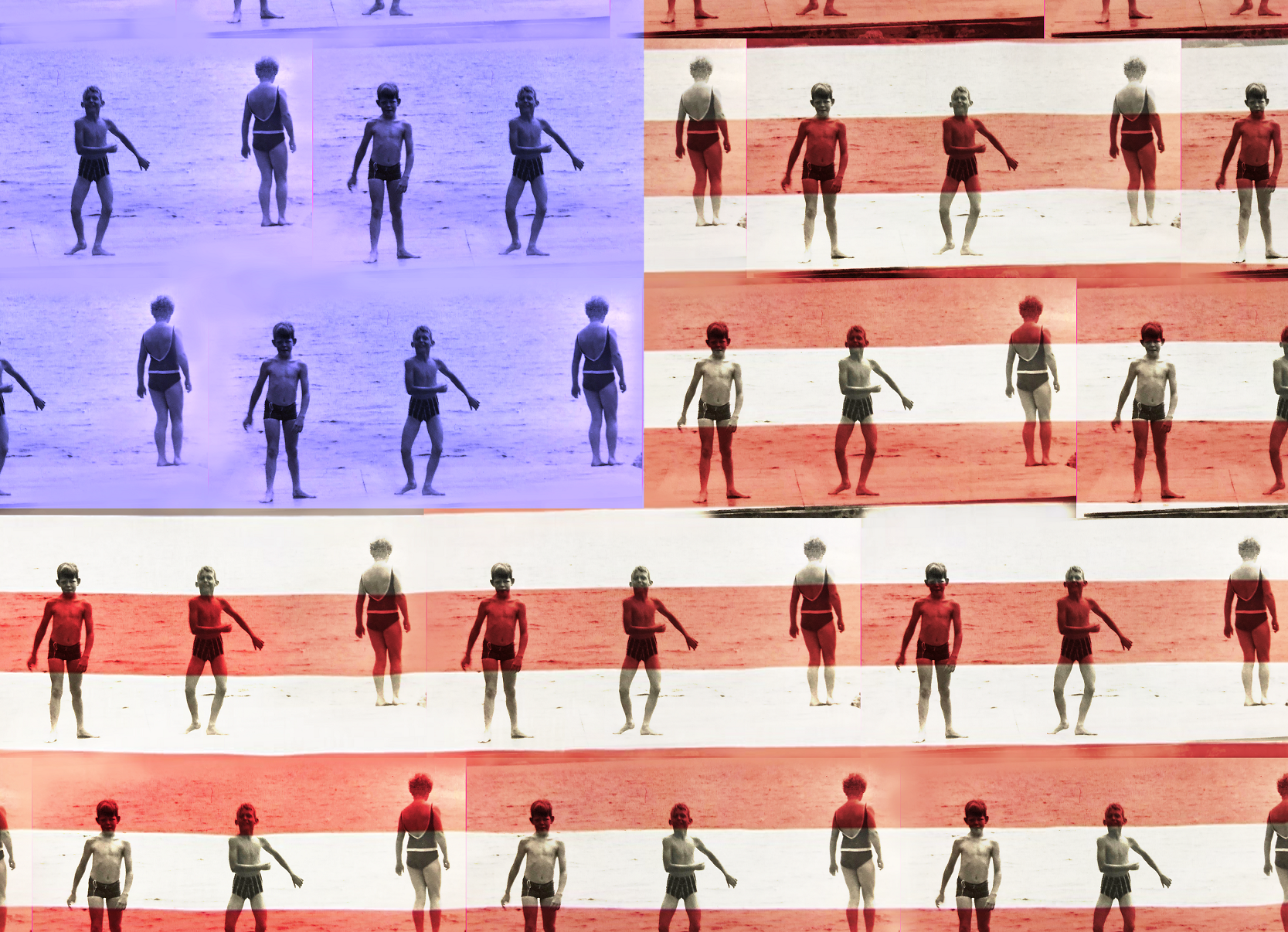 Democracy Born in the Wild
by Kalli Dockrill | January 12, 2021
Overnight camp is a staple of North American summer: Weeks spent sleeping in bunk beds, nose to nose with the person next to you, tanned skin, and skinned knees against the backdrop of endless lakes. Camp screams freedom; hours in the wilderness with no parental supervision, where the most authoritative figure is a twenty-something undergraduate more interested in organizing a prank than encouraging you to wear sunscreen. In that slice of blue-green heaven not only are kids allowed to be kids but they experience the world outside the hierarchies of parental imposed authority. For two months the world dissolves into one of peer collaboration and wholehearted enthusiasm. In a world of temporary egalitarianism children learn not only to love democracy but to demand it.
Engagement in democracy is shaped by informal experiences with other forms of authority. Political theorists like J.S. Mill argue that belief in one's ability to have political impact stems from engagement in democratic workplaces. However, this argument assumes that political engagement does not develop until adulthood when we are exposed to such microcosms of democracy. Yet social movements are dominated by young people: Black Lives Matter protests in 2020, the Greensboro sit-in in 1960– before adulthood children learn to reflect on their society and realize they have a part in shaping it.
Marginalized people are often at the forefront of social movements despite frequent exclusion from the spaces Mill identifies as 'democratic'. Disabled children are segregated in special classrooms, or forced to be homeschooled. Disabled teens are discriminated against in job interviews under the assumption that they don't have the capabilities to fulfill the role. In North America, summer camps fill the gap –developing self-determined and collaborative individuals. Camp teaches marginalized children that they deserve representation and gives them tools to demand it.
There are approximately eight thousand overnight camps in North America and each boast a tradition of unadulterated fun. More than that camps boast a tradition of believing in the strength and independence of children. No kid is too fragile to be nailed in dodgeball or incapable of playing tackle football. Especially for often marginalized children, such as the Deaf or physically disabled, who have spent the majority of their formative years relegated to the side lines, camps are the first exposure to a societal microcosm which assumes their equality. Camp Jened, a camp run by the physically disabled for the physically disabled, is the pinnacle of an inclusive utopia. Jim Lebrecht says: "At home we wouldn't be picked first for the team, at Jened, you had to go up to bat!"
Play is fundamental to both camp and developing children's values. In 2018, Johann Lundqvist et al. interviewed Swedish school children, with and without disabilities, by collecting their drawings and conducting interviews. The children drew pictures of bikes, swings, and ideas for games that involved treasure hunts. Play was as important to children as all their other desires, perhaps because play was how they understood their desires. Treasure hunts are symbolic of intellectual and physical stimulation, allowing children to test and reaffirm their abilities. Games of football demand collaboration and the development of social bonds. Bikes and swings, solitary activities, reassert desires for independence but more than that they indicate a joy in relying on yourself, propelling yourself forward or into the air, taking responsibility for your own enjoyment. In all aspects, children emphasized that they enjoyed choosing the form of their play, a process coined self-determination.
Desires such as these can be linked to ideas of democratic engagement; the collaboration of capture the flag indicating a craving to belong, relates to voting for representatives in government. A desire for intellectual and physical challenge indicates a want to affirm one's capabilities, linking to ideas of political efficacy: belief that your vote is capable of creating difference. Perhaps most critically, self-determination led to a desire for increased involvement foundational to marginalized groups demanding inclusion through social movements. Yet, increased involvement and self-determination are not always reality for disabled and Deaf children.
The 2020 documentary, Crip Camp: A Disability Revolution, follows the paths of disabled activists from their days as campers at Jened to their time as leaders of the American Disability Rights Movement. Activist, Judy Heumann, describes how she was originally home-schooled because her wheelchair was considered a fire hazard. When Heumann began school she was confined to the basement, separated from those without disabilities who she referred to as the 'upstairs' kids. "I don't think I felt really shame about my disability," says Heumann, "what I felt more was exclusion."
Exclusion is often based on a misplaced desire to 'protect' the physically disabled or the Deaf. The most commonly searched Googles for 'can deaf people…' are 'drive,' 'read,' and 'speak,' indicating that the misconception that these individuals need to be protected is constructed based on the idea that they are incapable. In a round-table shot filmed at Jened, Nanci D'Angelo says: "my parents are great but sometimes I really hate them 'cause they're too great and they're too overprotective of me."
Under the guise of altruism, the abled and the hearing allow paternalistic instincts to take over, 'correcting' this 'lack of capacity' patronizingly. Heartwarming 'hearing porn' depicting Deaf children hearing for the first time after cochlear-implant surgery dominates the internet. These videos propagate the false idea that the Deaf have to be 'fixed' and that the hearing will be the ones to 'fix' them, perpetuating the idea that the Deaf are 'not enough.' Rather than responding to actual demands for change that support the agency of the individual, such as increased demands for interpreters, they only fuel audism.
Camps rather than being overprotective are almost anarchic in their belief of 'fun first, safety second.' In a shot of Jened, camp director Lary Allison tells the cameraman he's digging holes around the swimming pool because the campers are kind of clumsy and he hopes they trip. The Rumball Camp of the Deaf's photo archives depict campers warring with each other in mud pits, knocking each other off an upturned canoe with pool noodles. Isolated from the rest of society the façade of political correction fades away; a Wild West of scraped knees and bloody lips always accompanied by large grins. Michael Brandwein, an expert and consultant for constructing teams, and developing leadership skills emphasizes camps as an "oasis." "In this less pressured atmosphere, children learn more readily what positive things to say and do when they make mistakes and face challenges," Brandwein told the American Camp Association. Confidence in the face of hardship is developed by allowing children to make mistakes and get hurt in a positive environment.
Camps act as a microcosm of society, where inclusion and involvement is gospel.  At camp, there is no clear hierarchical structure. Agency is restored to the child in many ways as they are encouraged to pursue their own interests. "Camps help young people discover and explore their talents [and] interests," says Peter Scales, of the Search Institute. Restoration of agency reinforces the idea that their opinions matter and deserve to be included. "The traditions [act as] secret code [allowing] those who know it to feel embraced," says Brandwein. "Campers are urged to include, not exclude others."
The Rumball Camp of the Deaf, founded in 1962, is a sanctuary where Deaf kids can just be kids. Traditional camp games played at 'Deaf Camp' exemplify Brandwein's point. Knights, Horses and Cavaliers, where campers mingle in a large group and find a new partner when different poses are called out, teach campers key skills. Campers learn confidence when finding new partners, inclusion by choosing different partners, and interpersonal trust – especially when 'cavaliers' is called and one partner picks the other one up. The game is modified, flashing lights when a pose is announced as opposed to yelling, but the foundation remains the same, connections and collaboration are the key to success.
In Ontario, the Camp of the Deaf has been the foundation for changes in the Canadian Charter of Rights and Freedoms. Bob Potts, a member of the camp's Board of Governors says, "When camp first started there was a different mindset in the Deaf community, audism [the consideration of Deaf culture as inferior to hearing culture] was rampant." Deaf people faced systemic barriers in every aspect of their lives, national news coverage was not close captioned, and lack of access to interpreters in the criminal justice system increased charges against the Deaf. The construction of 'Deaf Camp' was proof that "there were no barriers."
Games like Knights, Horses and Cavaliers though seemingly trivial taught the importance of inclusion and community which became the building blocks for political change. "I've seen lots of kids who've gone to camp […] become very active in the Deaf community," says Potts. Potts describes the decision under Trudeau Sr.'s administration to include the Deaf in the Charter of Rights and Freedoms as particularly exciting: All of the Deaf Church and many current and former campers standing outside the Ontario provincial government building as the Charter was amended so that every Deaf person had the "right to understand and be understood."
Crip Camp, similarly to Deaf Camp, depicts campers taking part in normal camp activities. Leaning on each other as they run the bases in baseball. Joyfully partaking in talent shows and clapping for every act. Seemingly normal camp activities were foundational to a mass movement responsible for changing the American constitution. The Disability Rights Movement in the 1970s was born out of Camp Jened. Activists, such as Judy Heumann, and Stephen Hoffman, previous Jened campers became central to the fight for Section 504 of the 1973 Rehabilitations Act to be officially passed.
Section 504 prohibited discrimination on the basis of physical or mental disability, guaranteeing equal access to employment and public services. Developing out of the Independent Living Movement the Disability Rights Movement argued that the physically disabled could lead independent lives but were being barricaded from doing so by infrastructure promoting their exclusion. While the Independent Living Movement aimed to provide the physically disabled with the resources to live on their own in the ableist world, the Disability Rights Movement demanded more than that: This ableist world should evolve to incorporate and support the physically disabled.
Skills learned at camp launched contentious action. Heumann herself describes how organizational and leadership skills she learned planning group dinners at Jened developed into organizing traffic stops outside of Nixon's headquarters. At the peak point of the movement Heumann was one of the leaders of the San Francisco sit-in at the federal offices of Health, Education and Welfare. The San Francisco sit-in lasted twenty-eight days with two hundred people remaining even when water and electricity were cut-off.
The same collaborative atmosphere of camp carried through to the sit-ins: "You know Kitty and I, we just sort of took a vote," says Heumann, "and we asked who wanted to stay overnight." Agency and collaboration, the foundations of camp learning, melded together. A determined sense of agency fueled the desire of individuals to stay and be heard, unafraid of the hardships that would come with it and certain that their opinions mattered. There were no back-up ventilators, or catheters…quadriplegics who couldn't turn themselves over in the night were sleeping on the floor but they stayed. Moreover, Heumann made sure every voice was heard. D'Lil, a participant in the sit-in, describes how a meeting couldn't start until a sign language interpreter was present, groups formed committees dedicated to working on media or food, and at the heart was Heumann asking each individual day by day if they could stay one more – a base of personal connections and trust.
Most intriguing are the moments beyond the hardship. Singalongs accompanied by signing proclaim "we shall not be moved." Walls and floors used as drums are reminiscent of campfire singing circles. LeBrecht says, "everything we learned at camp was what we did there." Camp provided the tools to fuel a movement but it also infused it with a sense of sacristy. The same sense of play integral to developing the values of autonomy and altruism materialized in the fight for them.
On April 28, 1977 Section 504 was signed into law.
Our capacity to demand the best from our democracies is dependent on our informal experiences of authority. The Campers at Jened and Deaf Camp were taught in their formative years that they were capable of independence and so they expected their societies to reflect that. The messy and disorganized nature of camp encouraged the kind of play that developed autonomy, and interpersonal trust, not only providing the tools for a movement but encouraging the psychology which strived towards achievement, benevolence and collaboration. The physically disabled and the Deaf were often isolated from traditional institutions of childhood development, but camps were a haven where the values and nature of social movements became entrenched in their identities. Democracy, taught among the stones of the Canadian Shield or in the mountain defined wilderness of the Catskills, was not only desired but beloved.■
Words by Kalli Dockrill. Art by Eloise Fabre.