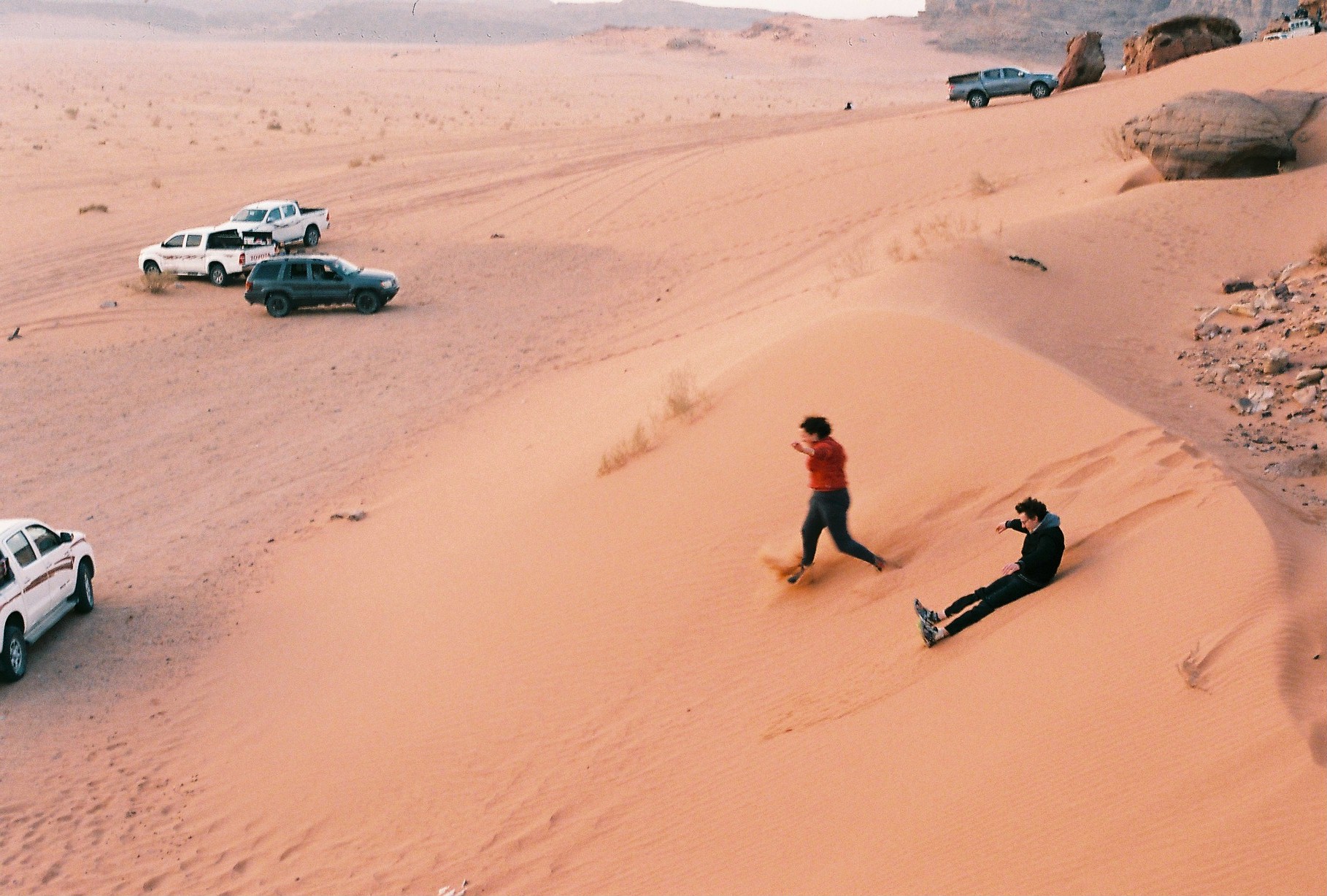 Photo Essay
by Mouki Kambouroglou | May 23, 2019
Jordan has long been a place of transit. A land of nomadic peoples. Nabateans, Romans, Sasanians, Byzantines. Palestinians, Syrians, Iraqis, Egyptians. But despite what feels like the constant movement of its peoples, the landscape itself is beautifully still. You can't help but breathe slower, as you leave the beige cities of its North, trace the immortal blue of the Dead Sea on its Western border, and arrive at its sunburnt red South.
I don't consider myself a particularly skilled photographer. Like most people, I exist with the selfish urge to capture fleeting beauty and just keep it. I guess what I'm saying is, I didn't really try anything particular here. Jordan's just got it.
North
West
South
Words and Photographs by Mouki Kambouroglou.