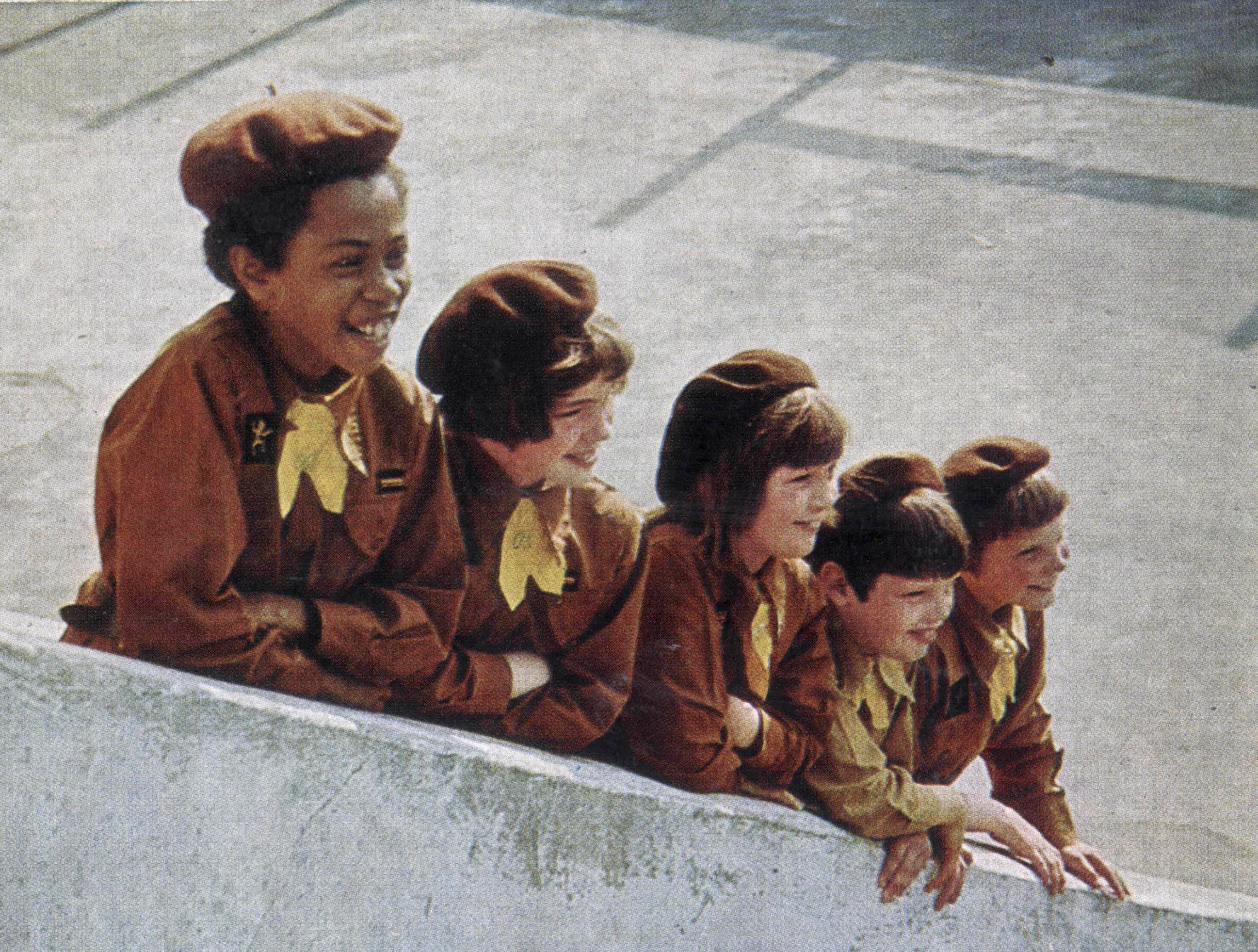 Beyond College Families: Student parents at Oxford and Cambridge
by Jessica Sinyor | March 8, 2015
Oh… actual parenthood. Not college parents." There is some confusion when I first speak to Geraint Kiff, a third-year undergraduate at St Peter's College, Oxford. Geraint studies languages, occasionally dresses as his college mascot (a squirrel), and is the father of an 18-month-old girl. He laughs when he realises that I don't want to speak about his 18-year-old college daughter: "No, that's fine, that's fine."
Geraint found out that he was going to become a parent the week after Freshers': "It was a bit of a comedown, as you can imagine." He had been having a casual relationship in the summer before his first year of university; finding out about the pregnancy was a "huge shock". The relationship had broken down before Geraint's daughter was born and the birth was followed by a prolonged court battle, at the end of which he was given the right to decide whether to take the baby on himself or put her up for adoption. "I opted for the latter." He is positive about his decision, describing the adoptive parents as a "lovely couple".
In a student body that is increasingly diverse, Geraint is part of a growing community of student parents. However, many of these student parents, unlike Geraint, study alongside raising a child. Because institutions are not required to collect this information, the exact number of student parents is unknown, making it impossible to put effective support in place. Student parents are invisible on campuses: those I speak to all describe the difficulty of tracking other parents down. They all share similar feelings of isolation and being overlooked. Education specialist, Dr Marie-Pierre Moreau, tells me that even university support services "don't really know about student parents".
Universities remain geared towards undergraduates whose sleep is more likely to be interrupted by a noisy fresher than a crying baby. "The culture of university hasn't been changed," Dr Moreau continues, "We still think of the typical student as white, middle-class, carefree and careless, in all senses of the word 'care': the student who doesn't have any cares but also doesn't have any caring responsibilities."
The attitude of some university authorities is not only one of disregard, but one of disdain. Dr Moreau recalls that "one head of support services thought that student parents were not responsible, and all had six children with six different fathers". Another said that, "if you had a dog, you wouldn't expect the University to become a dog-walker". Institutionally rooted prejudice and ignorance of this kind undoubtedly marginalises student parents. Consequently, they remain below the radar, and the vicious cycle of isolation and anonymity is perpetuated.
The feeling of being ignored is familiar to Ash Mohanaprakas. Ash discovered she was pregnant after her first year at Oxford. "There's not much in the way of support for student parents, mainly because no one really knows about them or any of the issues they face," she says. Pregnancy was not part of Ash's plan; in the conservative community in which she grew up, if you wanted children, you "got married" "My parents wanted me to finish my studies, graduate and get ahead professionally before I got married and thought about family life."
Living in a draughty single room in a shared student house and scheduling her prenatal appointments around seminars, Ash was determined to complete her degree. However, once Jithu was born, her situation became increasingly difficult. Now married and back in Oxford, Ash was only able to secure childcare for two days a week. Her finances began to spiral out of control. Ash could not apply for jobseeker's allowance because she was a student, and having taken time off her studies, she was precluded from receiving a student loan. With disbelief she tells me that childcare was not covered as an emergency under the University Hardship Fund at the time with the reasoning that "childcare is planned".
It was not only Ash's finances that suffered, but her academic work too. "A lot of my essays were very poorly prepared because I couldn't take a baby into the library, and I could only go to the library on the two days a week when Jithu was at childcare." Essays were written in the middle of the night and hurried translations were produced while Jithu napped. The pressure to succeed academically took its emotional toll on Ash; she describes how she was "at first filled with guilt" at leaving Jithu in childcare in order to study.
Having Jithu at college was no easier; there was a complete lack of basic facilities. She points out that "there are no changing places in colleges so you end up standing the baby up or going to a friend's room or having to dash back home. You can't really be out and about as a student in your own university." There is understandable anger in her voice as she recalls the fact that while each student paid four pounds on their bills automatically for a punt, there was no possibility of having changing tables installed in the toilets. "Everyone was quite supportive, but at the end of the day it was just me and it felt a bit like I was drowning."
Determined to graduate on time, Ash took Jithu with her on her year abroad to the Azores. This was a particularly memorable episode of her academic career, which Ash describes with characteristic understatement as "a bit traumatic". The organiser of the language course didn't pay Ash's landlady enough money, so she, her husband, her parents-in-law and her then one-year old son had their water and electricity cut. "I had to go to the police," she remembers, before admitting with a wry smile: "It improved my Portuguese."
Despite the struggles and obstacles – emotional, academic, financial and practical – Ash graduated with a 2.i this summer. Speaking to her, Ash's resilience and resolve remain undimmed by the relentless exhaustion and anxiety of studying while raising a child. Ash confesses that she "could not have been happier" seeing her son at her graduation. However, the difficulties she encountered reflect the wider student parenting experience.
Colum McGuire, NUS Vice President for Welfare, describes feelings of alienation stemming from "limited childcare funding available, complex student support arrangements, inaccessible teaching practices, and little or no time to take part in student life". It is these issues which make student parents particularly vulnerable to dropping out. While Ash is raising Jithu with her husband, single student parents like Megan Goldman Roberts are at an even higher risk of leaving their course.
Megan took her then three-year old son with her to Cambridge. She describes how she "vaguely" considered dropping out: "Getting a bad essay grade and having a bad parenting day is always difficult. You think, 'what is the point in me doing this?'" Combining a Biological Natural Sciences degree with being a parent was, she says dryly, "fun". "The university expects an awful lot," she remarks, noting, "Life is much easier now that I'm working full-time."
The frenetic pace of Megan's university life meant that her social life suffered. She would drop her son off at school before running to maths lectures at 9am: "I was never around for that chitchat at the school gate." The pressure to socialise with other parents was exacerbated by Megan's determination to make friends with other undergraduates. She regrets not having been able to enjoy the "spontaneity aspect" of 'careless' student life. "A lot of stuff gets organised at the last minute, but I couldn't do that. I found that quite difficult and isolating."
Throughout our conversation, I get a clear sense of Megan's incredible tenacity: "I had worked for this for so many years. I wanted to go to Cambridge since I was 14 or 15. It would have taken quite a lot to make me drop out."
In addition to completing her degree, Megan ran two half-marathons and was the student parent representative for the Cambridge University Students' Union during her time at the university.
She describes having a child in an academic environment, surrounded by thousands of teenagers, as "the most ridiculous clash of worlds". While university culture caters to those who can live carelessly, studying and parenting seem to jar, with complex and alienating effects for those who do both. For Megan, however, this mismatch had some advantages. She smiles as she remembers how the undergraduates provided a pool of enthusiastic babysitters, and proudly recalls her son's popularity among her friends when she took him to college: "They said he was really good for welfare, almost as good as a cat."
Megan's gratitude for the encouragement she received from the students around her chimes with Ash's experience of her housemates' acceptance when she announced her pregnancy. I am also reminded of Geraint's praise for the reaction of his peers when he found out he was going to become a father. He describes how he at first kept the news quiet, before deciding to "open up about the situation; the response I received was an overwhelmingly positive and supportive one. If I'm honest, the conversations I had with my fellow students helped me in terms of coping."
All three parents are unanimous in acknowledging the importance of their relationships with other students in juggling the balance between BA and baby. While these are only three experiences of parenthood at university – all at Oxford or Cambridge – it is striking that the students echo each other in praising the vital support of their fellow students.
As Megan tells me, "There are bound to be difficult times – even when you're studying just as a student. There are always going to be very low points when you question what the hell you're doing there. That combined with having a kid makes it really difficult. But it was the people that kept me going, to be honest."