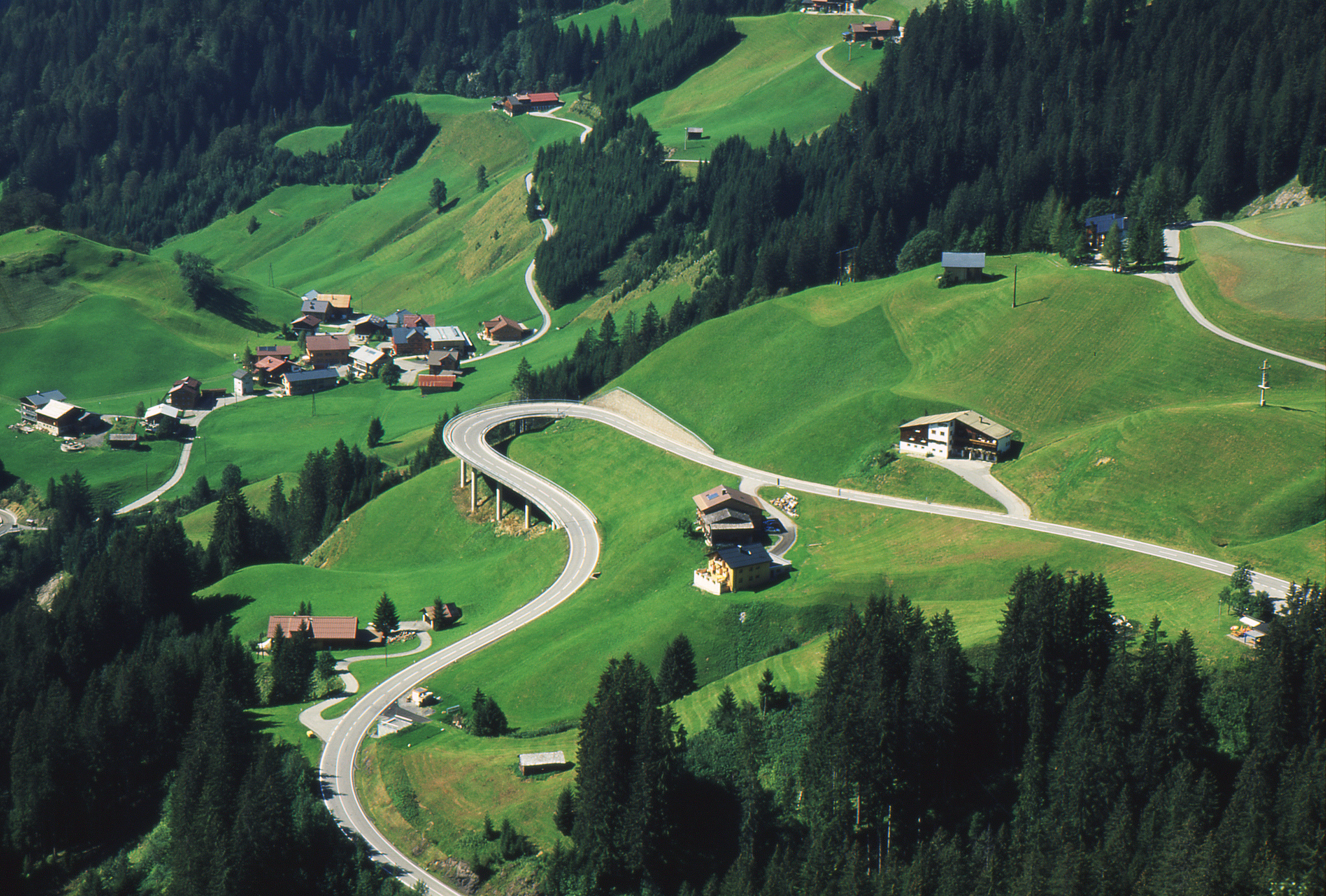 Lives in Three Lines: The Artistic Form of Tweets
by Dominic Stanford | January 7, 2015
"Two heads are better than one, reckoned Ndako, of Bosso. His nosy neighbors, who made him open the dripping bag, objected."
Over the past two years, novelist and art historian Teju Cole has tweeted hundreds of the curious, violent, often tragic stories found in the crime and metro sections of local newspapers in Lagos. He calls it his 'Small Fates Project': "These pieces are generally not events of the kind that alter a nation's course. They are not about movie stars or, with exceptions, famous politicians. They are about the small fates of ordinary people." Such stories go unnoticed in cities around the world, everyday.
"Because his six co-workers were highly unreasonable, Mr Ayogu, in Amuwo Odofin, set them on fire. Two, at least, won't argue again."
Cole's coverage of bizarre aspects of life in the Nigerian capital shows both the differences and the similarities between life in Lagos and the American life familiar to him and most of his followers: "The idea is not to show that Lagos, or Abuja, or Owerri, are worse than New York, or worse than Paris. Rather, it's a modest goal: to show that what happens in the rest of the world happens in Nigeria too, with a little craziness all our own mixed in."
'Small Fates' are not just stories lifted from newspapers. Rather, each incident is given a concrete form in 140 characters or less, each tweet carefully composed with a Haiku-esque grace and a keen ear for irony: "Joining the fight against AIDS, armed men in Edo carted away a shipment of anti-retroviral drugs."
Cole comments: "It is beautifully absurd, charged with a nice and meaningless symmetry. A news report collapses into syllogism." Although many 'Small Fates' tell the story of a crime, Cole is eager to highlight the ironies hidden just below the surface of an incident: "Knowledge is power. He graduated in business administration in Calabar, and Charles Okon has since administered sixteen armed robberies."
The title of the project is a variant on French faits divers columns, which feature similarly various and unusual news stories in a few sentences, and have appeared in French newspapers since the nineteenth century. 'Fates' consciously echoes the French faits, meaning 'facts': "I think what all of these have in common, whether they are funny or not, is the closed circle of the story. Each small fate is complete in itself. It needs neither elaboration nor sequel." The unchallenged master of these examples of "Nouvelles en trois lignes" was Félix Fénéon ("nouvelles" in French means both the news and novellas: the translation therefore is 'News / novellas in three lines'). Fénéon's work appeared in Le Matin newspaper between 1901 and 1906. An enigmatic and influential figure in fin-de-siècle Paris, Fénéon was the first to publish James Joyce in France, is thought to have been responsible for the bombing of a fashionable Parisian café, and was arrested for his anarchist affiliations.
Fénéon's faits divers were published anonymously; he composed them nocturnally whilst working at Le Matin to support himself. In Fénéon's stories of nineteenth century France, there is the same spectrum of love, loss, violence and death as in Cole's tales from modern day Africa; all are treated with a similarly arch tone: "Raoul G, of Ivry, an untactful husband, came home unexpectedly and stuck his blade in his wife, who was frolicking in the arms of a friend." Faits divers have good standing in francophone literature: Flaubert's Madame Bovary was inspired by one curious news story of an unhappy provincial wife taking her own life by poison after the ruin of her husband; Roland Barthes wrote at length on their structure.
Inspired by this association with literary tradition, Cole's final instalment of the 'Small Fates' project used the familiar rhythm of some of the most famous openings of Western literature to stress the horror of the United States' drone attacks around the world. The great physical distances between military personnel and the targets of drone attacks often creates an emotional distance in newspaper coverage of the incidents. Yet these "Seven Short Stories About Drones" attempt to close what Cole refers to as the "empathy gap" placing drone attacks somehow apart from traditional conceptions of warfare and its conventions.
"Someone must have slandered Josef K, for one morning, without having done anything truly wrong, he was killed by a Predator drone."
The realities of drone attacks are alien to many, despite their growing use under the Obama administration, and the current controversy over their potential use against American citizens. Here the 'Small Fates' form becomes more poignant. Lives are cut short without any warning, just as the altered 'novellas' never progress past their first sentence. The dark comedy implicit in many 'Small Fates' becomes even more affecting; lives are reduced to three lines, a bad joke, ending with silence and absence.
The brevity of Cole's pieces leaves the reader slightly spinning. One is left with a sense of loss, with a desire to pursue that which is both fully contained and only hinted at within 140 characters. The form becomes open-ended and provocative. Following Fénéon's example in turning the faits divers column of Le Matin into a series of provocative short stories, Cole has rendered the limited form of Twitter a commanding platform for the coverage of stories that are not given a prominent place by other media outlets. 140 characters have never been used more powerfully.
Image by Sasha Nikitin