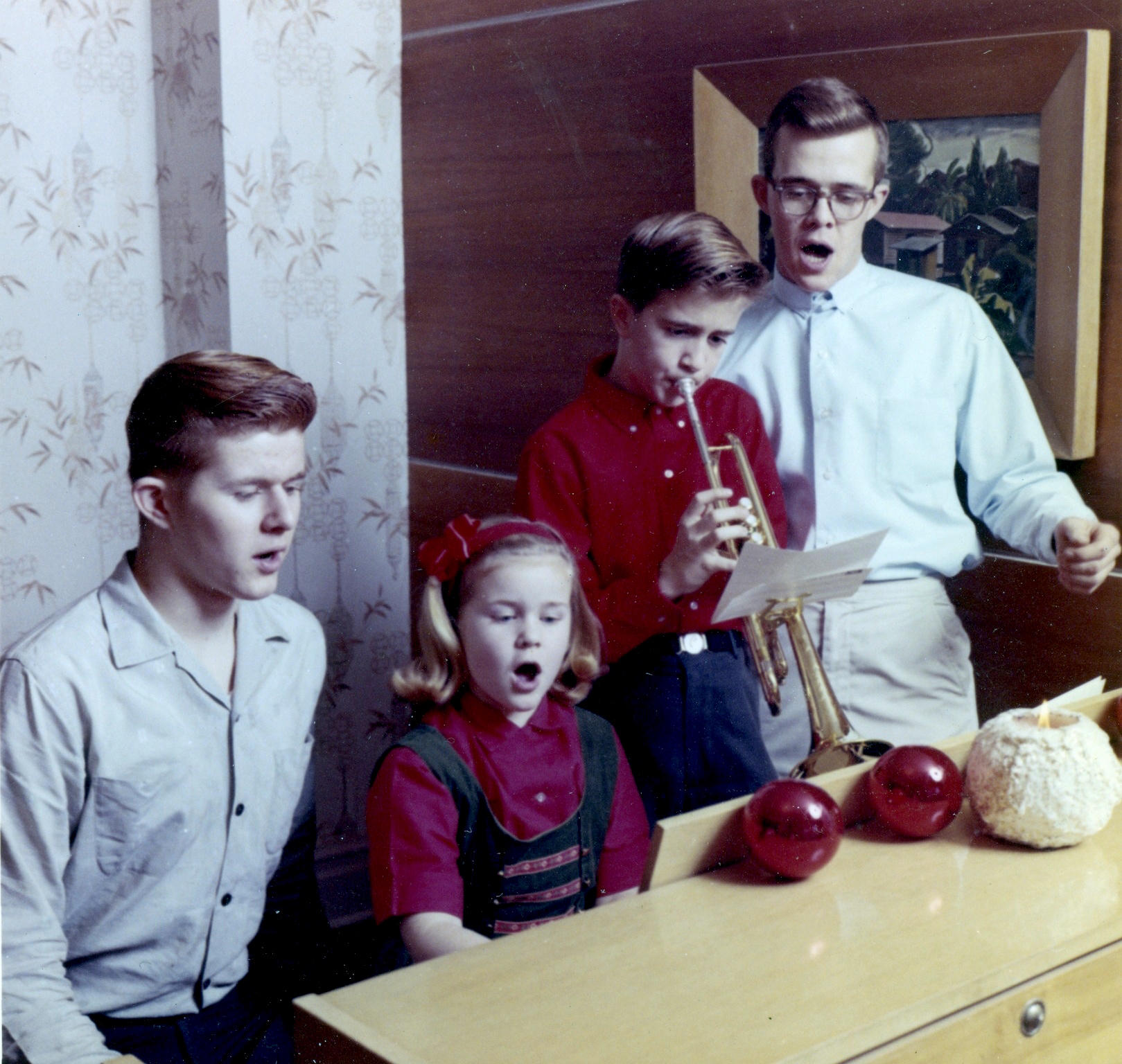 Christmas shopping for one's Oxford lover
by The ISIS Investigates | December 25, 2014
This article was first published on the twenty-sixth of November, 1965.
Father Christmas has arrived at Ellistons (Magdalen Street). The ISIS is not doing a survey on Father Christmas, but his presence is a reminder that the season of 'What shall I give him/her for Christmas?' is upon us again. We set out to find which shops are most helpful in suggesting suitable presents, and The ISIS investigators visited a wide range of shops with the question 'What shall I give my girlfriend / boyfriend for Christmas?'
For the girlfriend
When advising on presents for the girlfriend, shop assistants considered it essential to know how close the relationship was, so that proprieties could be observed. An assistant at Elliston's summed up the principle involved: "If you were building a home you could get her a cocktail shaker." But having been assured that matrimony was not an immediate prospect, she advised a less compromising present of lavender water. Elliston's also regarded a mink brooch as a good safe present, but another of their assistants struck a radical blow at the whole business of present shopping: "If I were eighteen and I'd just left school I know what I'd like—a cheque. But seriously, I'd like a perfume."
Bakers threw propriety to the winds and suggested a nightdress case. Marks and Spencer rather daringly suggested a slip, but gently reminded our investigator that it would be necessary to know his girlfriend's size. Woolworths produced the exciting idea of 'The Outdoor Girl Black Lace Pack—It's got everything!' Rather disappointingly, this proved on closer investigation to be a pack of soap and talcum powder.
The erotic undertones which had been seething in the background of present buying for the girlfriend reached a crescendo at Stocklands (Little Clarendon Street). Their first suggestion was innocent enough: a brightly patterned waist apron. Our investigator thought that a little too domestic, and asked for something more personal.
"How about a pillow, then?" said the assistant with enthusiasm. He brought out a selection of pillows, and suggested a candle holder as an optional extra. "With this, you're set up. Someone's going to enjoy the winter."
"Me or her?"
"Both of you, I hope."
For the boyfriend
At Usborne's (Little Clarendon Street), the manager suggested a Union Jack handkerchief, a reading lamp, or a huge disembowelled sewing machine, circa 1930. "I don't think my boyfriend sews", said our ISIS investigator. "I guarantee he won't be able to sew with this", said the manager. "It's meant to be a paper weight."
Other establishments were somewhat less enterprising. Elliston's sports department proved unequal to our request ("I want a present for my boyfriend. He's very sporting, but I don't know what game he plays."). The menswear department admitted that "It's rather dangerous to give a tie," but fell back on the conventional idea of socks and cufflinks.
"But all his girlfriends will give him cufflinks," The ISIS protested.
"Well, if he's got that many girlfriends, I should just give him a bag of Smith's crisps."
Austin Reed's Christmas catalogue claims, "You can make your Yuletide search a lot easier for yourself by simply walking in and proffering the word 'Gifts.' Our sympathetic advisers will be happy to help you choose." We tried it, and though the advisers were sympathetic, ideas were not exciting, cufflinks and ties figuring rather prominently as usual. A rather more off-beat idea was a copper mug with a genuine boar's tusk handle ("FOR THE MAN WHO HAS EVERYTHING—INCLUDING A THIRST") but the price was prohibitive—£4. 10s. and no H.P.
The Junk Shop (St Aldate's) produced the most interesting ideas. Its owner suggested an enormous Victorian Bible, at the modest price of 10/-.
"Answers to everything in there, but it'll slow him down a bit—the weight of it, I mean." A large Australian flag was displayed on the wall, but he considered it an unsafe present—"They're having troubles out there, aren't they?"
Finally, in desperation, he produced an awful suggestion to end all Christmas shopping problems.
"Are you very fond of him?"
"Oh, yes."
"Well, don't buy him anything. Wrap yourself up nicely, go to him and say 'Darling…'"
The ISIS Christmas Oscars go to Usborne's, Stocklands and The Junk Shop—for enterprise.